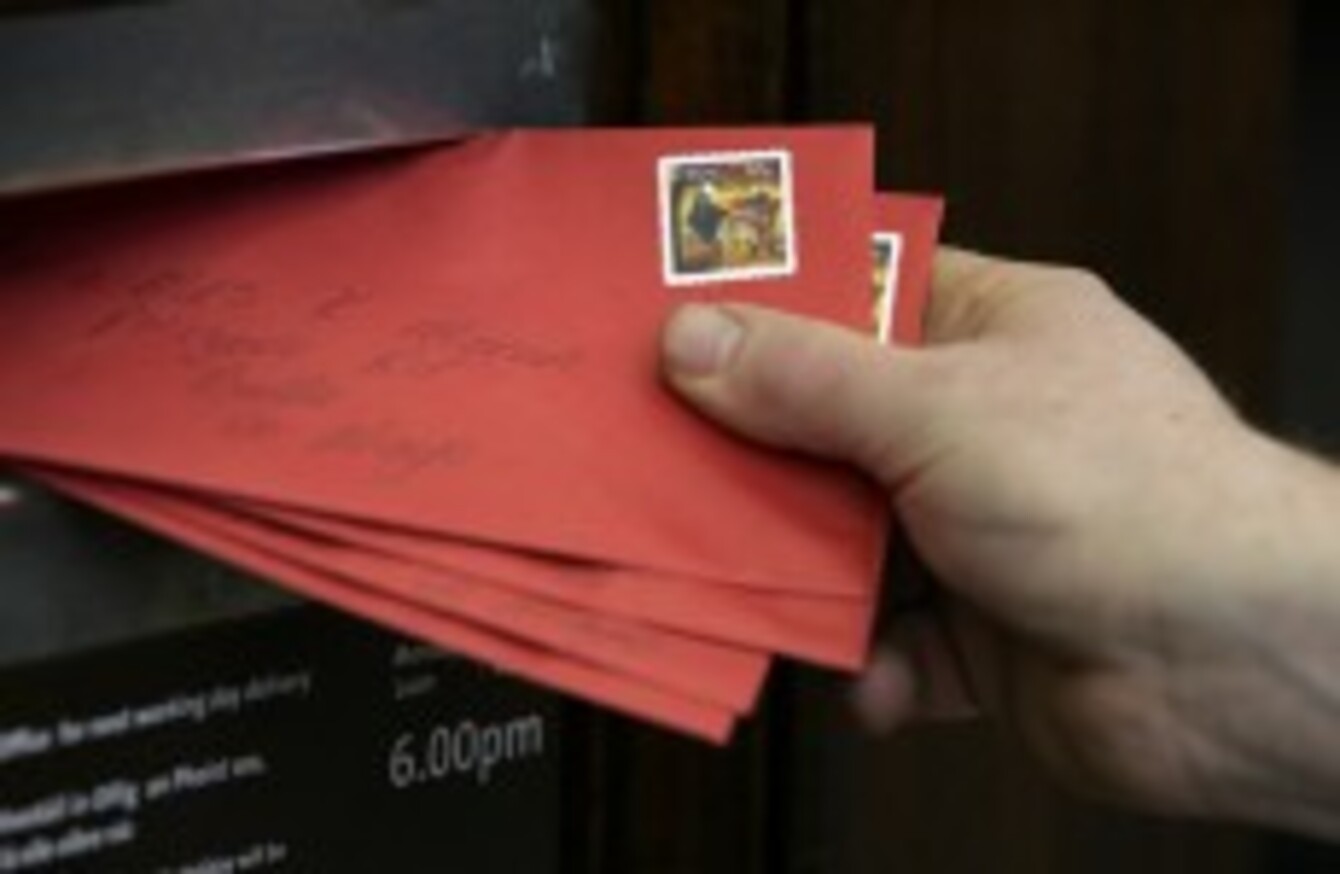 Image: Mark Stedman/Photocall Ireland
Image: Mark Stedman/Photocall Ireland
SENATOR JOHN WHELAN has said his calls for politicians to cease the practice of sending over 200,000 Christmas cards each year does not make him 'a Scrooge'.
A ban on sending cards at the taxpayers' expense would be an example of TDs showing 'some cop-on' and common sense, he said.
Last year, 132 deputies and senators sent 217,000 cards which cost a cumulative €150,000.
When he called for the end of what he describes as an indulgent, costly perk in the Senate yesterday, Fianna Fáil's Terry Leydon accused him of being 'a Scrooge'.
"It is a wonder the Senator does not want to abolish Christmas," argued Leydon. "It is a matter for each individual to decide whether to send Christmas cards or use the facilities that are at his or her disposal."
He added that he would not be intimidated by Whelan, who insists the privilege of free printing and postage is being abused when used for the purpose of Christmas cards.
In a statement to TheJournal.ie today he said, "It is thoughtless rather than thoughtful and displays no goodwill or solidarity with hard pressed households at this time of the year."
I don't know anyone who prizes receiving a Christmas card from their local politician which they have forked out for themselves. It is sort of like pick-pocketing someone and then offering to buy them a drink.
Sending Christmas cards this year would amount to the squandering of public money, he concluded.