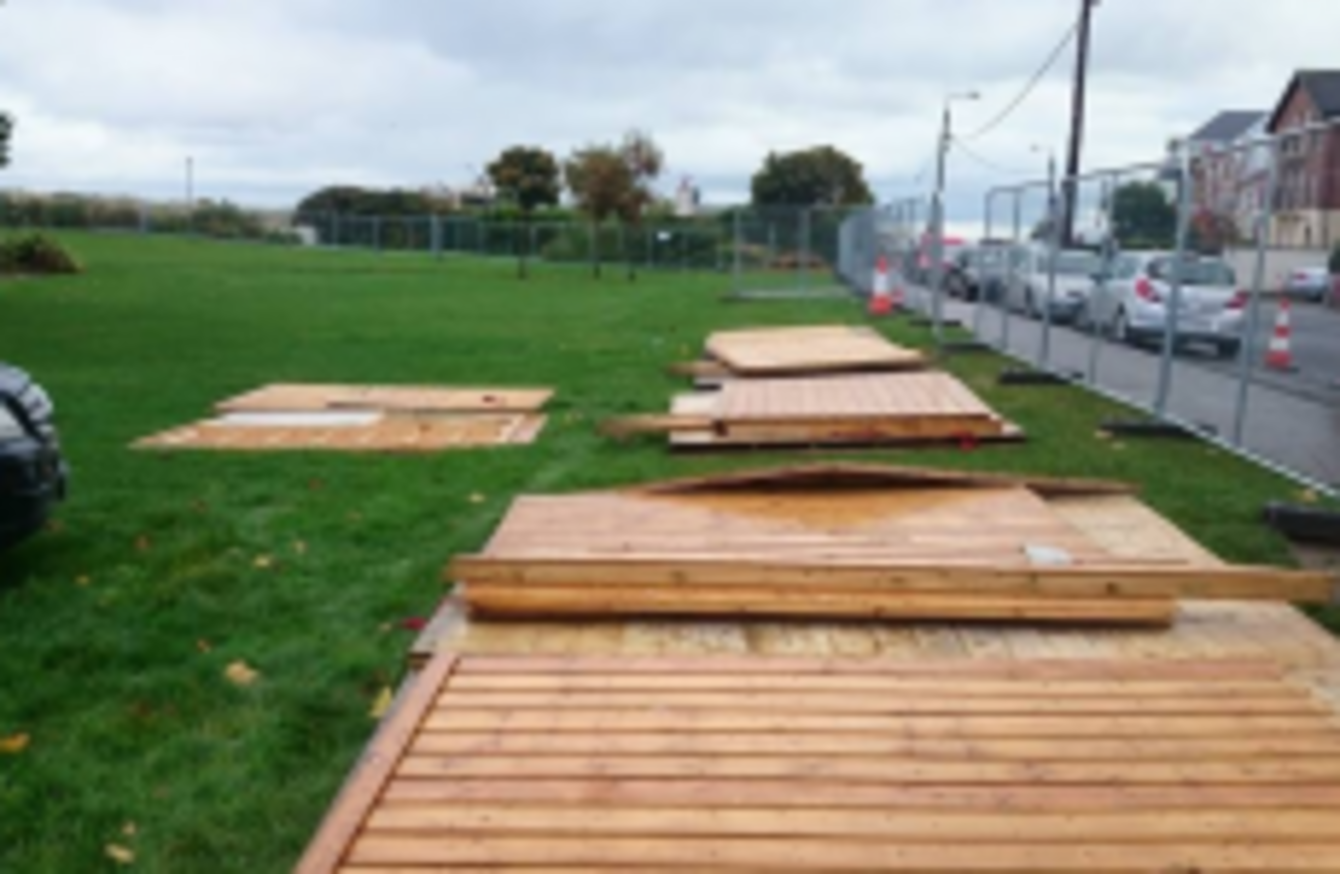 The site in Malahide
Image: RTÉ Liveline
The site in Malahide
Image: RTÉ Liveline
A MAJOR CHRISTMAS attraction that had been set to open in Malahide will now be moved to a different location.
The event was set to take place on the green in Malahide Marina Village from the start of next week and to stay in operation under 3 January and to be removed by 10 January.
Speaking on RTÉ's Liveline programme earlier this afternoon, independent councillor Jimmy Guerin said that a meeting between residents, organisers and Fingal County Council in the Grand Hotel earlier today had resulted in the Christmas Kingdom being moved to another location.
Around 70 residents in opposition to the attraction are thought to have shown up to the meeting.
Speaking on the programme, Guerin acknowledged that greater communication should have taken place prior to permission for the event being given.
"There was a break down in the initial stages of this when there was no communication with the residents," he said.
When quizzed by host Joe Duffy about whether organiser Andre Jenkinson would be compensated, Guerin acknowledged that "some of his costs will probably be met by the council".
The attraction had been set to feature an ice rink, amusements and a 'santa experience' and had potentially been expected to draw thousands of people into the area.
The comments by Guerin were followed on the programme by another woman called Ann Davey, a Malahide resident and old age pensioner, saying that it was "a sad day for Malahide".
She went on to say that "we're an awful nation of begrudgers" and that it was a shame to see the event go for the sake of a few weeks disruption.
On Monday two residents of the Marina Village had called into the show to express their opposition. Reasons given were that the attraction had the potential to draw in anti-social behaviour and that the structures involved were taking up too much room on the green.