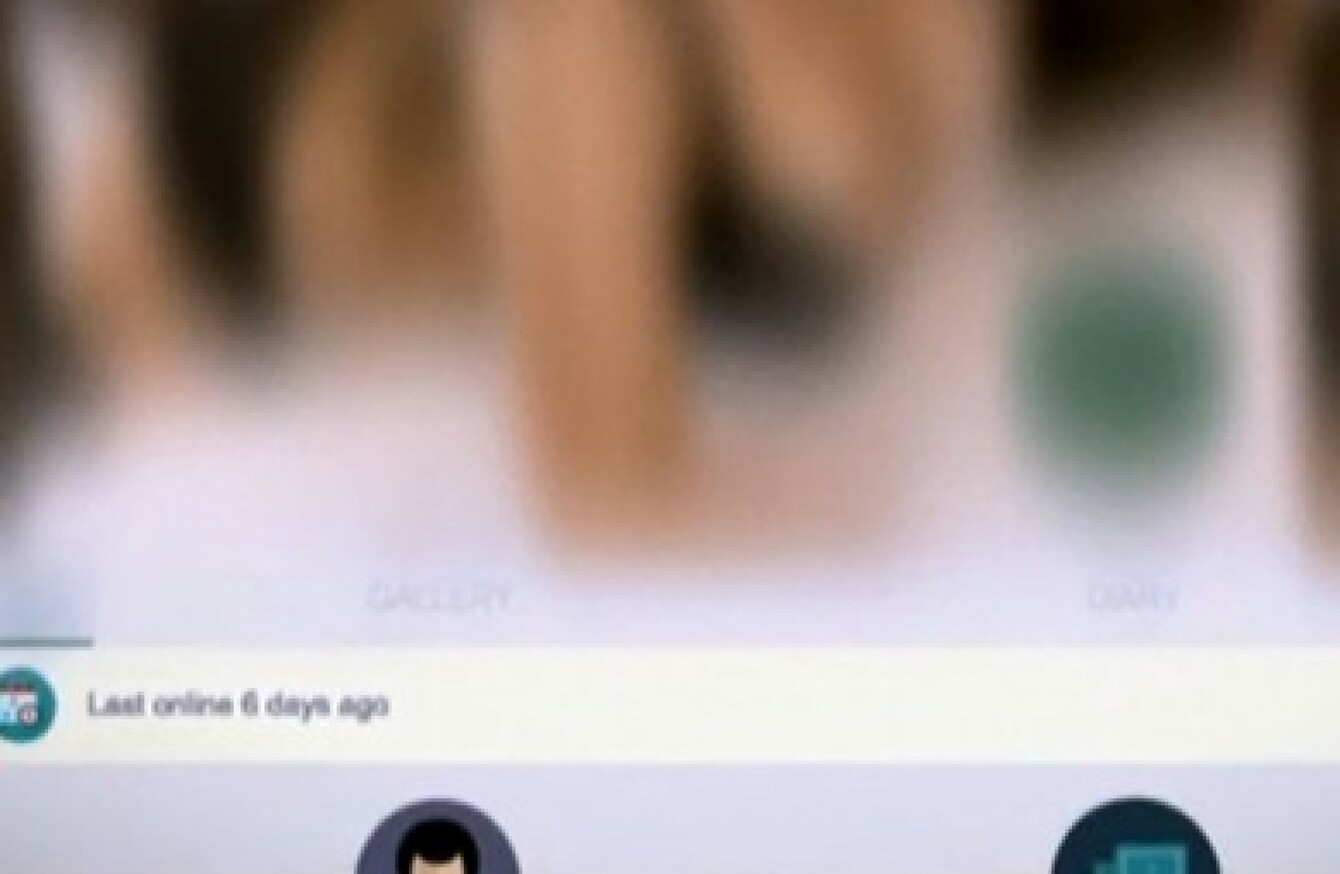 Image: Screengrab of Escort Ireland site from RTÉ Investigates 'Sex for Sale'
Image: Screengrab of Escort Ireland site from RTÉ Investigates 'Sex for Sale'
A MARRIED KERRY father convicted of intimidating a sex worker into withdrawing criminal allegations against him will spend Christmas in jail awaiting sentence.
The 40-year-old man sent the woman texts messages and emails calling her a whore, and threatening to tell her family and neighbours that she was a prostitute if the charges were not dropped.
A character witness described the offender as a straight and decent man who he was prepared to stand by him.
After a six day trial this month a jury found the man guilty of two counts of threatening or putting in fear a witness in a garda investigation on dates between 29 April and 28 May, 2010.
The man, who cannot be named for legal reasons, had pleaded not guilty at the Central Criminal Court to the charges.
Mr Justice Patrick McCarthy said he had some concerns about the offending and he needed time to consider it. He adjourned sentencing to January and remanded the man in custody until then.
The trial heard that the woman was working as an escort or prostitute on the weekend and had come to Dublin to meet a number of men for sex. She advertised herself as a well educated former model on the Escorts Ireland website.
Pseudonym
His real identity was unknown to the woman or gardai as he used a pseudonym on the Escorts Ireland website and an unregistered mobile to arrange the meeting.
The court heard that the accused man was eventually identified after investigating garda Detective Ronan Conway tracked down 250 IP addresses linked to his Escorts Ireland pseudonym. This led gardaí to a former employer who identified the accused from CCTV footage from the hotel.
The accused told gardaí that the texts were not threatening and denied that he had threatened or intimidated the woman.
The accused man contacted her on this website and an arrangement was made for them to meet in the hotel room.
Criminal allegations
The woman said that she had agreed to meet the man for a "girlfriend experience" service but she said he became rough and didn't pay her. After he left she contacted gardaí and made criminal allegations against him.
The court heard that, as gardaí made efforts to identify the accused, he began sending intimidating texts to the woman from two other unregistered mobile phone numbers.
The texts told the woman to withdraw "false allegations" or her neighbours in a small rural town-land would be informed she was working as an escort and would be "shocked and ashamed".
Another text stated:
I assume your family know you are a prostitute. I've passed on your messages.
An email sent from another fake email address to the woman on May 28, 2010 referred to "a whore" from that same village in a "Limerick" style rhyme referencing a "video of you fucking the dog".
The email ended: "Never ride a guy who keeps his jacket on, they always record it on their mobile".
The woman told the trial that she was terrified when she received that email:
I was not sleeping, not eating. I was terrified he would come after me. I didn't know how far he was going to take it.
A childhood friend of the accused told Thomas Creed SC, defending, that the accused man was a straight and decent person who he continued to have regard for. He said he was very shocked by this offending but he was prepared to stand by the man.
The married man has no previous convictions. Mr Creed described his client as a "much loved husband and father" whose wife depended on him as the only breadwinner in the house.
Comments have been closed as this article covers a matter currently before the courts.