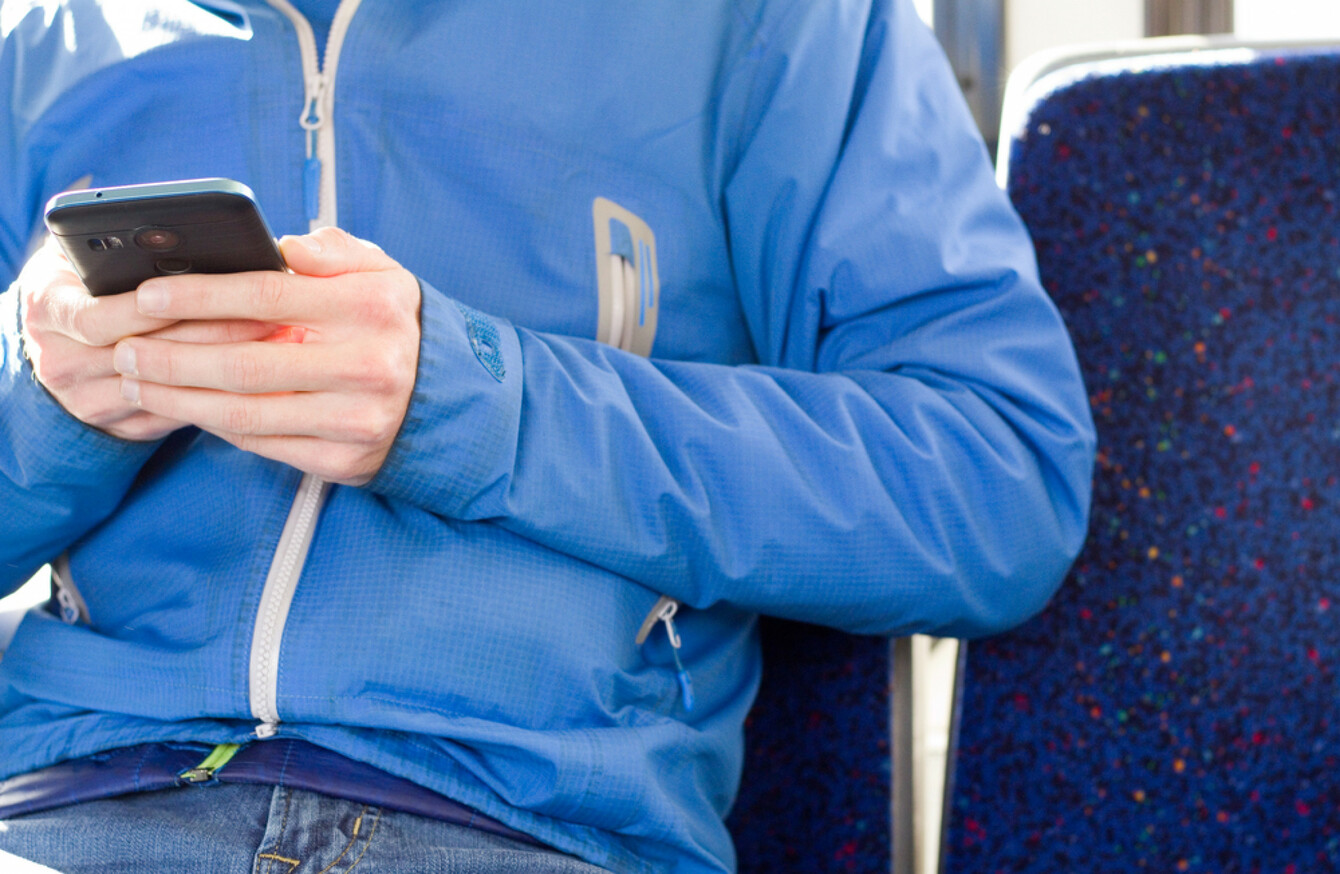 Image: Emily Ranquist via Shutterstock
Image: Emily Ranquist via Shutterstock
ONLINE SHOPPING IS becoming more popular in Ireland and an increase is expected over the Christmas period.
Over 50% of Irish people shop online and around 30% of people will use their mobile phones as their main shopping tool.
A recent CSO household survey found that 79% of people who made purchases online did not experience any problems, while just 2% reported fraudulent activity.
However, with a 15% increase in online purchases last December and another boost expected this month, consumers are being warned of the possible dangers.
An Garda Síochána launched the SOS (Safe Online Shopping) campaign ahead of the busy Christmas period.
Detective Garda Jim O'Meara of the Garda National Economic Crime Bureau, said: "We would caution people to protect their personal and financial details online.
If purchasing online only trust your own Wi-Fi networks as opposed to public Wi-Fi where you could be vulnerable to having your payment card details compromised and then sold on the dark web.
"Here, they can be accessed by criminals who go on to use the compromised payment card details either online, over the phone, or even through mail order transactions."
Golden rules
Last year €41 billion was spent worldwide on credit and debit cards issued in Ireland, €13.2 billion (32%) spent on line.
Sergeant Kelvin Courtney of the Garda Crime Prevention National Centre of Excellence said, "Shopping online is safe so long as we use our credit and debit cards correctly.
We are asking people to take greater precautions when shopping online then they would if purchasing in the shops.
In the first six months of this year there has been €16.6 million gross card fraud.
Detective Superintendent Michael Gubbins, Garda National Cyber Crime Bureau, said,  "An Garda Síochána and its partners in Europol are actively targeting cybercrimes such as online fraud.
"The public need to be aware that the proceeds from these fraudulent activities go to fund organised criminal gangs."
Gubbins advised anyone shopping online to follow the 12 golden rules of safe online shopping:
The DO's
Only buy from trusted sources, shops or brands that you are familiar with
Use credit cards when purchasing things online
Make sure the data transfer is appropriately protected. Look for the padlock symbol Think twice before allowing e-merchant stores to store your payment details
Be aware how to control the recurring charge if paying for a continuous service online
Always save all documents related to your online purchases.
The DON'Ts
If you are not buying a specific product or service, don't submit your card details
Avoid doing your online shopping at sites that don't use full authentication
Never send your Card number, PIN or any other card information to anyone by email
When purchasing something online from another person, do not send money up front
Never send your card details in an unencrypted email
Don't send money to anyone you don't know online