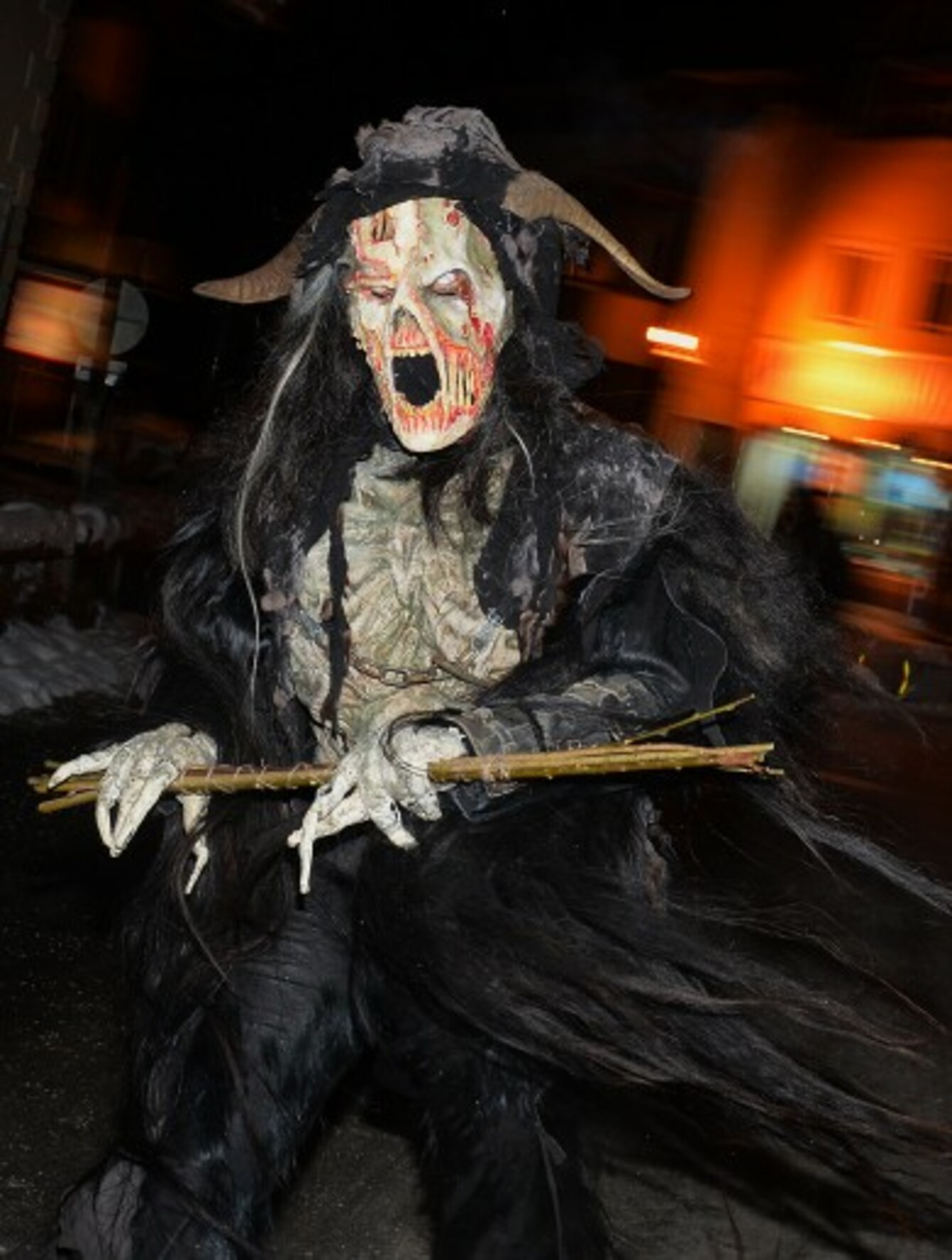 Image: AP/Press Association Images
Image: AP/Press Association Images
YOU'D BE FORGIVEN for thinking that the majority of people who celebrate Christmas sit down to some turkey and ham, argue with their uncles and wake up the next morning with bigger regrets than parents who forgot the batteries.
But there are hundreds of little traditions both close to and far from home which makes this time of year special.
Here, we breakdown some of the more offbeat Christmas traditions.
South Africa: Some families get up on Christmas morning and have a fry.
Many South Africans do the same thing. However, instead of rashers and sausages they tuck in to emperor moths.
Norway: It might be a little bit after Halloween, but an old Norwegian tradition is to hide all the brooms in the house. There was a superstition that witches would come out and play on Christmas Eve.
Catalonia: There's always one person who makes an eejit out of themselves at Christmas and the Catalans celebrate him. He's known as the Caganer and he features in a lot of the nativity scenes in the region. The miniatures depict a person defecating, and traditionally symbolises fertilisation and a source of luck and prosperity in the new year.
Estonia: It is traditional for families to have a sauna together on Christmas Eve after they prepared the house for the celebrations. As the first Christmas surprise, the children were offered festive new clothes and shoes to dress in for the evening church service.
Austria: Maybe, the tradition of Krampus (the anti-Santa) is familiar to many but it still makes our list. Similar to a Mexican soap, jolly old St Nick has an evil counterpart in the "Christmas devil" or Krampus. From early December, it is is not uncommon to see people dressed as Krampus as they try and scare children.
Greece: For 353 days of the year, everything is fine. Then for the 12 days of Christmas, a rake of goblins wreak havoc across the country. Families would mark their door with a black X to war off the goblins, known as Kallikantzaroi.
Slovakia: The most elderly man in the family dips a large spoon into the Christmas pudding and flings it up towards the ceiling. The more that sticks to the ceiling, the luckier you'll be for the next year.
Italy: In Italy, it is not Santa who delivers gifts to all the children who had been good that year. Instead, it's Befana, the friendly witch, who visits on the 5 January.