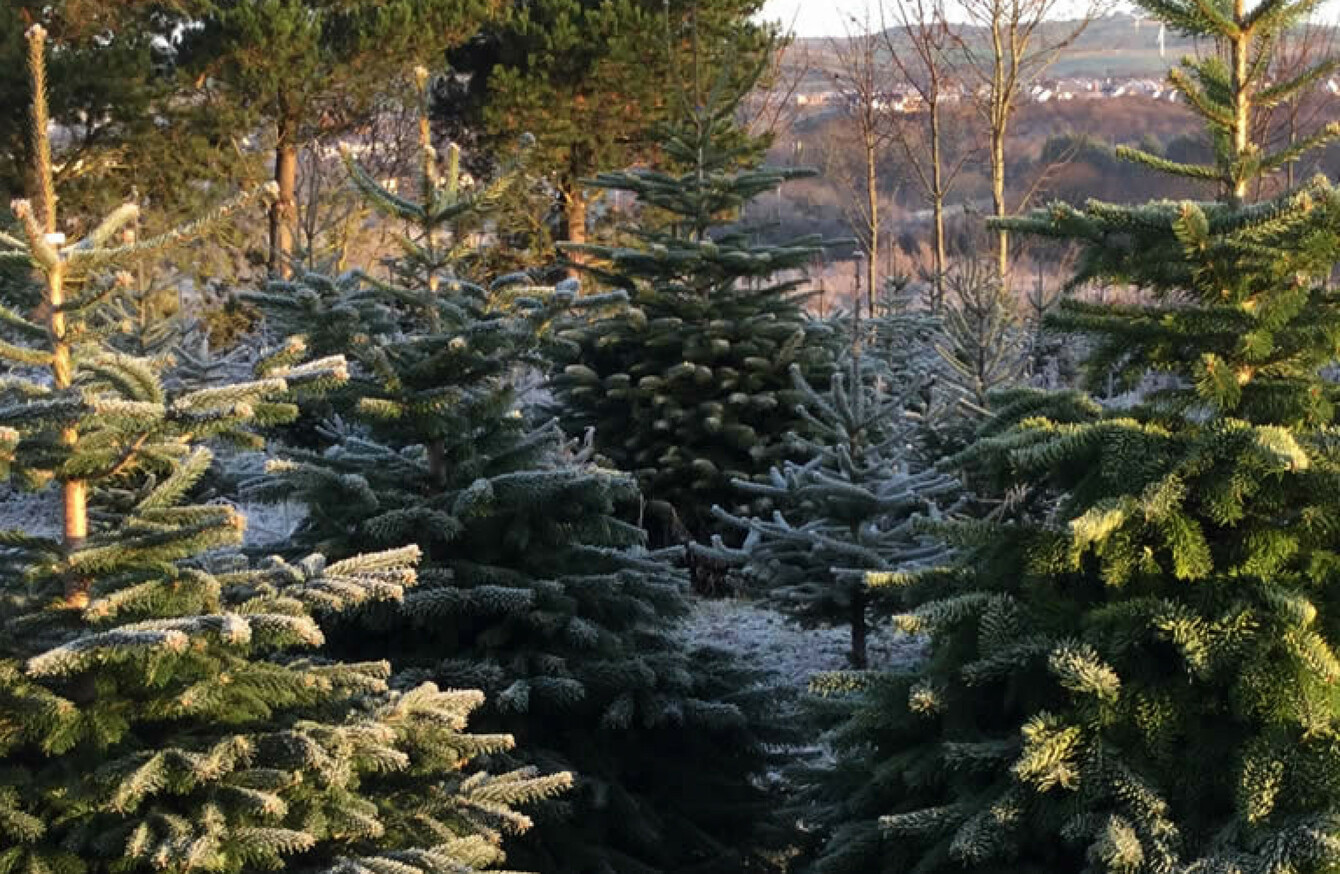 IT'S GETTING CLOSE to that time.
The Christmas tree – once a shining beacon of festivity and promise – is now starting to get that sickly sweet smell and take up a little too much room in the house.
The decorations just don't look the same in the cold January light, and whether it is this week or the next, the tree has to go.
Spare a thought then for the Christmas tree growers, many of whom will be back to work this week on next year's harvest.
Yes. So while Christmas 2017 has come to an end for most of us, Christmas 2018 is just beginning for the growers.
Close to 600,000 trees are harvested annually in Ireland. About 400,000 of these are sold in the country while about 200,000 are exported.
Growers estimate that the industry is worth over €21 million in retail sales. Aside from this, it employs many people. Many workers are taken onboard around the November-December period for the harvest, but the industry employs others all year round.
"It's all year employment. It's not just the harvest," said Tony Johnston, chairman of the Irish Christmas Tree Growers.
"The extra staff come in this time of year but there are staff throughout the year because you have to look after the trees and shape the trees.
There's hundreds and hundreds – probably thousands – of people ultimately earn their livelihood through Christmas trees. That has to be a good thing.
Johnston said that it was a year round industry, and that he would be getting back to work this week.
"Most of the big growers they'll be full-time growing trees. And it's year round," he said.
"You get a bit of a break just after Christmas to recover and then you're back straight into it again.
We'd normally look at coming back into it in the middle of the first week in January and it all just starts again.
First, the growers will clean up after last year's harvest and then they will get to planting again. Each tree takes roughly about 10 years to grow, and it's important to replant the areas that have been cleared.
"You're getting tidied up after the harvest and you're getting ready to start planting," said Johnston.
"Which you obviously have to replant the areas that have been cleared and then the 10-year cycle begins again.
It doesn't stop you getting sick of the sight of Christmas trees. Everybody assumes it's just Christmas but most of the hard work is all done in the summer.
For those of use outside of the industry, local councils arrange drop off points for trees, where they are then collected and turned into compost. 
If you have an open fire, Johnston says that dried, brittle branches make great firelighters.