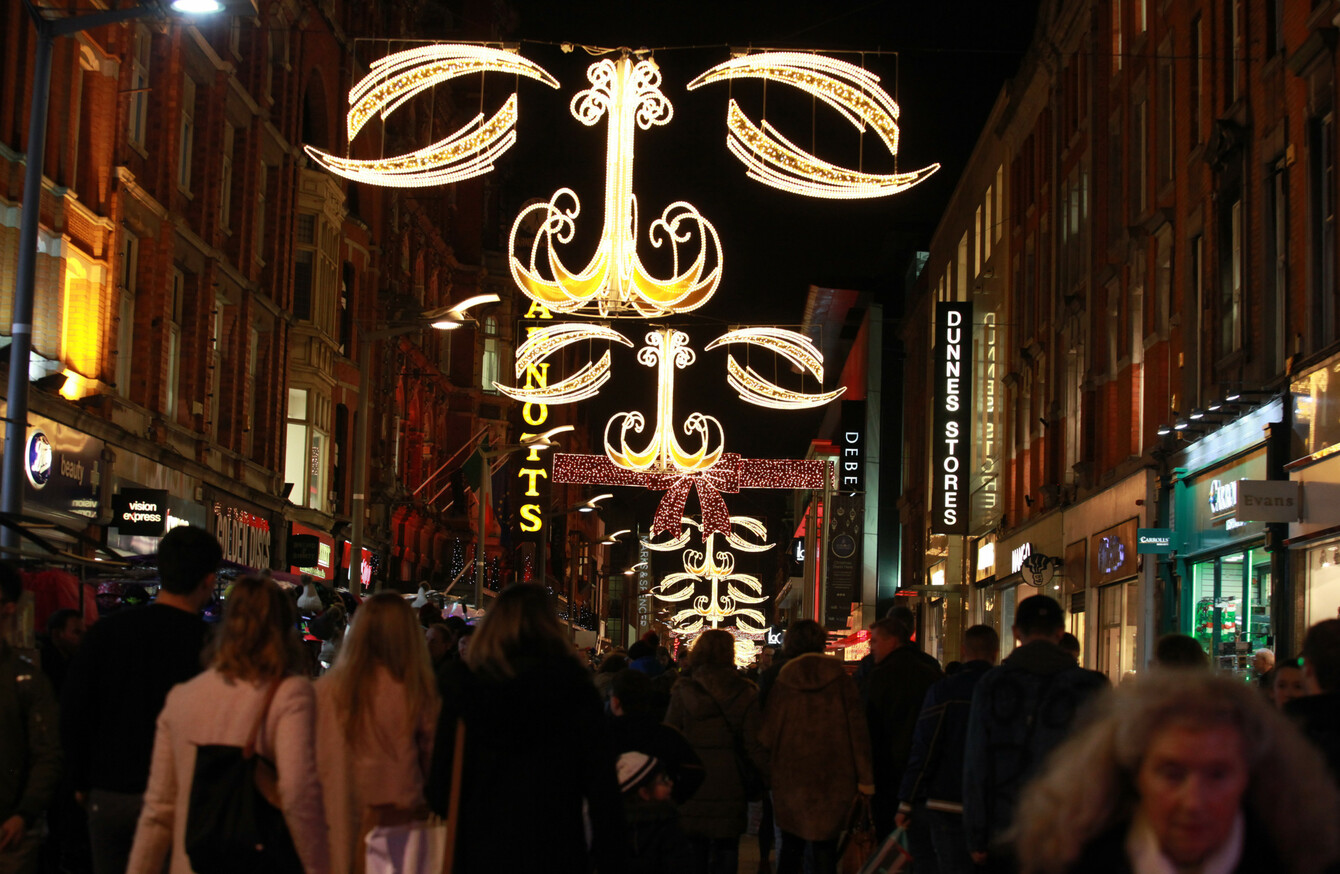 Image: Leah Farrell/RollingNews.ie
Image: Leah Farrell/RollingNews.ie
EMPLOYMENT MINISTER REGINA Doherty has urged those on the Live Register to seek Christmas work.
Commenting on the latest Live Register figures which sit at 6%, Regina Doherty reminded those who are on Jobseeker's Allowance or Benefit that they can take up to 12 weeks' work without losing their entitlements.
Compared with October 2016, the Live Register for October 2017 has dropped from 276,809 to 236,492, which represents a year-on-year decrease of 14.6%.
Doherty reminded people who want to take up temporary work over the Christmas period that they can do so.
"I want to reassure jobseekers and employers that where jobseekers on the Live Register get temporary seasonal work of up to 12 weeks, their social welfare payments will resume immediately after the work finishes. Once the jobseeker informs their local social welfare office before they commence the temporary work, their claim will continue without any delay afterwards."
Doherty added that businesses who have work available should try to employ those on the Live Register.
Today, I am calling on employers and the self-employed business owners who will become particularly busy between now and Christmas to consider giving an opportunity of temporary work to a person on the Live Register.
"If you have temporary work available during the coming weeks over the Christmas and New Year season, be it in the hotel, catering, retail or other industries, I urge you to contact the Department's Intreo service in your area where my officials will help you recruit temporary staff that best suit the roles on offer."
According to the latest CSO figures the number of long-term unemployed people on the Live Register at the end of October 2017 dropped to 101,590, a decrease of 3.6% on the previous month, September 2017 and an 18.6% decrease on October 2016.