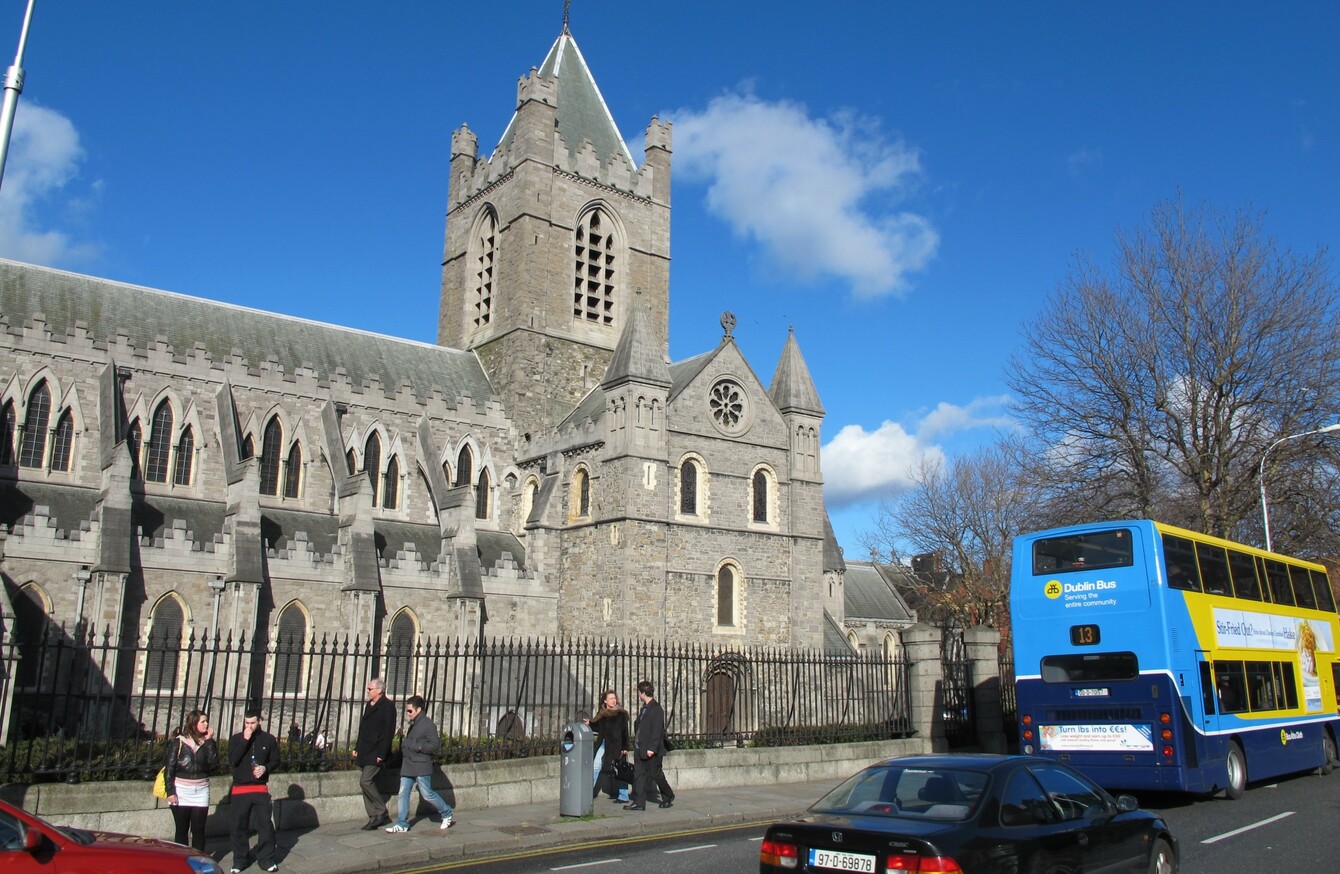 Image: Shawn Pogatchnik/AP
Image: Shawn Pogatchnik/AP
DUBLIN'S CHRIST CHURCH Cathedral and six city centre churches will be closed on Easter Sunday this year because of a safety cordon that will be in place for 1916 commemorations.
In a statement this week, the Archdiocese of Dublin said the centenary celebrations mean there will be no traffic allowed into the city centre from 6am on Easter Sunday.
"Clergy of city centre parishes have been informed that there will be no ready access to their churches on that morning and the Garda Síochána have requested that the front gates of Christ Church Cathedral remain locked for the day".
The Archdiocese said this decision had been made without consultation with the dioceses and "there is a considerable sense of disappointment and sadness".
Churches that are accessible elsewhere in the suburbs, outside the cordon, will invite the clergy and congregations from those churches to join them. Sandford Parish Church in Ranelagh, for example, has invited the choir and congregation of Christ Church Cathedral to join them.
"People will, understandably, be upset not to be able to worship in their parish churches on Easter Sunday," commented Archbishop Michael Jackson.
"We are making this decision with regret, but in recognition of the fact that people for whom we have a duty of care will find it very difficult to gain access to city centre churches on Easter Day."