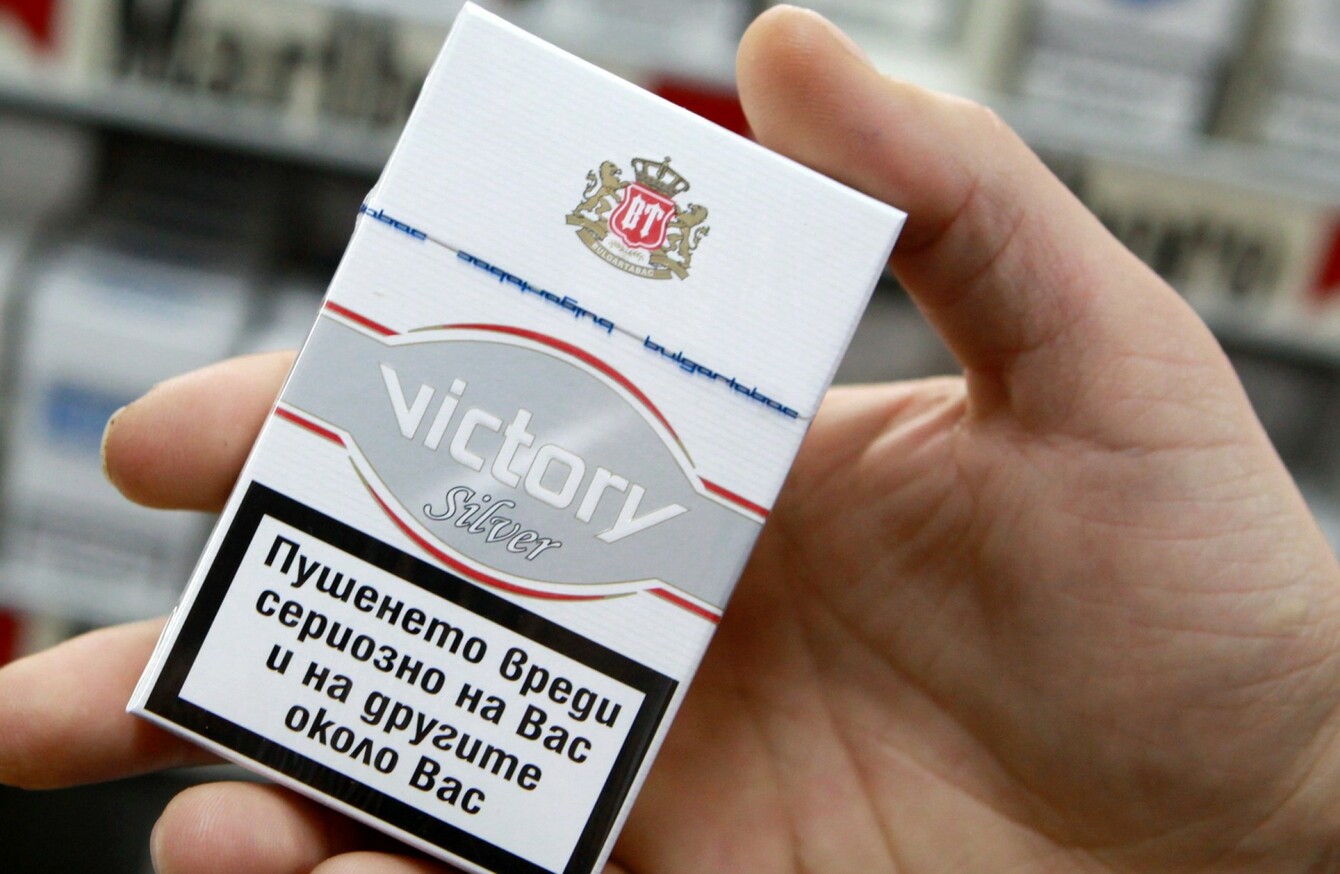 Almost 45 million black market cigarettes were seized last year.
Image: Petar Petrov/AP
Almost 45 million black market cigarettes were seized last year.
Image: Petar Petrov/AP
SMUGGLERS ARE AVOIDING airports and looking for other ways to bring illegal cigarettes into Ireland, according to those battling black market tobacco.
Last year, there were fewer seizures of illegal tobacco and cigarettes than in any year of the previous five, despite checks at airports remaining steady.
Almost 45 million black market cigarettes were seized by Revenue officials last year, a not insignificant number but less than half of the 96 million that were discovered in 2012.
Revenue also seized 1.5 tonnes of other types of tobacco in 2016 compared to 5.2 tonnes in 2012.
Speaking in the Dáil earlier this month, Finance Minister Michael Noonan said that resources have not been cut from Revenue officers but that the tactics employed by smugglers may be evolving.
"Smugglers are constantly looking for new ways to avoid detection and adapt their operations in response to seizures by Revenue and other law enforcement agencies internationally," Noonan told the Dáil in response to a question by Fianna Fáil's Declan Breathnach.
The figures show the number of seizures decreased last year but by a slower rate than the volume of what was taken in.
The minister also noted that the number of checks at Irish airports hasn't decreased but that seizures have, a pattern he says that has been repeated in other countries.
(Graphics provided by Statista.com)
A spokesperson for the Revenue Commissioners confirmed that there's been no reduction in searches at Irish airports and echoed the suggestion that the reduction in seizures suggests smugglers are looking for new ways to avoid getting caught:
As the level of checking for illicit tobacco products was maintained during the year, this would suggest that smugglers are now less likely to attempt to bring such products into the country through airports, because of high security levels and the significant seizures achieved there.
Revenue adds that it is "constantly vigilant" for changing patterns in smuggling activity and that their efforts are directed by engagement with other international agencies and the use of detection technologies.
"We also target the illicit trade post-importation by carrying out intelligence-based operations and random checks at retail outlets, markets and private and commercial premises."