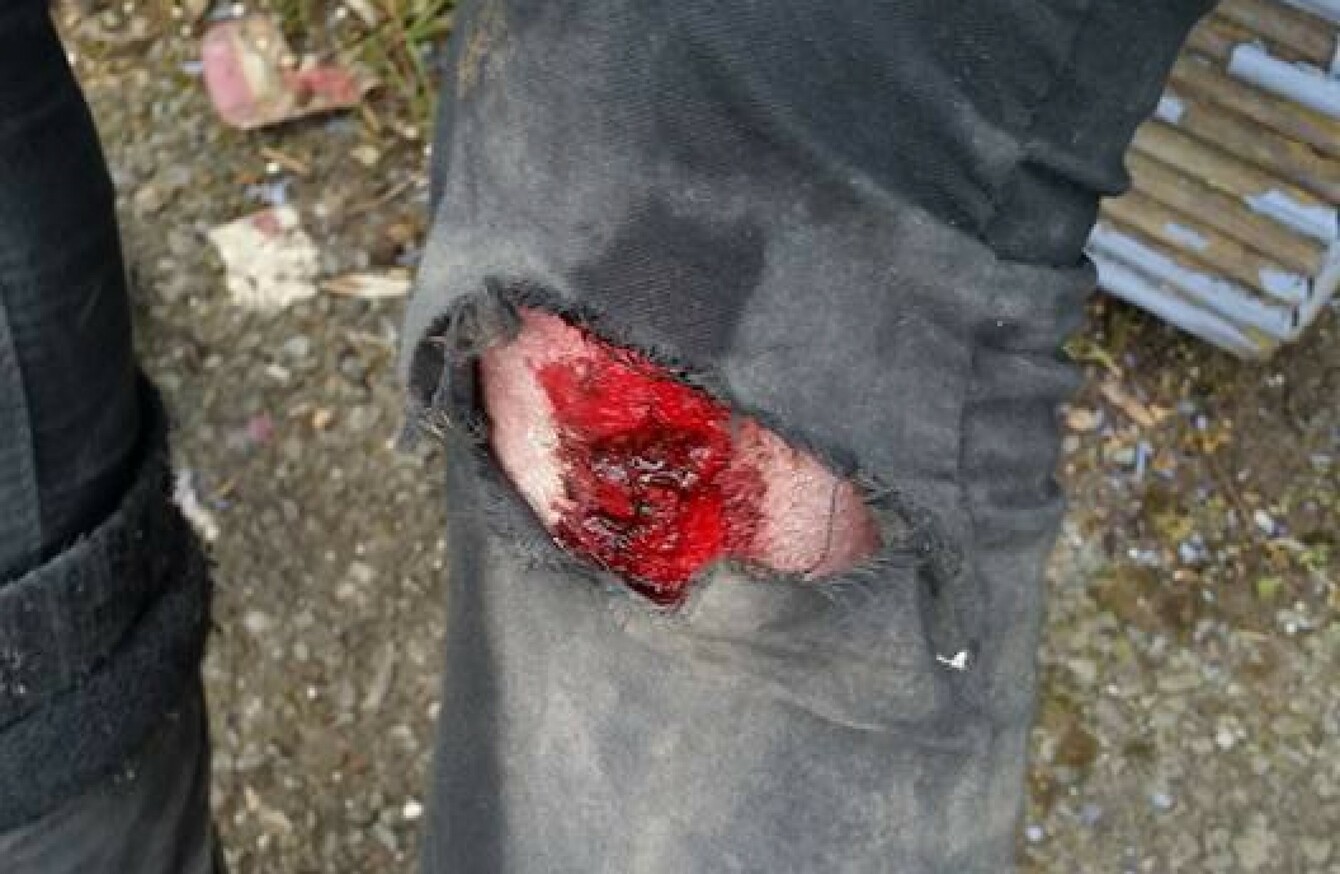 One of the women injured at today's protest.
Image: Facebook
One of the women injured at today's protest.
Image: Facebook
A NUMBER OF arrests were made after a protest against a circus turned violent in Tallaght in Dublin this afternoon.
It's believed that up to six arrests were made with eyewitnesses saying they saw circus workers with brooms and shovels during scuffles with protesters.
The protesters were there to object to the presence of Circus Belly Wein, a formerly Netherlands-based circus that uses dozens of live animals including three elephants.
The circus is being set up on an area of land behind the now closed Cuckoo's Nest pub on the Greenhills Road in Tallaght.
The circus has faced numerous demonstrations for its use of the animals and has been condemned by the ISPCA. There were about 40 protesters at today's demonstration.
It's unknown exactly how the violence began but one witness says there were at least two separate altercations.
The witness described the first altercation as occurring before the gardai arrived and that six or seven people from within the circus compound were involved.
Gardaí the arrived at the scene and were taking statements from some of the protesters when there was further violence.
The witness said a silver car arrived at the scene and the people inside emerged to attack the protesters.
Photographs posted on Facebook following the incident show gardaí leading a number of men away and at least two people bloodied with injuries to the head and legs.
Speaking following the protest, Paul Murphy TD said what happened was "an act of thuggery".
"People who had gathered at the circus to protest and ask people to boycott their shows were set upon and attacked. They were kicked, punched and thrown on the ground. This included women as young as 15," the deputy said.
The gardaí should launch a full investigation into this and those involved should be charged with assault.
Gardaí said that arrests were made after a public order disturbance.