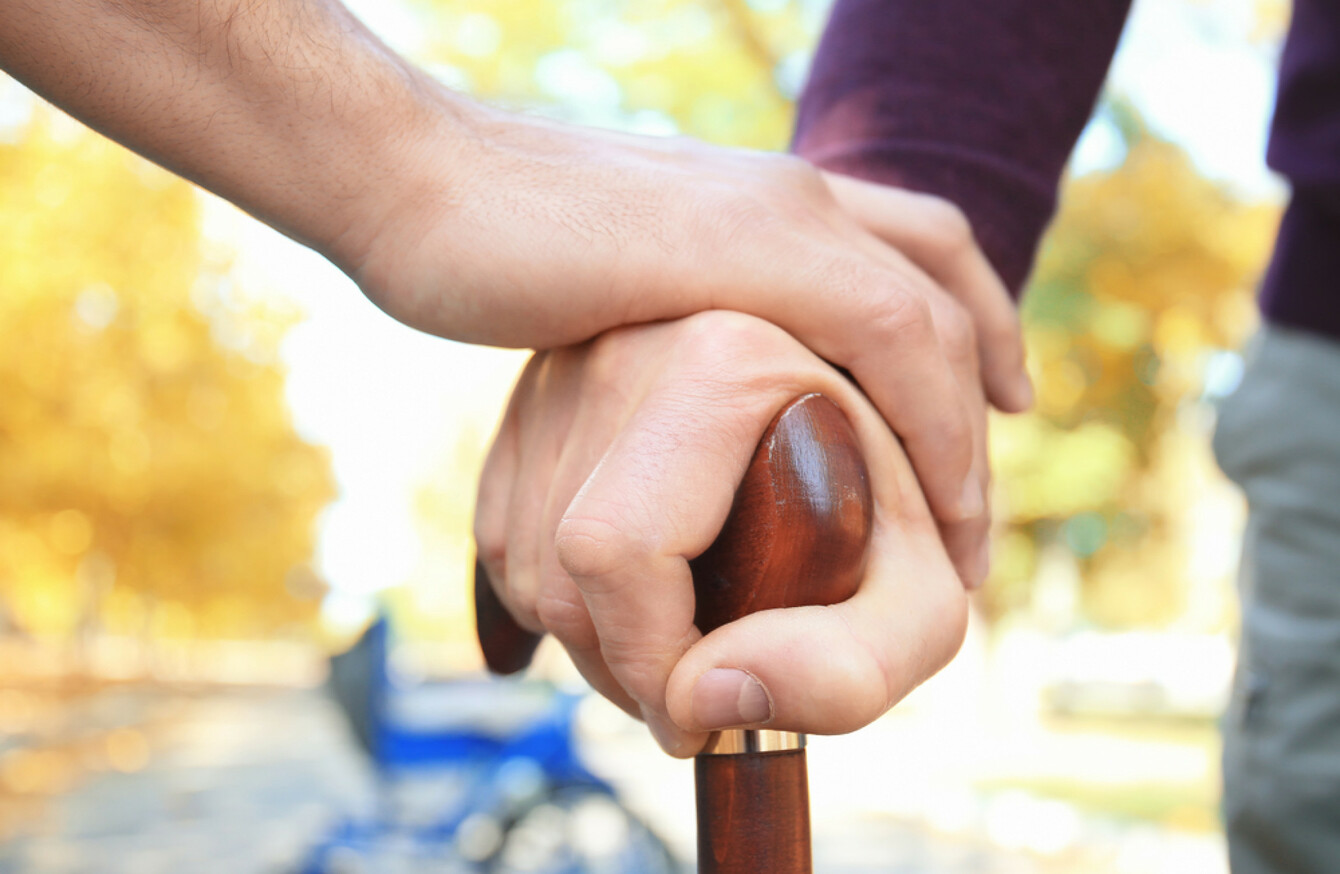 Image: Africa Studio via Shutterstock
Image: Africa Studio via Shutterstock
TAOISEACH LEO VARADKAR has committed to requesting the next Citizens' Assembly to consider the policy area of care, according to Minister Charlie Flanagan.
Flanagan made his comments in a letter regarding the referendum on the women's place in the home to TDs of the Justice Committee.
The referendum was initially expected to be held at the end of October, on the same day as the presidential election and the referendum on removing the reference to blasphemy in the Constitution. 
However, the Dáil's business committee in July agreed the Bill to allow for a referendum must go through pre-legislative scrutiny. 
Concerns have been raised about the proposal for a straight-forward deletion of the reference to women in the home in the Constitution.
The government decided to proceed with a proposal to delete the wording, despite concerns expressed by the Constitutional Convention and the Justice Department.
It had been suggested that the clause should be amended rather than deleted completely and that a gender-neutral clause or a reference to women caring in the home should be included.
However, in the letter this week, Flanagan said that he believes the policy area of care "requires comprehensive analysis in its own right".
"I have already spoken to many of you and I know that issues around care and carers have become part of the discussion about Article 41.2," he said. 
"With this referendum, the government is proposing the removal of a discriminatory stereotype about women's role in society from our Constitution. 
In terms of the policy area of care, we believe that this requires a comprehensive analysis in its own right. The Taoiseach has committed to requesting the next Citizen's Assembly to consider the policy area of care. 
Work on the establishment of that Assembly will commence this Autumn, according to Flanagan. 
Working against the clock
In relation to the referendum, given the contention on the issue, the business committee refused to grant a request to waive the pre-legislative scrutiny of the Bill which allows for a referendum (which is regularly requested by ministers).
It is understood the committee agreed the Bill must now go before the Oireachtas Justice Committee in September.
TheJournal.ie understands that it has been suggested that this is too late for establishing the Referendum Commission before the proposed date of the end of October.
In his letter, Flanagan said that he is "gravely concerned" that the window of opportunity to hold a referendum to remove Article 41.2 of the Constitution may be rapidly closing. 
"The Referendum Commission has indicated that it needs to begin working on the referendum proposal immediately," he said. 
While the government attaches great importance to the pre-legislative scrutiny process, unfortunately, in relation to this proposal and the related Bill, should a period of pre-legislative scrutiny take place later in September, this would effectively mean that the referendum could not take place this year. 
Having referenced that this year marks 100 years since women in Ireland obtained the right to vote earlier in his letter, Flanagan added: "That would be most regrettable, given the significance of the centenary we are celebrating." 
A number of referendums are due to be held in 2019. These include:
to extend voting rights to citizens living abroad
liberalising Ireland's divorce laws
reducing the voting age to 16
With reporting by Christina Finn