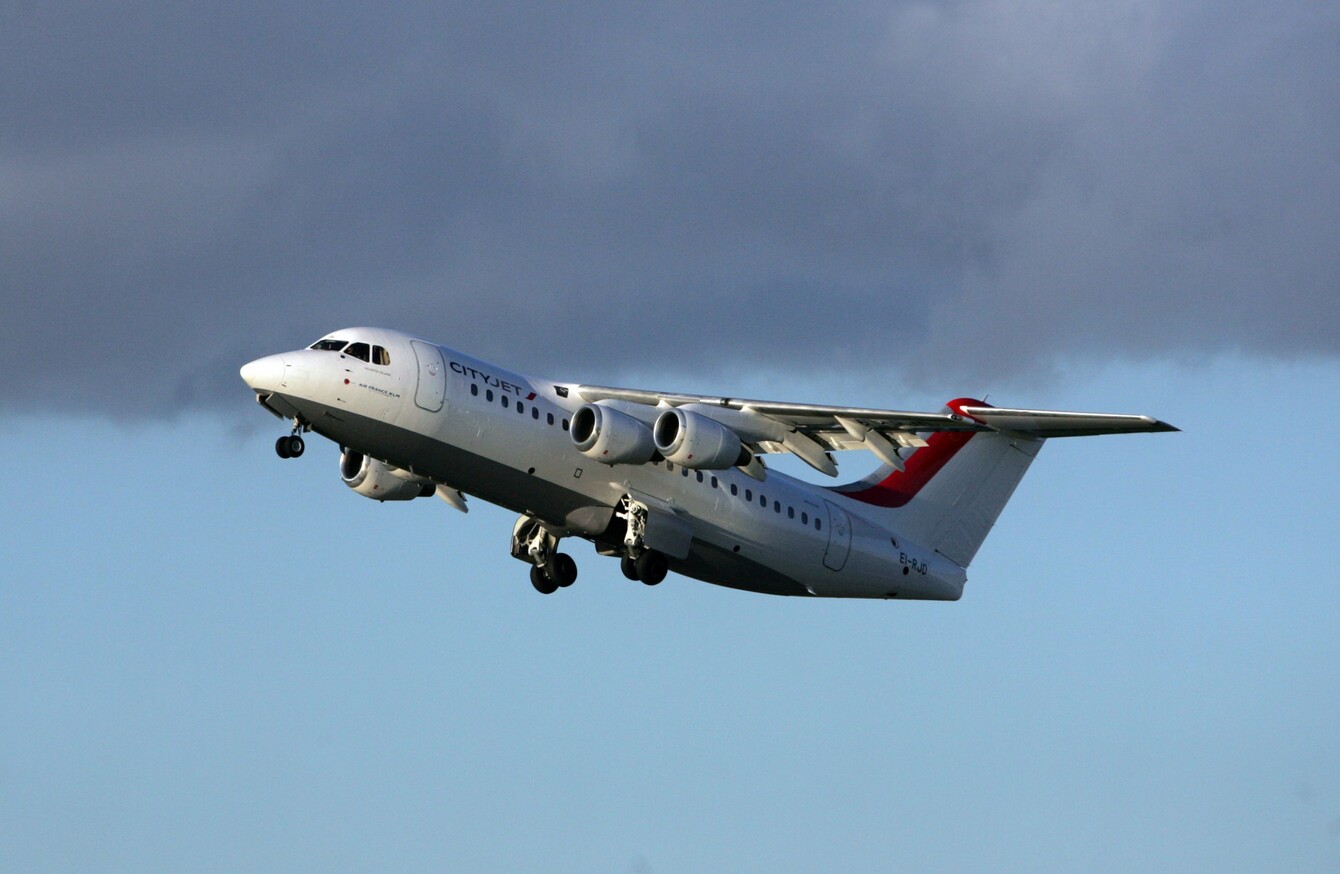 File photo of a CityJet aircraft.
Image: RollingNews.ie
File photo of a CityJet aircraft.
Image: RollingNews.ie
A CITYJET FLIGHT to Dublin had to make an emergency landing yesterday evening due to an issue with an engine.
CityJet flight (WZ123) from London City to Dublin departed the runway at 5.30pm yesterday evening.
A passenger onboard the flight told TheJournal.ie that after about 20 minutes in the air a noise began to come from the directon of the left wing.
"A couple of minutes later, the flight attendant told us there was a technical issue with the plane so we would have to make an emergency landing at London Stansted," the witness said.
The plane was greeted by fire engines on the runway at Stansted. Passengers were informed that the problem had been an engine failure.
There were 65 passengers on the flight who were said to be "understandably shaken" by the incident.
The passengers were bussed back to the London City where they boarded another flight for Dublin at about 10.30pm.
A spokesperson for CityJet confirmed the incident, saying that there had been an issue with the engine and the flight had been diverted as a result.