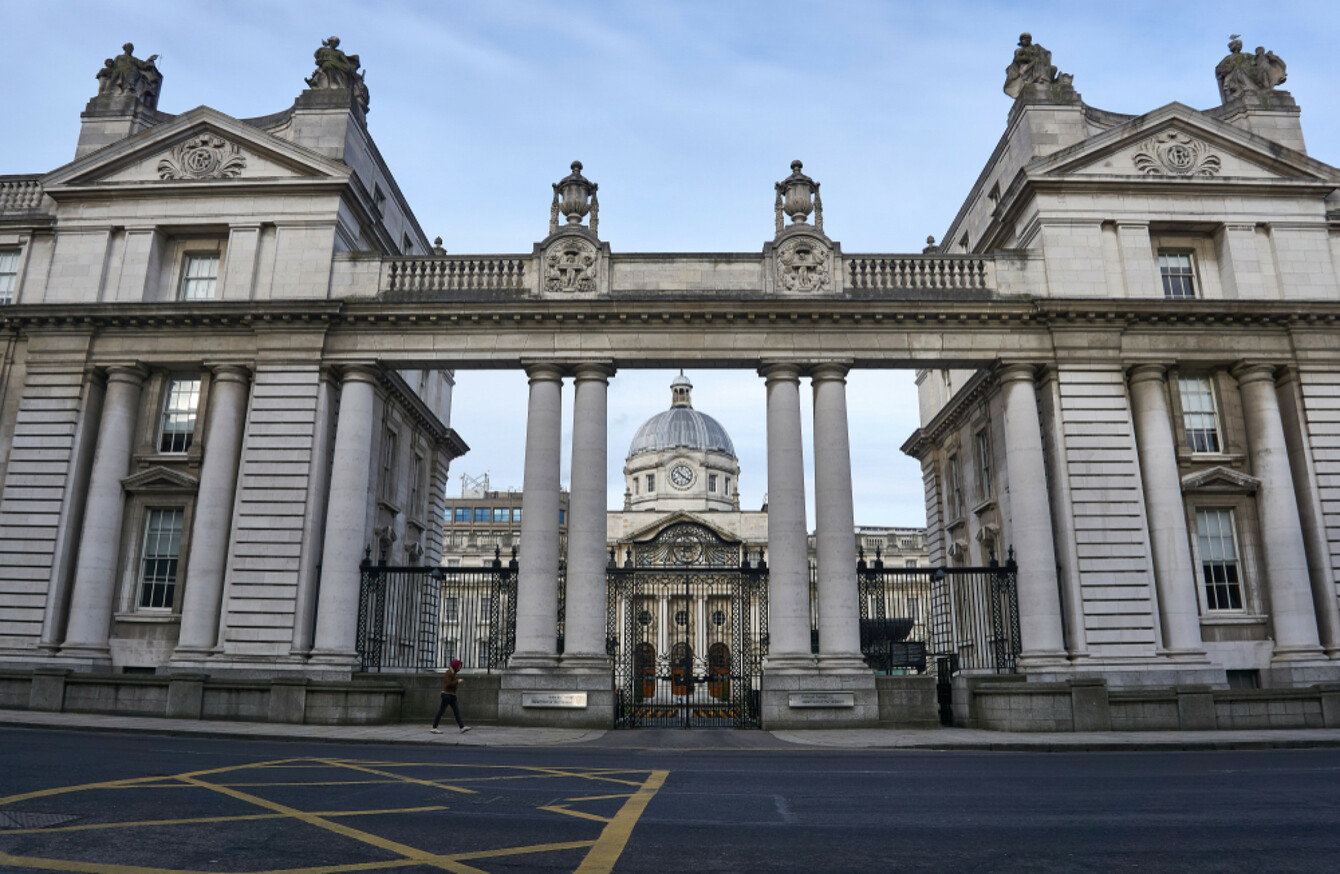 File photo. Government buildings
Image: Shutterstock/Timothy Dry
File photo. Government buildings
Image: Shutterstock/Timothy Dry
A CIVIL SERVANT who lost a case in the Labour Court after he was dismissed on his 65th birthday, has taken a case against the Minister for Business, Enterprise and Innovation in the High Court.
George McLoughlin had claimed he was unfairly dismissed from his job working in the department, when he turned 65 in January 2017.
In cases before the Workplace Relations Commission and the Labour Court, it was found that the department hadn't breached the provisions of the Unfair Dismissals Act.
While the department said that 65 was the normal age of retirement for a civil servant, McLoughlin argued that since there was a provision to apply to work beyond his 65th birthday, there was no "normal retiring age" as such.
The civil servant had in fact applied in October 2016 to be retained past his 65th birthday, but the department said that this application was withdrawn and nothing further was submitted.
Lawyers for the department added that just because there was a mechanism for a civil servant to apply to be retained in the job past 65, it did not mean there was a right to do so, and it didn't affect the requirement for McLoughlin to retire once he'd reached that age.
Although that was indeed the law at the time, the government has since introduced legislation that would increase the compulsory retirement age for public servants from 65 to 70, for those who began working pre-2004.
In July, Minister for Finance Paschal Donohoe said that this would help "bridge the gap" between those who had faced compulsory retirement at 65, and the age of eligibility for the State Pension which is currently 66.
"I also recognised that allowing public servants to work to a higher age reflects the fact that people are living longer, are leading healthier lives and feel they have more to contribute to work and to society until a later age," he said.
This legislation is expected to be enacted by the end of the year.
Having received these negative rulings at both the WRC and the Labour Court, McLoughlin has now issued High Court proceedings.
He has filed an affidavit, and the case has been listed for mention on 22 October this year.
With reporting from Sarah Harford
Comments are closed for legal reasons