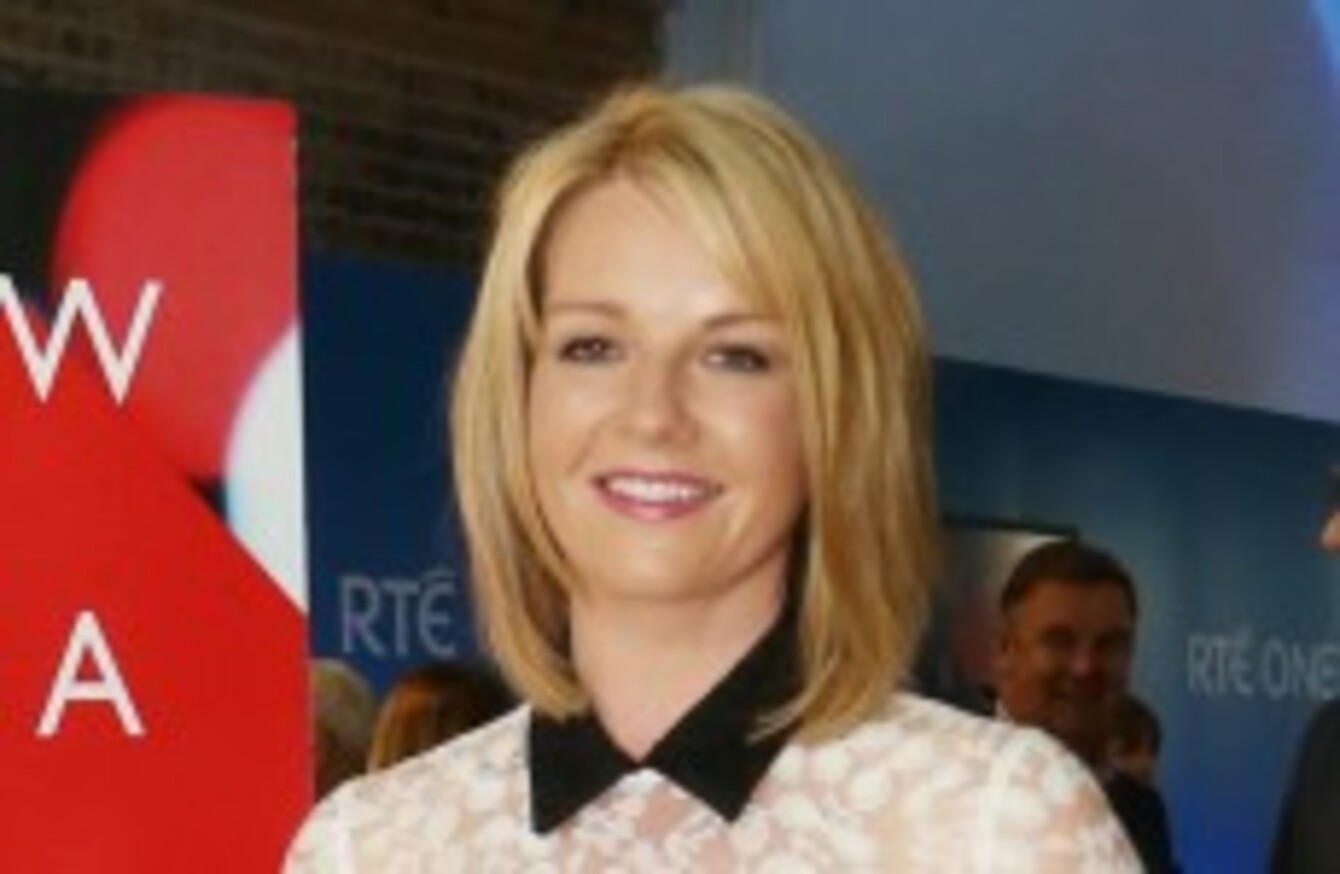 Image: Sam Boal
Image: Sam Boal
IT HAS BEEN less than a year since Claire Byrne Live debuted on RTÉ – and the presenter already knows what changes need to be made for the next season.
"For a start-up show, it couldn't have gone better," she tells TheJournal.ie at the recent RTÉ schedule launch.
"The numbers are really good, we hit the ground running really quickly, people were engaged with it"
It was a nerve-wracking time for Byrne, she readily admits. "I was really nervous about starting the programme, leaving Prime Time, doing a new show at 10.30pm on a Monday night – it's not a show where people are going to be staying up for it.
I was nervous about it, it went really well.
"It all went in the right direction"
Among the changes Byrne would like to make to the new season is just giving some subjects more breathing space.
"I think we will make a few little tweaks this year," she outlines. "I would like to give the items more time. Probably because it was all new, we were squishing in a lot of stuff within the hour. So I think we'll give things more scope and space this season."
She's most proud of bringing varied guests and participants to the show, and wants the viewers "to feel that they can participate in what's happening".
I was really pleased that we got a lot of people who otherwise wouldn't have been on the telly or been in an audience programme to take part.
These included "people who were from communities who didn't feel they were represented".
Younger people talking about mental health – we often hear about 'mental health is a big problem with young people' but often we don't hear those voices. I think we got a good level engagement from a young demographic.
The show was "embraced by Twitter and other social media", which Byrne says was "really important" to the show.
"We want to continue in that vein. It all went in the right direction."
#Open journalism No news is bad news Support The Journal

Your contributions will help us continue to deliver the stories that are important to you

Support us now
"I would hope that men would learn from that too"
Looking at the line-up for the new schedule on RTÉ, it's obvious that Byrne is in an unusual position, being the solo female head of her own current affairs show.
Asked about this, Byrne says: "It sounds strange to say I never think of myself as woman, but I think of myself as a person working in a job, as opposed to a woman."
I think it would be great if we had equal representation of the sexes but I also think that people should be in these positions based on merit as opposed to a gender.
Yes we do try and gender balance our panel discussions for radio or TV, but I'm very much in the school of thought that the right person to do the job, whether it's a man or a woman, then get that person as opposed to let's go for the gender. It's not a big hang-up of mine.
Byrne has been very open about the pressures of raising two young children under two while working a high-profile job. Is that important to her, speaking publicly about this?
"I am very lucky in my personal life that I have someone who shares the childcare with me, so I am very fortunate to have that, not everyone has," she says.
But I would hope that men would learn from that too, that looking after a child is not a female responsibility. And I think if that happened more there would probably be more women coming through in every area, not just in media.
When she went back to work in January 2015, just 10 weeks after her daughter Jane was born, "it was the toughest working year of my life, no question", she says now.
"Having two small children is no joke, and trying to start a show and going back to work really quickly," says Byrne. "It was really tough and it still is really tough, its absolutely crazy busy all of the time. I also wouldn't have it any other way. Work is a major juggle. But you do it. You get on with it. My mother had six children. That's life – you just do it."