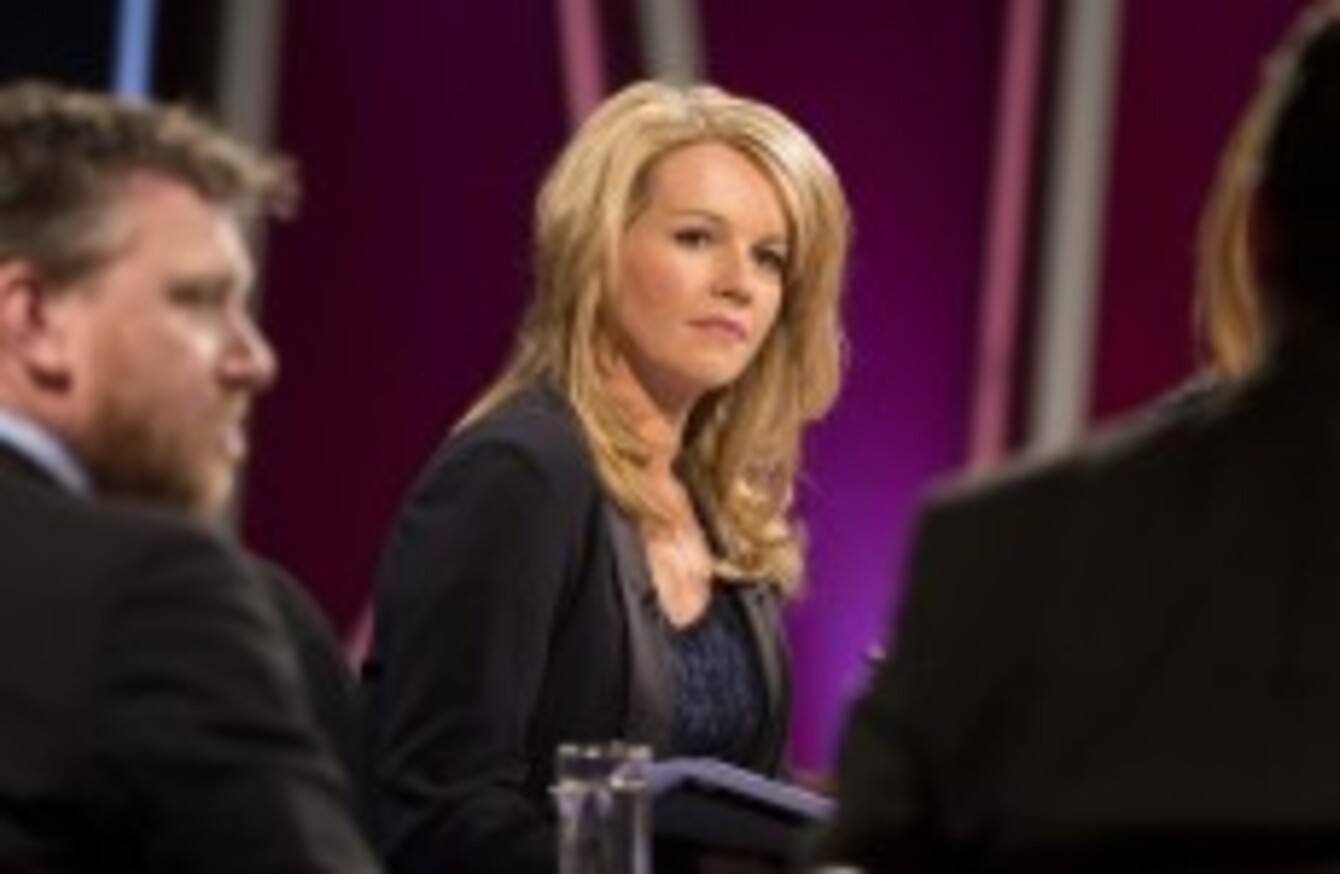 Image: Claire Byrne Live
Image: Claire Byrne Live
RTE'S NEW WEEKLY panel discussion programme, Claire Byrne Live, got off to a strong start last night with over a quarter of a million viewers tuning in for the full hour.
The programme attracted a 26.1% audience share, meaning that over a quarter of the available viewership turned over to see the Prime Time anchor take the plunge at 10.35pm.
The first episode could scarcely have been more topical with a combination of a chat with Colin Farrell (albeit by satellite link) and a same-sex marriage referendum debate proving a winning draw.
Farrell's brother Eamon is gay which lent his opinions on the matter even greater weight as he spoke passionately in favour of May's referendum.
Source: Claire Byrne Live
The referendum discussion which followed saw at least 568,000 people tune in at some stage during the debate. The programme is also currently the most watched episode on RTÉ Player.
The presenter, herself, was happy with the performance.
Byrne said: "The team and I have had a hugely positive reaction to the new show which is great.
It's just the beginning, we have very strong stories and discussions to follow in upcoming programmes so we hope people continue to watch and engage with us.
As might be expected, Twitter had plenty to say regarding the debate and #cblive was trending for the duration.
Overall reaction to both the show and Byrne's presenting style was fairly positive
Some reaction was a little more negative – about the questions, the set and the format.
While some found the noise-levels a bit harder to cope with…
You can't please everyone Claire, but an A for effort though.