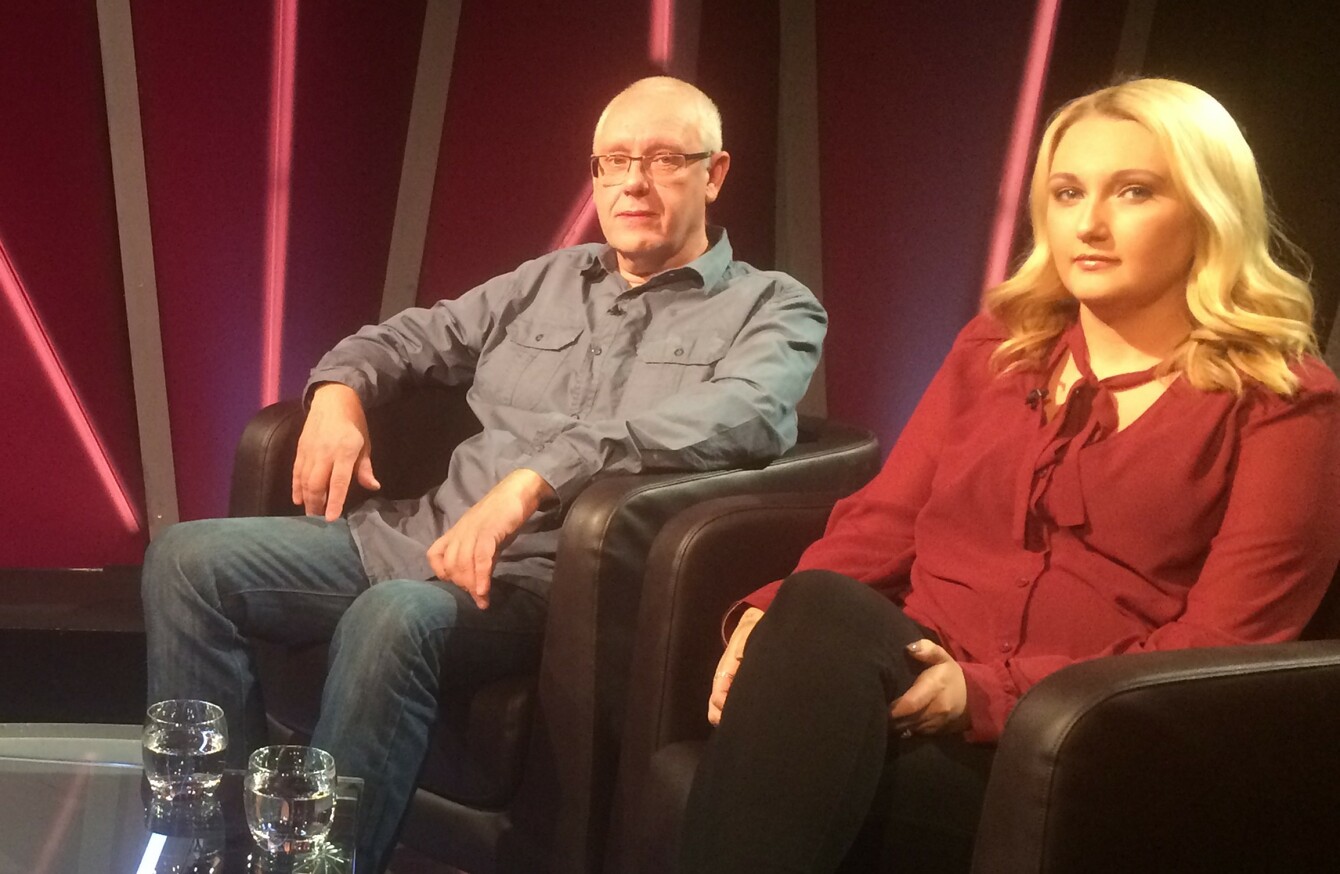 THE FAMILY OF Sonia Blount, who was murdered in 2014 by her ex-boyfriend, have described the day she went missing and their search for her until they heard a body was found.
Speaking on RTÉ Claire Byrne Live, Sonia's sister Claire Reddin said she hadn't introduced them to Eric Locke and that the relationship wasn't serious.
"None of us had met him. If it was in any way serious we would have met him. There was nothing."
Reddin said she also didn't hear her sister speak about Shane Cully – the man Locke posed as using a fake online profile in order to get to Sonia.
Describing the day her sister went missing, Reddin said she was alerted when her sister didn't call her son's nanny because she always rang first thing in the morning to see how he was.
Claire then decided to go to her mother's house and while she was in the car she learned a body had been found.
And I was in the car and my younger brother was with me and he was on his phone. And he said, 'Look, a body has been found'.
'My heart dropped'
Sonia's father, Chris Blount, drove down to the hotel. Speaking to Byrne, he said:
I saw her car there. I couldn't tell you the registration of her car, but I knew it was her car. My heart just dropped. I knew.
"When I went up and I seen the police man there, standing over the car, and I told him I was looking for my daughter, I was concerned.
And I described my daughter and he just said, I think you better come with me.
"And he brought me to the hotel and he said we can be nearly certain it's your daughter. And I wanted to see her but they wouldn't let me see her."
Claire Reddin said she heard the name Shane Cully for the first time after Sonia had been found in the Plaza hotel.
"Someone from work rang and said she was meeting someone called Shane Cully. So I rang the guards and said this is who she's supposed to have been meeting. And I think at this stage they already had Eric Locke in custody. It actually didn't dawn on me at first.
"I remember sitting and saying to my friend, She wouldn't have went to meet Eric, she was going to meet some fella called Shane. And my friend said to me then, maybe it was a catfish sort of a thing. And then it dawned on me. So then I went on and I seen that she just recently made friends with Shane Cully on Facebook."
'Now everybody knows'
When asked why Sonia would trust somebody enough to meet them in a hotel room when she'd never met them before. Reddin said:
We still just can't believe that she did that. It's not like her. It's not like her. The only thing is around that time she was lonely. She'd gone through the breakup with her child's father, and she had all the stuff with Eric, and it was near Valentine's Day. The only thing I can think of is she was lonely. We still can't understand why she would… it was so out of character.
Speaking about how the family are coping now, Claire Reddin said, "Because it's three years later it's like she's died all over again… because of the trial and the sentencing."
She added that Sonia's son Jake has lost his privacy.
The attention. Jake – he's six now, he has no privacy, his privacy is gone. Like when he was going to school, people didn't know. A lot of people didn't know that I wasn't his Mammy. And now everybody knows.
"We're just a normal family, she was just a normal girl. You never dream that something like this would ever happen in your family."