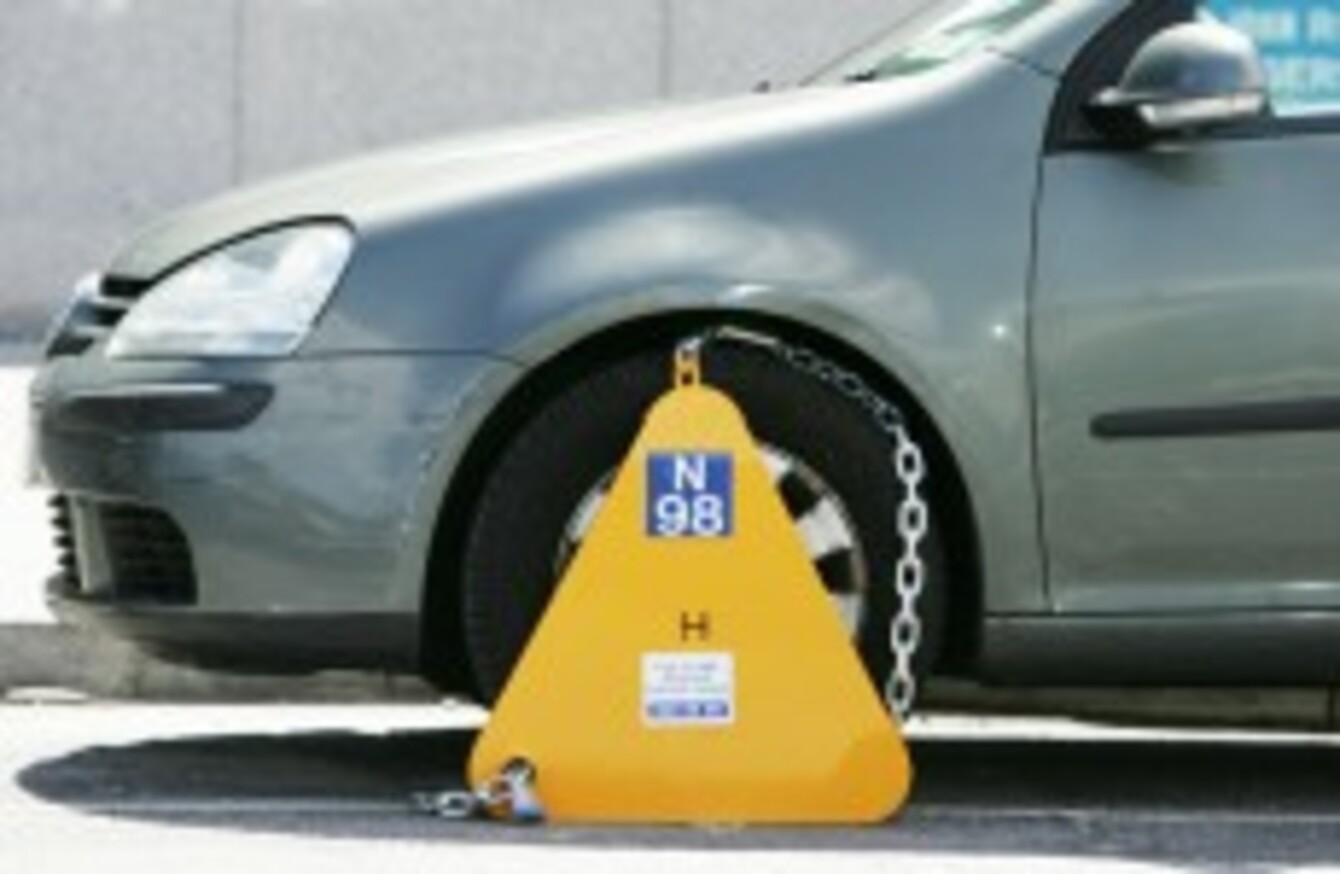 Image: Photocall Ireland
Image: Photocall Ireland
ANGRY ROAD USERS in Dublin made more than 1,500 complaints against clampers in Dublin in the first half of this year and some 27,000 vehicles in total were clamped across the city.
According to figures obtained by TheJournal.ie under the Freedom of Information Act, there were more than 27,000 vehicles clamped in the country's capital city. This means the council raked in almost €214,000 in clamping fees in the first six months of 2014 alone. Drivers paid more than €4.3 million in clamping fees last year.
The council said "it can be taken that any appeal against an immobilisation contains some element of a complaint", adding that there were 1,589 appeals in the first six months of this year.
Of these, 212 stage 1 appeals were upheld and 21 stage 2 appeals were upheld. There were also 31 incorrect enforcements, which the council said related mainly to technical errors where the wrong vehicle registration number of incorrect offence was listed on a clamping notice.
We also asked about complaints in two other largely populated Irish cities and were told that between March and August this year, one complaint was made against a Limerick traffic warden.
It was investigated and the complainant met with a council official but it was found that the complaint was not substantiated. The council said the complaint "accepted that the traffic warden was doing his job correctly at the time". During that same period, there were also 55 parking tickets issued incorrectly.
There were no complaints against wardens in Cork City in the first six months of 2014, though 134 parking tickets were incorrectly issued.
In Dublin, the council also said there were three attacks against enforcement staff for the period. However it said "the nature of injuries cannot be released at is may prejudice prosecutions or legal proceedings which may ensue". There were no attacks on traffic wardens in either Limerick or Cork.