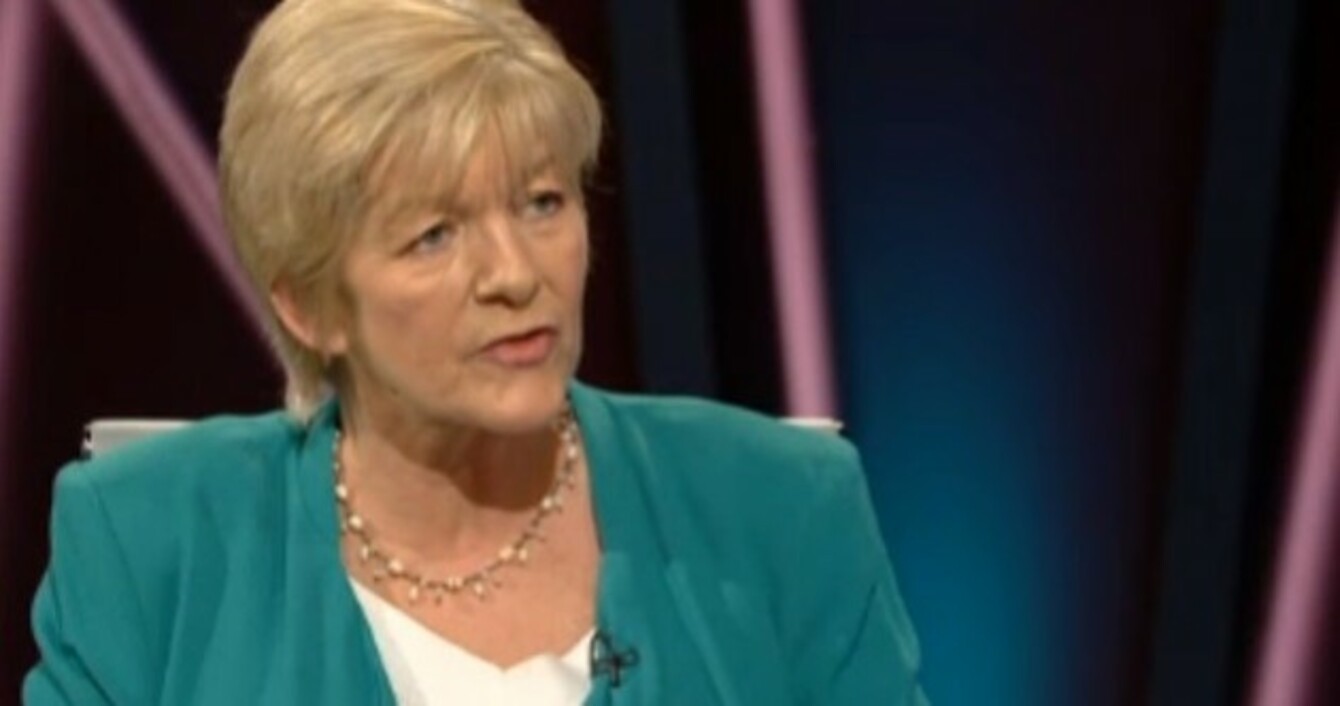 Image: RTÉ/Screengrab
Image: RTÉ/Screengrab
Updated 12.14pm 
A JUNIOR MINISTER has admitted that some Labour TDs, including himself, may miss today's Dáil vote on Clare Daly's fatal foetal abnormality bill.
Kevin Humphreys, the junior social protection minister, told Morning Ireland that it may not be because of the particular vote but because "a Dáil deputy's schedule is a very busy schedule".
His comments come as party colleague, Anne Ferris, prepares to oppose her party and vote for Daly's bill. The vote is due to take place in the Dáil at 5pm. The government is opposing the bill on the advice of the Attorney General that it is unconstitutional.
"First of all it's a Tuesday, many people have the different things to do, and different commitments. I myself may not be in the chamber because I'm taking legislation through the Seanad today," Humphreys explained.
"So there may be people missing. It may not be because they're particularly missing to avoid the vote."
He added: "I would say the maximum number of Labour TDs that are there, are present, will be in the house and will vote with the party.
Humphreys said that he was surprised by party colleague Ferris's decision to defy the party whip and support the bill but said the advice was that it was unconstitutional.
However, he added: "In principle, what Clare Daly has said, I agree with it.
"It's not really the right thing to do to put a woman on a place to go over and have an abortion when the foetus isn't viable, is not going to survive and make her go through that nine months. A woman in that position should have a choice."
The Dublin South-East TD also appeared to agree that the Attorney General's advice to government on this issue should be published and said that the wider issue was the need to repeal the 8th Amendment.
Speaking on his way into cabinet this morning, Public Expenditure Minister Brendan Howlin said Labour had a long record of campaigning on issues surrounding abortion law, but that the bill being proposed would be "cruel".
"We want to give real redress to these people, real solutions to these people, not enact legislation that constitutionally is infirm and therefore will have no effect for them. That, I believe, would be cruel."
Elsewhere, while Sinn Féin plans to abstain on tonight's vote, Fianna Fáil will allow free vote.
The party's health spokesperson Billy Kelleher plans to vote for Daly's bill while its children's spokesperson Robert Troy said he remained undecided.
"I believe the idea of a free vote would allow this parliament to mature and have a very open debate on this issue, that it wouldn't come down hard and fast on party lines," Kelleher said.
Speaking outside Leinster House today, Kelleher called on the government parties to allow a free vote among their TDs, arguing the constitutionality of the bill can only be tested by the Supreme Court.
The Cork North-Central TD added: "I don't see why the parliament is always obliged to take the Attorney General's advice. The government is, but the Dáil certainly isn't."
Ferris to lose Labour whip
Last night, Anne Ferris confirmed her intentions in an interview on RTÉ's Claire Byrne Live last night, saying: "It is a matter of principle for me."
The Wicklow TD will automatically forfeit the Labour whip with her vote against the government, the party's chief whip Emmet Stagg confirmed to TheJournal.ie last night.
Speaking to RTÉ, Ferris said she was willing to accept the consequences of her decision if it results in her being expelled from the Labour Party.
The bill is above politics.
Ferris said that she has been campaigning for this all her adult life.
"I am pro-choice and I make no apologies for it."
She clarified that the vote today will not enact legislation, but is merely allowing it to go on to Committee Stage, where the bill will be gone through line-by-line by legal experts.
Ferris said that Tánaiste Joan Burton had not been in contact with her about her decision or the impending vote.
Unease
There is growing unease among backbenchers at the prospect of the government again opposing a bill from the United Left TD that was debated in the Dáil last Friday.
Labour will hold a special briefing on the legal advice from the Attorney General in a bid to convince uneasy TDs of the reasons why it must be opposed.
This is set to take place at 3.30pm today before a Dáil vote sometime after 5pm.
The bill would provide for two suitably qualified medical professionals (an obstetrician and a perinatologist) to jointly certify in good faith that the foetus in question is suffering from a fatal foetal abnormality.
#Open journalism No news is bad news Support The Journal

Your contributions will help us continue to deliver the stories that are important to you

Support us now
Proponents of it have argued it does not confer any new rights in relation to abortion, merely clarifies existing rights and, they argue, it is constitutional.
However, speaking for the government last Friday, Health Minister Leo Varadkar said the bill was flawed legislation and would require a referendum which the government has no mandate to do.
Backbench worries
Labour's official party policy is to seek the repeal of the 8th Amendment which provides the mother and unborn child with an equal right to life. But the party argues it currently has no mandate for a referendum and would seek one after the next election.
Just one Labour TD, Joanna Tuffy, spoke on the bill last Friday, saying she believed it was unconstitutional.
Other TDssaid to be particularly uneasy about opposing Daly's legislation are Ciara Conway and Michael McNamara. Several Labour TDs contacted by TheJournal.ie yesterday did not return comment.
It's thought that several could fail to show up for today's vote as happened last December when 13 Labour deputies failed to show for a vote on a bill that would have provided for a referendum to repeal the 8th Amendment.
Dublin Mid-West deputy Robert Dowds said the issue could not be tackled until the 8th Amendment is repealed, and added: "That won't be until after the next general election."
Free vote calls
There have been calls on the Labour leadership to allow its TDs a free vote on the legislation.
However, this could prove problematic as a whip was applied to Fine Gael TDs during the debate on the Protection of Life during Pregnancy Bill in 2013 and several members of the senior coalition partner were expelled for opposing the government.
Speaking to LMFM yesterday morning Meath East TD Dominic Hannigan said that he didn't know why the AG's advice was that the bill is unconstitutional.
"I want to hear what the legal expert says before I make up my mind," he said.
He said that many within the party would "love to support Clare's bill" and added that the "time has come for legislation on this".
- additional reporting Christina Finn and Daragh Brophy
First published 10.22am on Monday, 09 February 2015