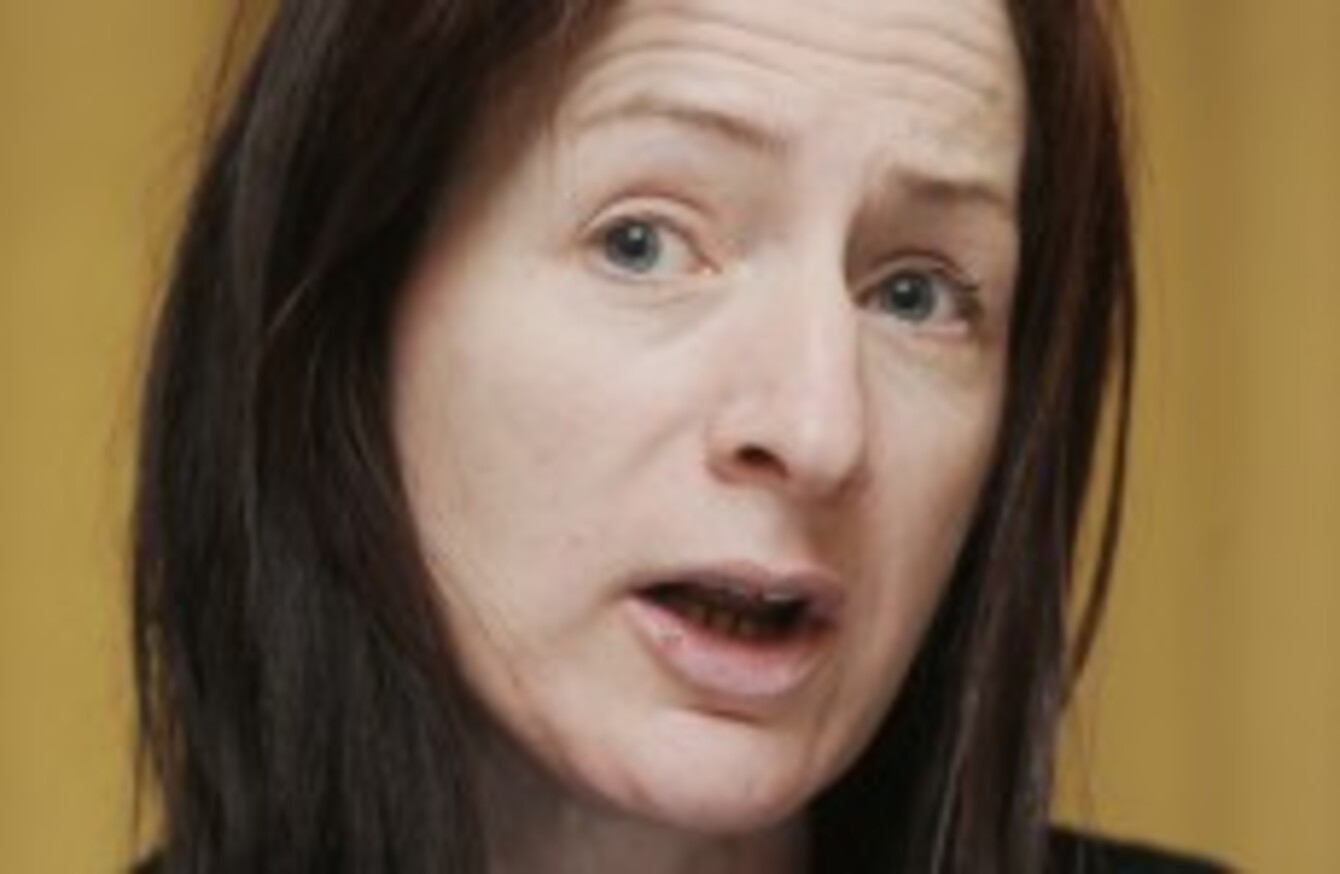 Clare Daly
Image: Laura Hutton via Photocall
Clare Daly
Image: Laura Hutton via Photocall
THE AUTHOR AND former presidential speechwriter Peggy Noonan once said: "A speech is poetry: cadence, rhythm, imagery, sweep! A speech reminds us that words, like children, have the power to make dance the dullest beanbag of a heart."
One can not underestimate the power of a good speech or the effectiveness of a speech's key line.
With that in mind, over the course of the summer TheJournal.ie is asking some of the most prominent figures in Irish society from politicians to sports stars to nominate their favourite speech of all time and tell us why they like it so much.
Today: Socialist Party TD for Dublin North Clare Daly. She writes:
Larkin's speech outside the gates of Mountjoy before beginning a sentence during the lock-out in 1913 stands out for me because of its total contrast with the approach of modern trade union leaders.

The call to continued action and defence of the class struggle, the goal of a better future for all, the spirit of self-sacrifice and the absolute resolve to ensure that workers only trust their own and don't allow themselves to be sold out.

After seven years of struggle, his aspirations and concerns are for the movement generally and workers individually, a call of encouragement and hope.
Jim Larkin, Irish Trade Union leader. (Photo via YouTube/ogiepanther)
James Larkin (Big Jim) was a major figure in the Irish labour movement. Born in England to Irish parents, he is best known for his role in the 1913 Dublin Lockout and for being a profound orator that captured the crowds. On 28 October 1913, Larkin was tried and sentenced to seven months' imprisonment for using seditious language. From the gates of Mountjoy Prison Larkin made this speech:
At the entrance to Mountjoy Gaol I desire to address a few words of encouragement and hope to you. We have now been associated together for the past seven years. Throughout that period of time we were in a chronic state of sturm-und-drang, always and ever advancing from position to position. Attacks on us have been made in front and flank and we have always proved unconquerable. The fort is as impregnable to-day as in the past days when we hoisted the flag.

This great fight of ours is not simply a question of shorter hours or better wages. It is a great fight for human liberty of action, liberty to live as human beings should live, exercising their God-given faculties and powers over nature; always aiming to reach out for a higher betterment and development, trying to achieve in our own time the dreams of great thinkers and poets of this nation – not as some do, working for their own individual betterment and aggrandisement.

It has always been in our mind the building up of this nation not that we ourselves might enjoy the fulfilment of our own work, but that those who come after us may enter into the promised land. This work requires the right not only to combine, but to use that combination for our own economic and industrial emancipation.

Now, I will be away from you in the body, but I will be with you in spirit. I have faith that those men who are honoured by being left to bear the standard will get your heartiest, honest and sustained support, that there will be no compromise. Trust no one but yourselves; have faith in the men you have elected and will elect; they must be the men who will decide what settlement shall be arrived at in our present conflict.

Without wishing to cast any reflection upon our friends across the Channel, this fight must be settled by the men here at home in our own Union. Without in any way disparaging any order or section of the organised working-class, we of the Irish Transport and General Workers' Union cannot only claim but can make good our claim of being the pioneers in this grand class war.

History speaks in no uncertain way; it tells us that thew pioneers must suffer, but suffering brings satisfaction and to us who have been pioneers, we must during the period of this class struggle which we have entered into depend upon loyalty, the faithfulness and the determination of what is known industrially as the unskilled workers. Sometimes compelled to retreat, we have come back again into battle with renewed strength and courage.

Men such as Daly Partridge, McKeown and Connolly – any of these may be liberty. These and these only must allow and authorise to act for you. There will  be an attempt to seduce you from your allegiance, but no one can mislead truth. Everyone hopes such deeps and just cause as that in which you and I are engaged must win out. Don't forget the RED HAND that struck terror in the hearts of the sweaters and slum property owners, the publicans and all who may be out to destroy life.

We live to give life, hope and joy. And now for the sake of your children and children's children, be true to yourselves; and, moreover, may you by the stress of the attack of this struggle learn anew; stand by the Union and live out the motto of your Union – 'Each for All, and All for Each.' I enjoin, even to the humblest and I so convey to all good luck till the prison gates are open.
#Open journalism No news is bad news Support The Journal

Your contributions will help us continue to deliver the stories that are important to you

Support us now