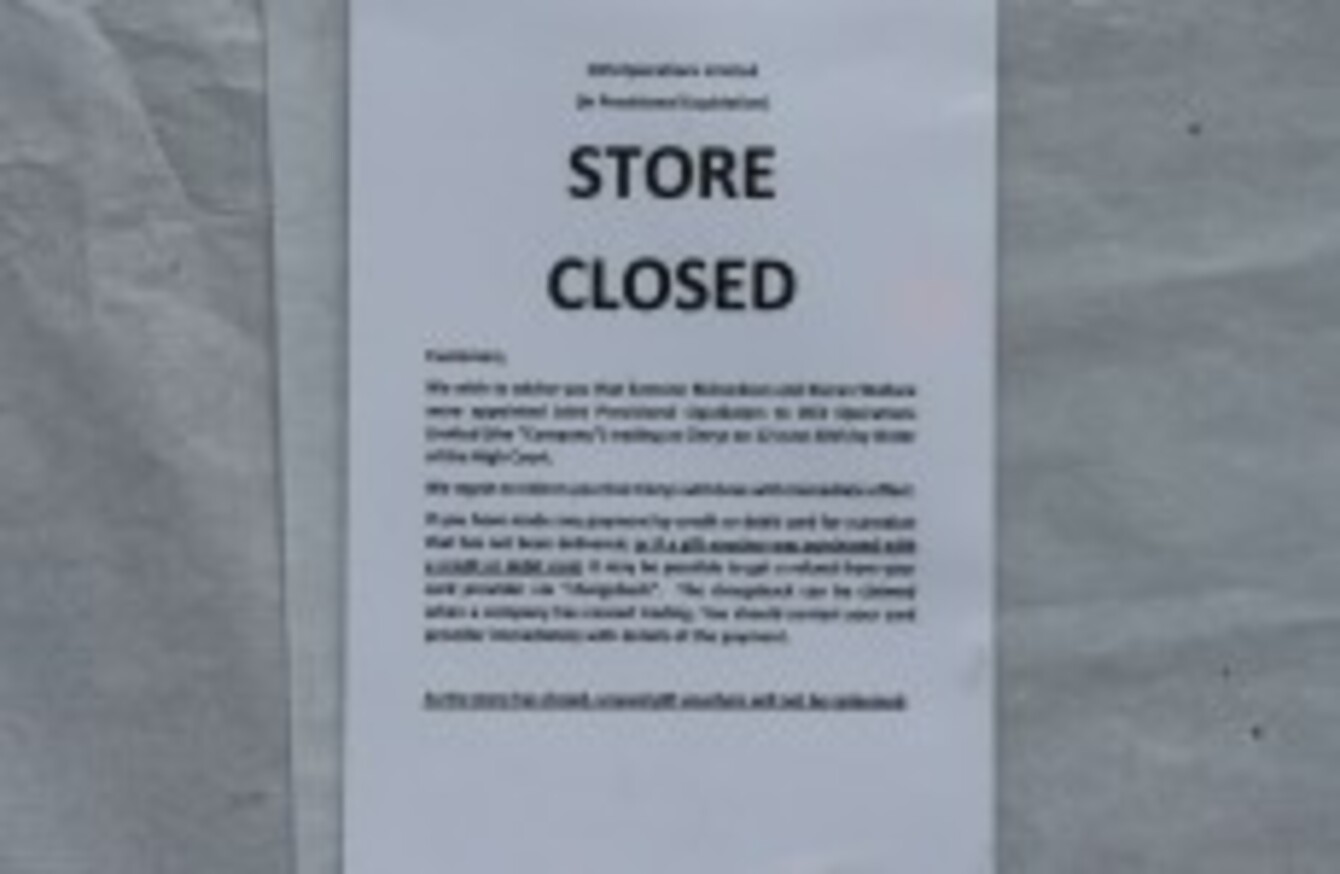 Image: Niall Carson/PA Wire
Image: Niall Carson/PA Wire
TWO BIDDERS FOR iconic department store Clerys would have kept the business trading but were outgunned by a company with no plans of running it as a going concern, it has been claimed.
One of the potential buyers, former Clerys chairman Eoin McGettigan, reportedly offered to pay US investment firm Gordon Brothers €20 million for the business and planned to keep the store's doors open.
But McGettigan told the Sunday Business Post the premium put on the loss-making department store meant anyone who wanted to maintain Clerys as a retailer was effectively eliminated from the running.
Another potential buyer, Belfast developer Paddy McKillen's Clarendon Properties, planned to turn Clerys into a luxury outlet in the vein of New York's upscale Bloomingdale's chain, the Irish Independent said.
It was claimed the unsuccessful bidders wanted to keep Clerys staff and branding in place, but they were also trumped with the bigger cash offer.
The store was closed without warning less than two weeks ago after Natrium, a joint venture between Deirdre Foley's D2 Private and funds controlled by London-based Cheyne Capital Management, bought it from Gordon Brothers for €29 million. The move cost about 460 workers their jobs.
Yesterday Communications Minister Alex White told RTÉ's The Week in Politics the government could look at changing laws to stop situations like Clerys' shock closure being repeated.
If there is a way we can amend company law we will do that, but there is no law we can introduce in the Dáil next week to eradicate capitalism," he said.
From Gordon Brothers to Natrium
Gordon Brothers bought Clerys in 2012 after the company was put into receivership. Its assets were then split into two companies – one of which owned the valuable O'Connell St property, the other taking care of the store's day-to-day operations.
It was the second of those firms, which lost €2 million in the 12 months to February 2014, that was immediately put into liquidation after the sale.
Meanwhile, the property business, which leased the Clerys store to the operations company, turned a profit of nearly €5 million for the same period and remains trading.
It has been claimed Gordon Brothers sealed the 2012 deal for only €2 million in cash after the Bank of Ireland wrote off €10 million in Clerys debts and handed out the same amount in loans to the investment company to kickstart the business.
Natrium finally broke its silence on Friday to say it would create a "minimum" 1,700 jobs turning Clerys into a "major new mixed-used destination".