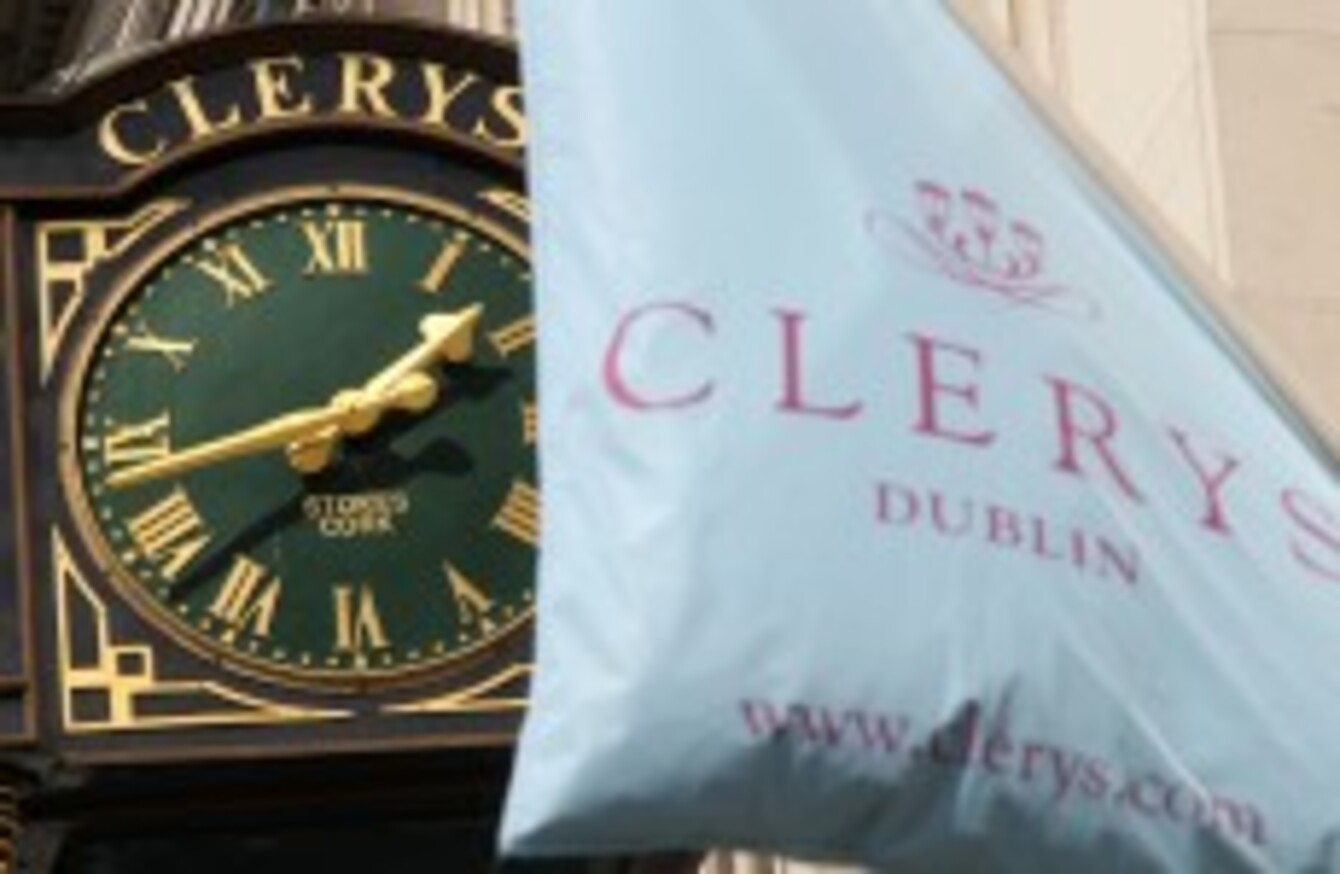 Image: Sam Boal/Photocall Ireland
Image: Sam Boal/Photocall Ireland
THE DIRECTOR OF Operations at iconic Dublin department store Clerys has said that the capital's main thoroughfare is a cold and dangerous environment.
Speaking to the Dail committee on jobs, Bob Parker said:
"O'Connell Street is a very cold environment. I don't see a café culture. I don't see a reason for tourists to come to the area to stop and take in the history, the beautiful architecture and then decide with their own feet who's going to get their tourist euro."
The department store has had a presence on Dublin's main street since the mid-nineteenth century, interrupted only briefly after the original building that housed it was destroyed during the 1916 rising.
Parker said that, despite several recent policing initiatives to tackle drug use and anti-social behaviour in the area, many people still feel unsafe around Clerys.
"One out of three don't find it safe in daylight hours, and two out of three at dusk or nighttime."
He referred to a recent incident in which two tourists were hospitalised after an assault under Clerys Clock last week.
Fianna Fail deputy Dara Calleary echoed his sentiments, saying:
You're right about O'Connell Street not being a nice place to go…there's just something cold about it.
Value, not rates blamed
Parker was speaking to the Jobs, Enterprise and Innovation committee on measures to support business growth and job creation.
Both Parker and Brown Thomas director Stephen Sealey argued for a reduction in commercial rates for smaller independent businesses, but said that they were happy to continue paying their own rates at their current levels.
Sealey told the committee that he would like "better service for the rates I pay, but not a reduction".
He said that the luxury retailer spend €26,000 per year powerhosing the pavement outside the shop, in addition to the work the council does on the surface.
He said he would be happier paying the rates if he felt he got a "clean, safe, attractive city centre" in return.
Parker agreed, saying: "We're not looking for a rate reduction, but for value for money."
Pressure
Sinn Fein deputy Peadar Toibin said that under funding of local authorities had pushed county and town councils to raise money from business rates and car-parking charges, which had "killed the goose that lays the golden egg" by forcing shoppers out of town.
Toibin suggested that tying rate levels to profitability could help particularly struggling retailers.
Director of Retail Ireland Stephen Lynam said that Ireland had shipped the biggest retail losses during the recession out of all EU countries.
He said that rates hikes meant retailers were "squeezed in terms of their own costs while their consumer base had less money".
A rates holiday, especially for a retailer who had taken over a vacant premises, would help inject more life into the main streets of Ireland's town centres, Lynam said.