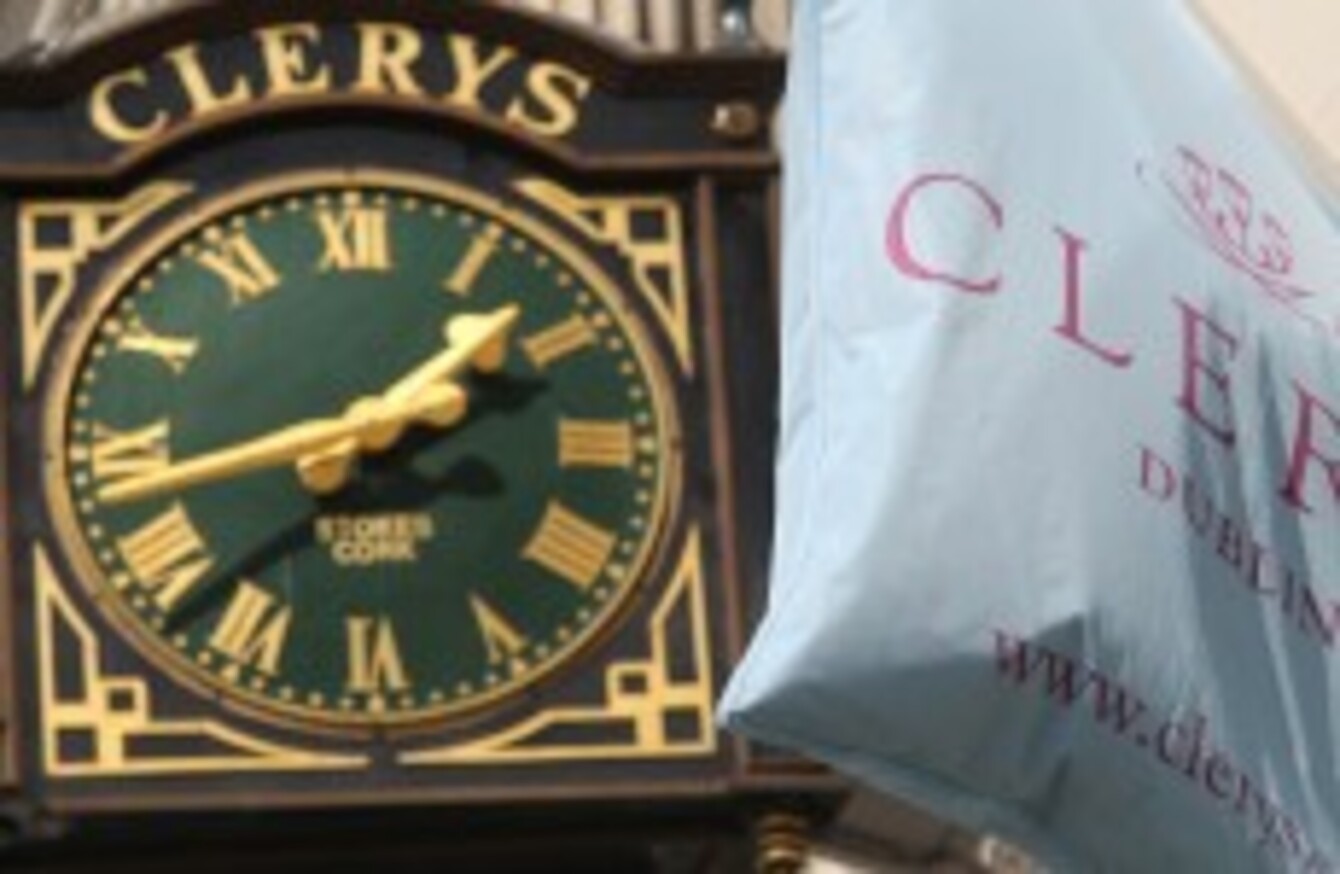 Image: Sam Boal/Photocall Ireland
Image: Sam Boal/Photocall Ireland
FOR MANY DUBLINERS, it's not Christmas without a trip to Clerys for some present shopping – or meeting under the clock.
Today will see the iconic building reopening its doors to the public after it was closed due to weather damage in July. The opening couldn't come at a better time, as it's just over a month to Christmas (sorry if that comes as a surprise…).
The managing director of the company, Dominic Prendergast, said that the 160-year-old retail emporium has been "restored to its former glory".
The flood damage earlier this year was a devastating blow to our thousands of loyal customers, suppliers and co-workers and we would like to take this opportunity to thank them most sincerely for their patience and support during the past four months.
He said that Clerys is embarking upon "a new and exciting era" for its customers. In restoring the listed building – which was designed in 1853 – the commercial director of Clerys, Simon Smith and Brian Jennings of Jennings Design Studio worked to "create and develop a sensational vision for the complete re-development of the flood-damaged store".
Architecture and Dublin history fans will be interested to hear that they took inspiration from the original design features in the neo-classical building, and exposed ceiling cornicing and balustrades, while revealing its original columns and windows.
Inside, shoppers will be able to choose from new collections and eat at a new bakery and deli. As for the Winter Wonderland? That can be found on the ground floor until Christmas Eve.
It is understood that all staff who were laid off in July will come back to work in the shop, while a number have already returned for 'various projects'.
Do you have any memories about Clerys and Christmas? Share them in the comments below.