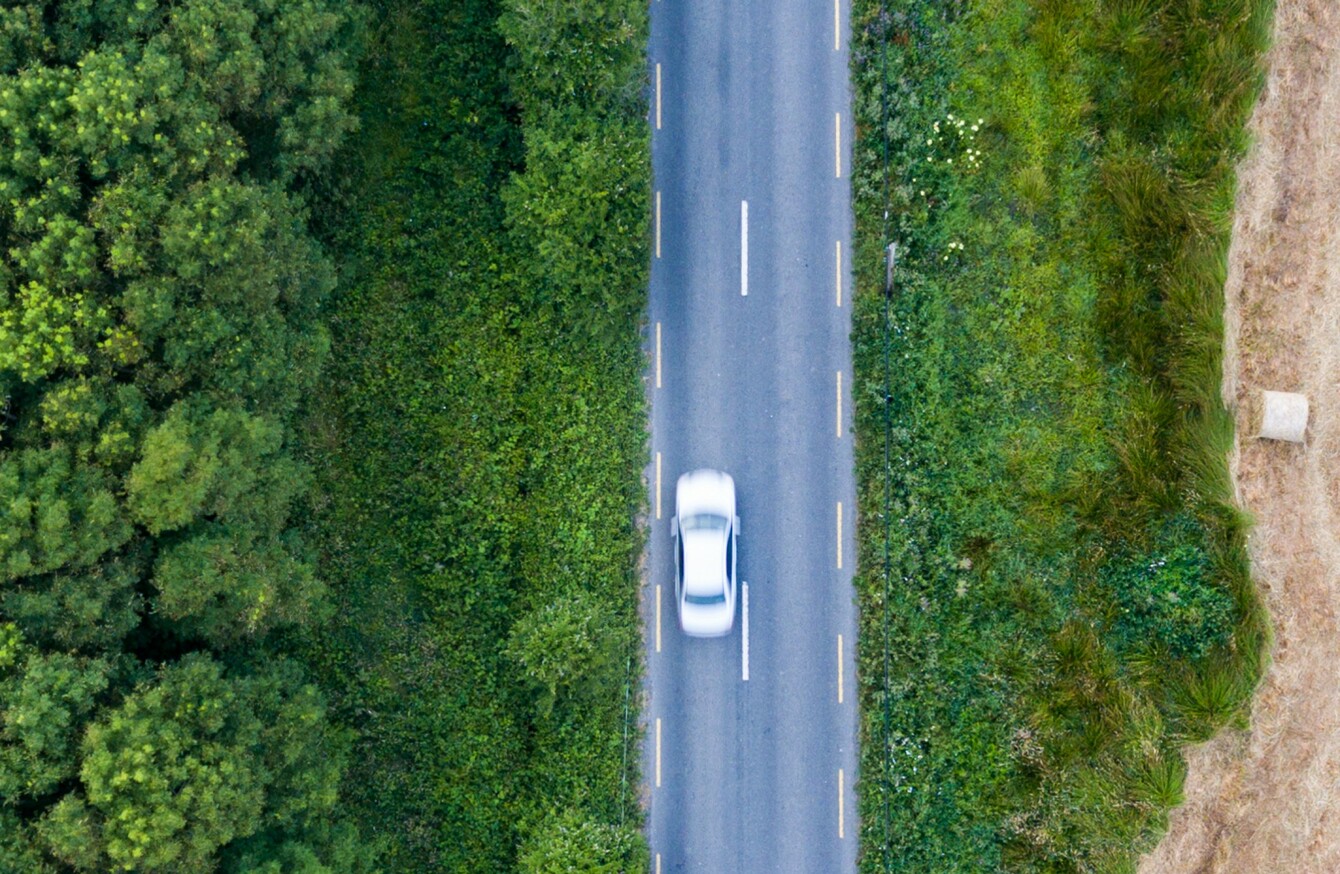 Image: Shutterstock
Image: Shutterstock
THE LAST YEAR brought a seismic shift in how we buy our cars as the traditional physical deal-sealing handshake went digital.
Meanwhile, the dominant diesel car continued its slow decline, as hybrid and electric cars grew in popularity and SUVs continued their rise.
These are among the trends brought to light by the DoneDeal Motor Report (pdf), which was released today. Here we take a look at some of the standout findings.
1. We're shopping online for everything at the moment… including cars
Tesla's Model 3 was Ireland's best selling electric car in 2020, with 724 sold. Elon Musk's firm has been selling its cars primarily online for a number of years. It doesn't have or want independent dealers but instead owns its retail network outright. Teslas can be bought like mobile phones, with online purchasing and delivery. If you like, you need never see a salesperson in the flesh.
In Ireland the local car dealer and their relationship with customers has been the rock on which car sales have been carried out – but 2020 shook that method to the core. Lockdowns forced all car dealerships to close their showrooms, with the loss of that valued face to face interaction. If dealers wanted to meet customers they had to do it online or over the phone. Online selling tools like web based virtual showrooms, video calls and video walk-arounds were always coming but 2020 accelerated their need and implementation. Buyers can select a car, specify options, pay for it and get it delivered to their home without ever setting foot in a glass palace.
Finance approval went online too, and click-and-collect purchasing was adopted. Those dealerships who embraced new methods did reasonably well in 2020. Out of lockdown periods, dealers worked hard to make showrooms as COVID safe as possible. Innovations like facilitating buyers to take solo test drives helped keep sales ticking over. Even now in January 2021's lockdown, new cars are being delivered to people's homes (under government guidelines). According to DoneDeal, 90 per cent of car purchase journeys now begin online – that's up from 81 per cent in 2019. 
2. New car sales dropped – but second-hand values actually increased as everyday life changed
The pandemic, Brexit worries, and a global economic downturn combined to dramatically suppress new car sales. A drop of 25 per cent year on year resulted in a recession level figure of 88,324. In a good year it should be 160,000.
But if 2020 delivered the perfect storm, why did the motor industry not collapse entirely? The prime reason is that demand for personal transport will always be there. Cars wear out and become uneconomic to run, and buyers' requirements change with upsizing and downsizing happening all the time. Covid also pushed many people off crowded public transport and into the relative safety of cars.
Lockdowns, the virtual collapse of international travel, creche closures and the pandemic payment also meant that a considerable amount of household cash could be used in other ways. So when the decorating was done there was money for a car deposit that might not have been there. DoneDeal's report confirmed 2020 as a good year for 'used' car sales. Second-hand values actually increased by 1.5 per cent over the year.
Brexit uncertainty, the demonisation of diesel and the new NoX tax all contributed to shift buyers away from UK imports, and towards native stock. The previous year in 2019 Ireland saw the largest ever number of used imports registered – 113,926. 2020 saw that figure drop to 79,969, and in 2021 it will decline even further now that full-fat Brexit has happened.
3. Electric and hybrid cars are on the rise… slowly
Despite all the talk and hype about electric cars, Ireland's new car buyers are embracing zero-tailpipe-emission motoring only slowly. Diesel remains the biggest fuel source powering cars in Ireland.
Petrol is next followed by hybrid – although as nearly all hybrids are petrol/electric, the fuel itself is more popular than diesel for private cars. (The Toyota Corolla was Ireland's best-selling hybrid in 2020, with 3,736 registered.) The anomaly whereby company and fleet car owners can claim VAT back on diesel – but not on petrol – means hybrid numbers are still relatively low next to diesel. 
However, according to DoneDeal, of consumers thinking of buying a car valued at over €10,000, upwards of 70% intend to buy a hybrid or electric vehicle. This is a clear indication that the green message is getting through. One in two buyers today say they would consider a hybrid or electric car – in 2019 that figure was one in four. Motoring times are certainly changing.
To read the full DoneDeal Motor Report, click here. 
DoneDeal hosts the widest selection of cars for sale in Ireland, with 72,000 on sale today. The vast majority of those, 51,000, are from over 1,000 trusted local car dealerships that offer certainty in your purchase through warranties and history checks. To check out DoneDeal's range of cars from all of Ireland's trusted car dealerships, see here.