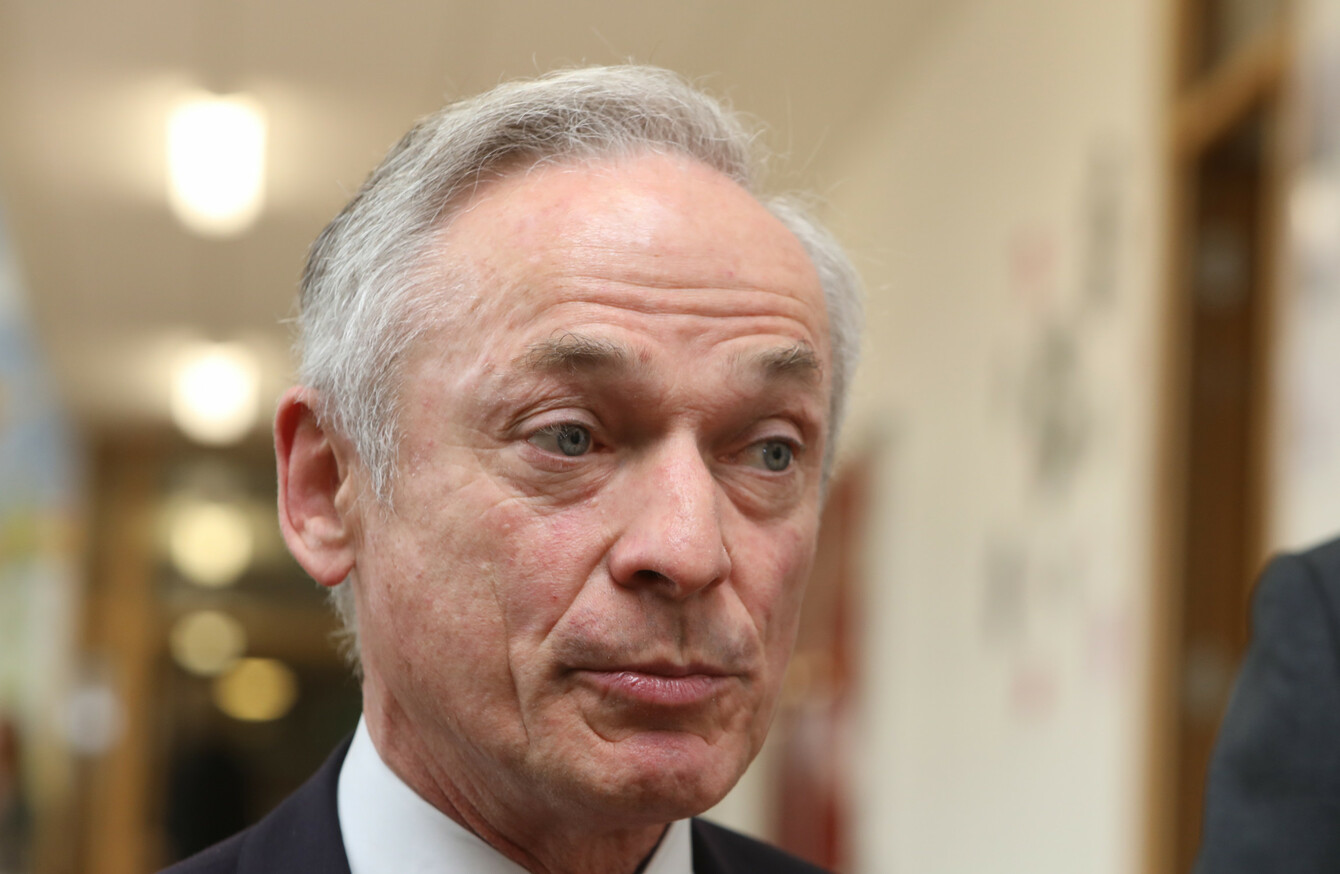 Richard Bruton will bring proposals to Cabinet on Tuesday.
Image: Leah Farrell/Rollingnews.ie
Richard Bruton will bring proposals to Cabinet on Tuesday.
Image: Leah Farrell/Rollingnews.ie
MINISTER RICHARD BRUTON is to seek Cabinet approval for an all-government plan to respond to climate change, with Ireland already far behind on its commitments to tackle the problem.
Admitting that the country is "far off course" and "way off target", the climate action minister said a "huge step up" from government is required if Ireland is to play its part in cutting emissions.
Currently, Ireland is on track to miss its 2020, 2030 and 2050 targets on its climate change targets and, in a scathing annual report from State watchdog  – Climate Change Advisory Council – we are now in an "even worse position" than last year as greenhouse gas emissions increased again.
In this context, Minister Bruton told reporters at the Fine Gael Ard Fheis that the government must take action now and claimed that Ireland's inability to meet its targets has happened alongside the improvement in the economy. 
"What happened was simply the collapse of employment and the collapse of economic activity meant we were on target," he said. "What has become clear since recovery has taken hold is that the trajectory we're on is not one where we'll meet our climate targets.
If we fail to adapt now, we will see a widening gap. 
He will go to Cabinet on Tuesday to seek approval for an all-government plan to be drawn up in the coming months. 
"We are going to hit the ground running and seek to develop the policy responses that are needed," he said. Fine Gael is seeking a cross-party consensus on the plans.
The minister said that everyone will need to be conscious of what they're doing to influence their own emissions – in terms of the way they heat their home, or what mode of transport they use. 
He said: "Let's be honest. This can't be solved by government alone. A lot of it will be behavioural change. Buying into different lifestyles. A much deeper change."
Bruton wants to soon set out a new trajectory for the action that will be taken – which may include provisions such as carbon tax hikes and regulations on businesses who fail on their energy efficiency rates.
The Dublin Bay North TD said that he'd taken action of his own in a conscious attempt to reduce emissions. 
"I have recently purchased an electric car – a plug-in hybrid. In everything we do, we have to be conscious of carbon," he said. 
With reporting from Christina Finn