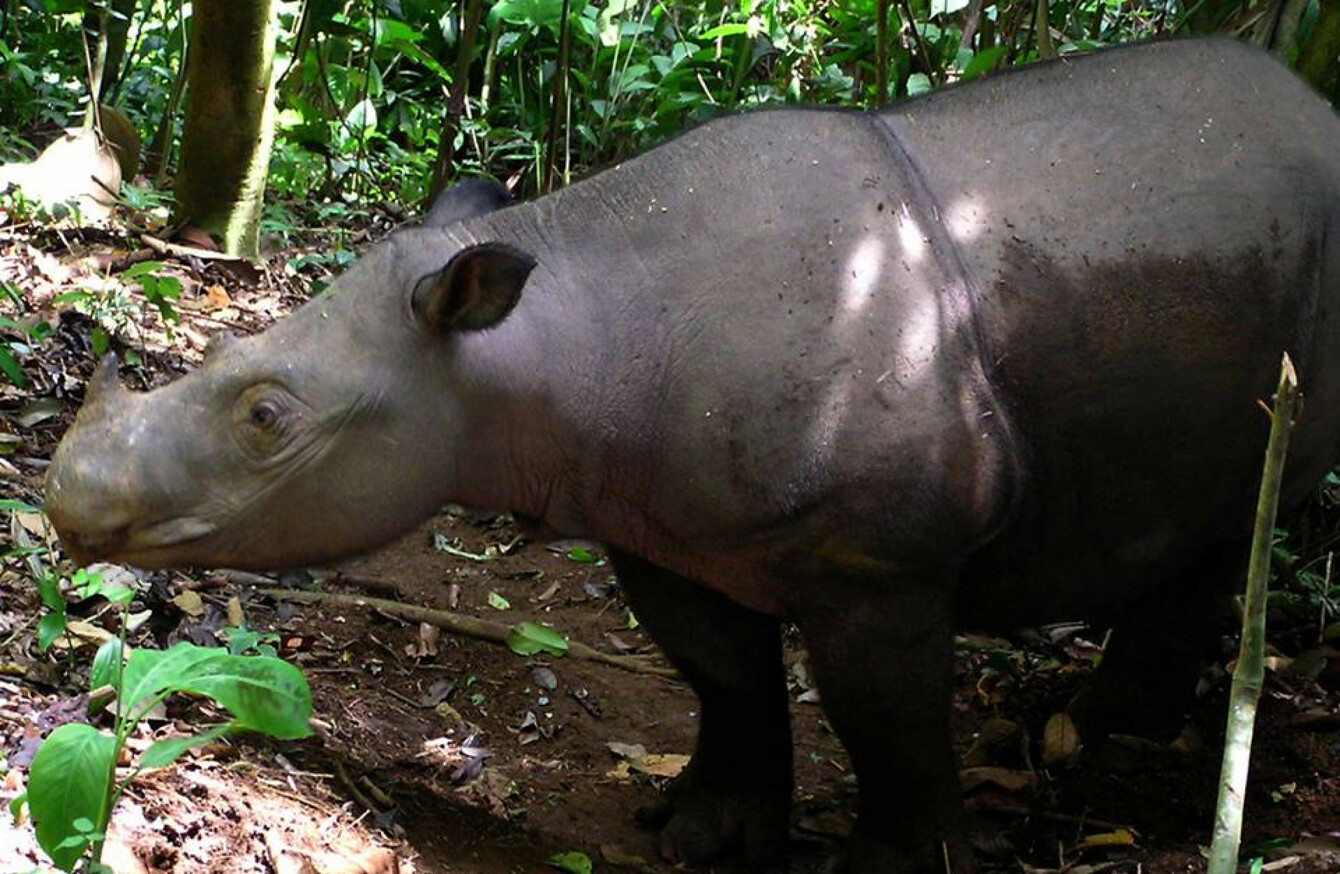 The WWF said there are less than 80 Sumatran Rhino left in the world.
Image: WWF/Facebook
The WWF said there are less than 80 Sumatran Rhino left in the world.
Image: WWF/Facebook
The WWF is warning we are pushing nature and all that sustains life on this planet to the brink. The World Wide Fund For Nature issues a report every two years, detailing the state of the environment and the urgent need for action on climate change. 
According to WWF the Living Planet Report released today, paints "a sobering picture of the impact of human activity on the world's wildlife, forests, oceans, rivers and climate, underlining the rapidly closing window for action and the urgent need for the global community to collectively rethink and redefine how we value, protect and restore nature".
The study has found that global populations of vertebrate species have, on average, declined in size by 60% in just over 40 years. This includes, African elephants and Sumatran tigers, as well as fish birds and other mammals. 
"Science is showing us the harsh reality our forests, oceans and rivers are enduring at our hands. Inch by inch and species by species, shrinking wildlife numbers and wild places are an indicator of the tremendous impact and pressure we are exerting on the planet, undermining the very living fabric that sustains us all: nature and biodiversity," said Marco Lambertini, Director General, WWF International.
The report is compiled by 59 authors from 26 different institutions around the world, and has found the biggest drivers of the decline in biodiversity are overexploitation and agriculture. 
It highlights "runaway human consumption" as severely "undermining nature's ability to power and sustain our lives, societies and economies".
20% of the Amazon has disappeared in just 50 years while the earth is estimated to have lost about half of its shallow water corals in the past 30 years.
According to the WWF nature provides services for humanity worth around US$125 trillion a year.
"Nature has been silently sustaining and powering our societies and economies for centuries, and continues to do so today. In return, the world has continued to take nature and its services for granted, failing to act against the accelerating loss of nature. It is time we realized that a healthy, sustainable future for all is only possible on a planet where nature thrives and forests, oceans and rivers are teeming with biodiversity and life," added Lambertini.
The organisation is demanding action from global leaders, in a bid to at least slow down the impact of human consumption on the environment:
Given the interconnectivity between the health of nature, the well-being of people and the future of our planet, WWF urges the global community to unite for a global deal for nature and people to reverse the trend of biodiversity loss.