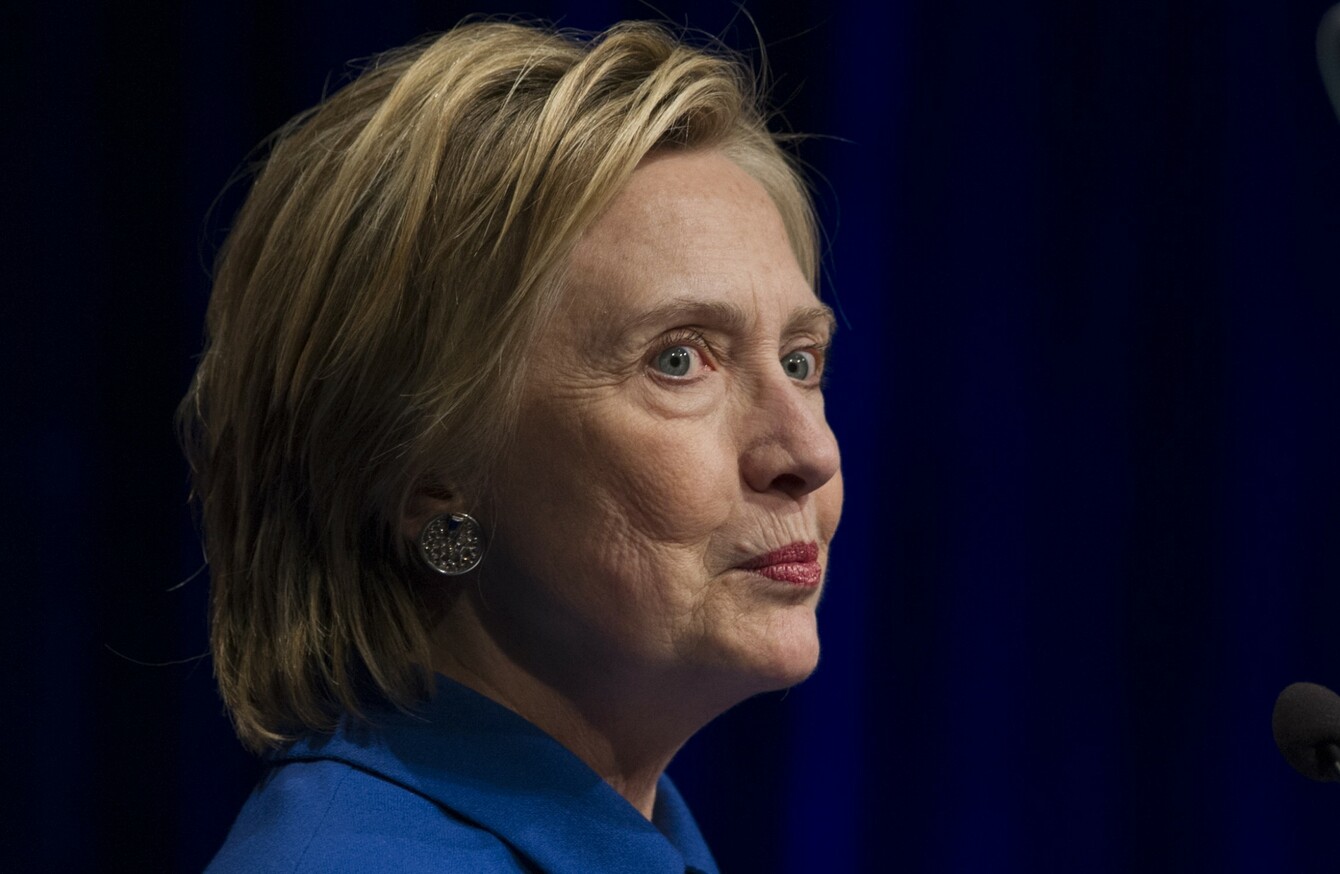 Image: Cliff Owen AP/Press Association Images
Image: Cliff Owen AP/Press Association Images
HILLARY CLINTON IS being urged to call for a recount in three crucial swing states by a group of computer scientists and election solicitors.
New York Magazine reports that the group believes it has found "persuasive evidence" that the results in Wisconsin, Michigan and Pennsylvania may have been "manipulated or hacked".
The activists are said to include J. Alex Halderman, the director of the University of Michigan Center for Computer Security and Society, and voting-rights solicitor John Bonifaz.
The magazine also reports that the group held a conference call with Clinton's campaign chairman John Podesta, and campaign general counsel Marc Elias, to make their case that Clinton should appeal the results in these crucial states.
Despite winning the popular vote – i.e. receiving more individual votes than Donald Trump – Hillary Clinton lost the election because her opponent won the Electoral College vote.
Under the Electoral College system, each state is afforded a number of overall votes in the election. According to current tallies, Trump won 290 Electoral College votes while Clinton won 232.
In Wisconsin, Clinton lost by around 27,000 votes while she trailed Trump by over 70,000 in Pennsylvania. Votes in Michigan are so close that an announcement has yet to be made on who won the state.
If a recount was to show that Clinton won Wisconsin (10 votes), Pennsylvania (20 votes) and Michigan (16) votes, it would turn the result of the election in her favour.
The activists believe that, in areas of Wisconsin that used electronic voting compared with those that used paper ballots, Trump recorded disproportionate wins.
Foreign Powers
In a letter to Congress, a number of academics have said they are "deeply disturbed by reports of hacking by foreign powers apparently intent on influencing our November 2016 elections". They call for an investigation into the alleged irregularities in the interest of "free and fair elections".
They add:
We simply know that turning a blind eye to such involvement would send a global green light to hackers and others intent on undermining our democratic institutions.
In October, a joint-statement from the Office of the Director of National Intelligence and the Department of Homeland Security accused senior Russian officials of sanctioning the hacking of US political sites and email accounts.
"Some states have also recently seen scanning and probing of their election-related systems, which in most cases originated from servers operated by a Russian company," the statement said.
The statement did add, however, that it would be "extremely difficult" for anyone "to alter actual ballot counts or election results by cyber attack or intrusion".
It appears unlikely at this stage that Clinton will call for a recount, due to her comments before the election. While Trump refused to rule out challenging the result, Clinton was unequivocal.
She said: "To say you won't respect the results of the election, that is a direct threat to our democracy. The peaceful transfer of power is one of the things that makes America America."