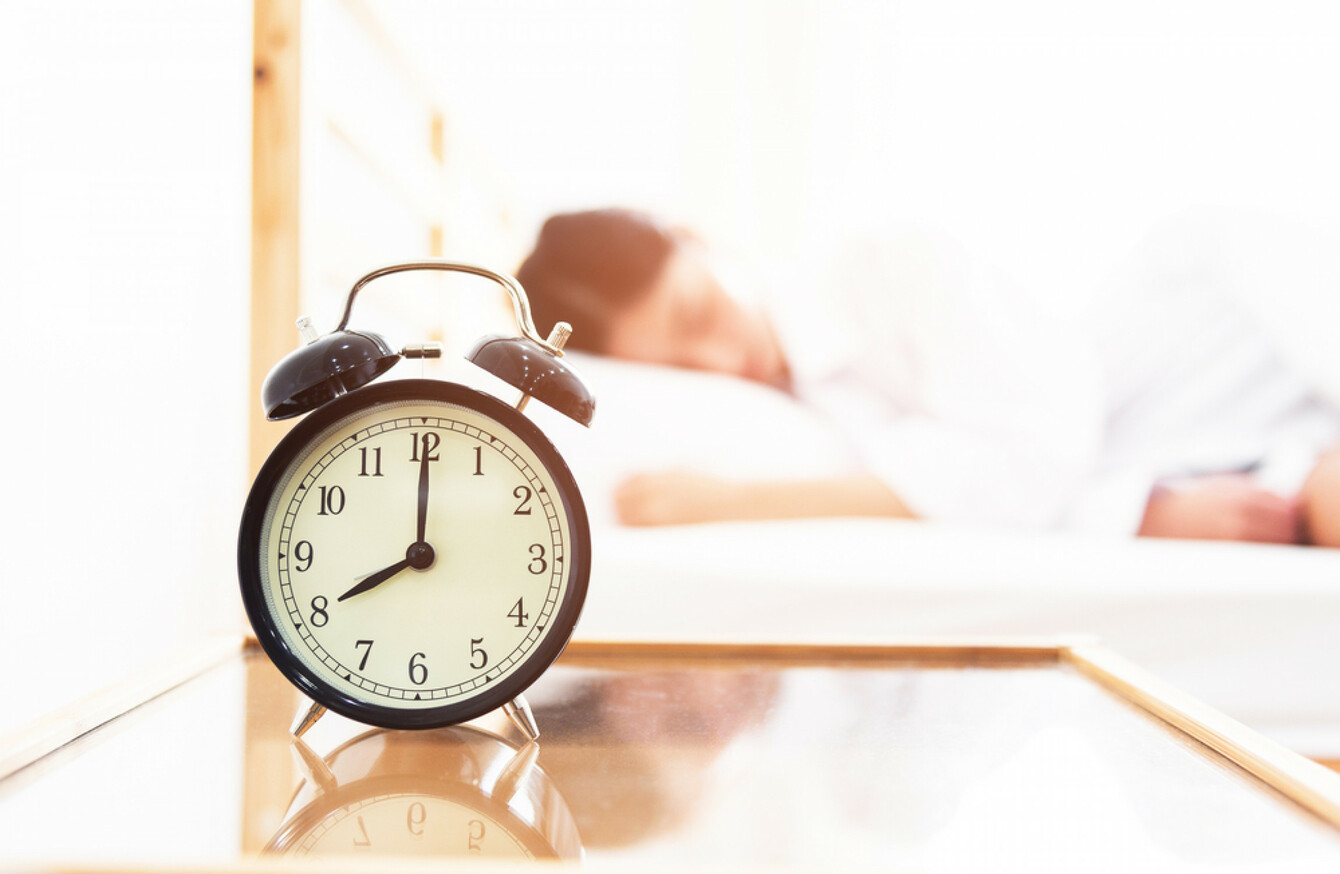 Image: Shutterstock/MiniStocker
Image: Shutterstock/MiniStocker
IT'S THE GOVERNMENT's objective to avoid there being two time zones on the island of Ireland.
Yesterday, TheJournal.ie reported that the government planned to roll a national consultation on whether or not Ireland should scrap daylight savings time.
A steering group is to be established that will report back to Cabinet on the issue. 
The European Commission has recommended the abolition of daylight savings, advising that seasonal time changes will come into force as soon as 2021.
Minister Charlie Flanagan has previously said he has "an open mind" on the proposals.
The President of the European Commission Jean-Claude Juncker proposed to end the changes in Europe next year.
The changing of the clocks for winter and summer has been a ritual in Europe since 1916, originally conceived as an energy-saving measure. 
Summertime arrangements in the EU require that the clocks are changed twice per year in order to cater for the changing patterns of daylight and to take advantage of the available daylight in a given period.
Brexit 
In light of the current context arising from the UK's decision to exit the European Union, plans for any such time change trial being a joint venture with the United Kingdom is now in doubt. 
A spokesperson for the government said the Commission's timeframe for such timezone changes is "very ambitious", adding that it is a "complex issue" particularly for Ireland in light of Brexit. 
If the UK and Northern Ireland were not to avail of getting rid of daylight savings time, it would result in there being two time zones on the island.
Certainly Britain's actions on the issue would need to be considered, said the spokesperson, adding that it is the government's objective to avoid two time zones on the island of Ireland. 
At Cabinet today during discussions on daylight savings time Minister Denis Naughten emphasised the need for research from comparable countries on how geography can affect energy savings and electricity consumption before any decision is taken on ending the biannual clock changes.
Giving an example, Ireland is at 53 degrees north. Ontario is at 51 degrees north and savings on energy there have been in the region of 1.5%. He said it is worth using research from comparable countries to ascertain how energy savings and electricity consumption will be affected.
As of the year 2017, daylight saving time is used by 77 countries and regions with a combined population in excess of 1.5 billion, making daylight savings time one of the most widespread policies in the world.
Naughten added that it is also one of the most controversial policies, with dozens of countries and regions having abandoned it in recent decades.