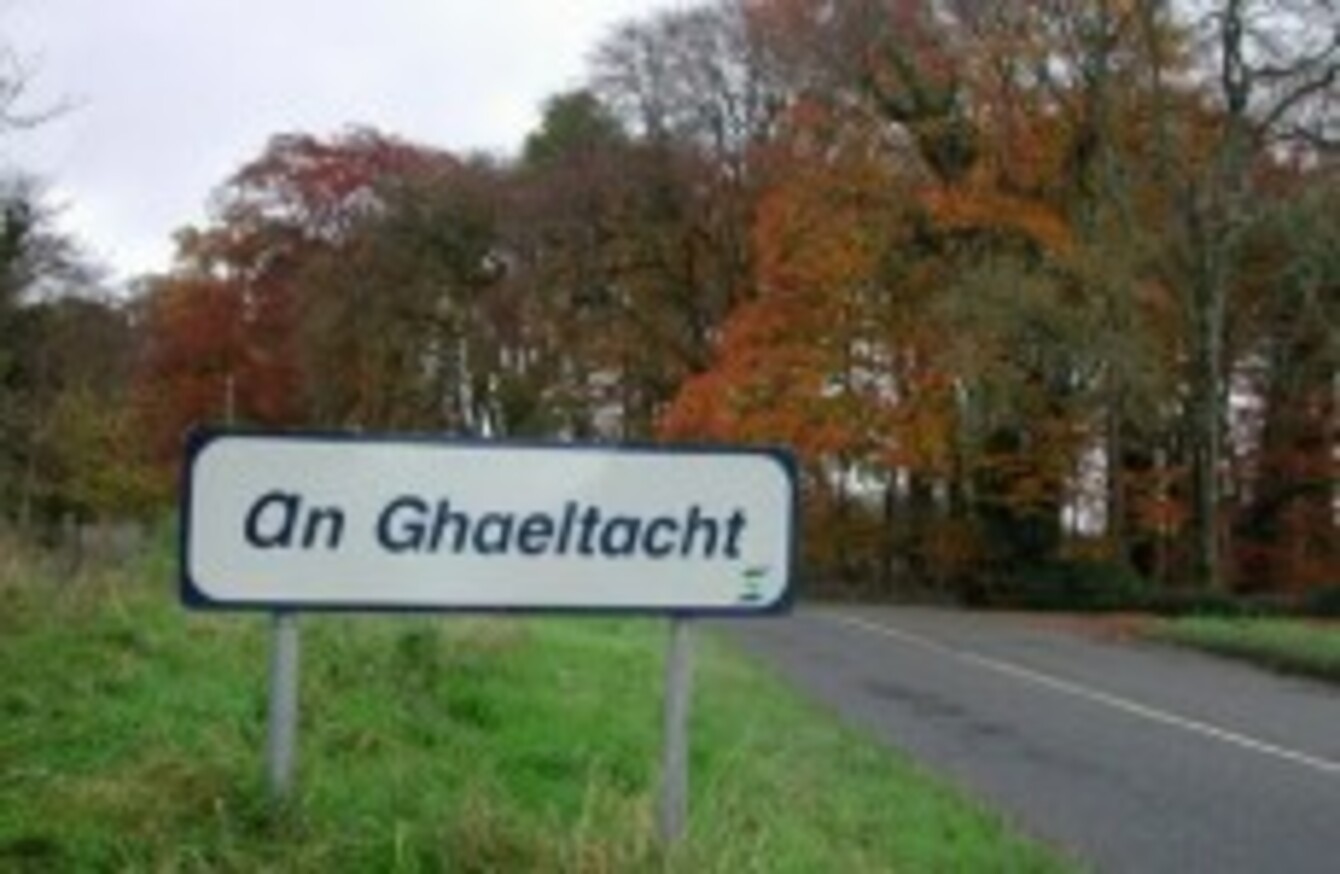 Image: Udaras na Gaeltachta
Image: Udaras na Gaeltachta
A SPRAWLING SUBURB of Dublin could become Ireland's newest Gaeltacht area thanks to a bill which will create a new definition of what it is to be an official Irish-speaking region.
Labour TD Robert Dowds said that the approval of the draft bill gives Clondalkin a great opportunity to be designated as a Gaeltacht area "at a certain level".
"One of the main aims of this bill is to create a new definition of what constitutes a Gaeltacht," explains Dowds. "This will give areas outside of traditional gaeltachts a chance to be recognised should they fulfill certain criteria."
Under the proposed legislation, the Gaeltacht will be based on linguistic criteria instead of on geographic areas. During last year's presidential election, Michael D Higgins said that Clondalkin had a case to be recognised due to the number of Irish speakers living there.
Joe MacSuibhne has been principal of the local Irish-speaking secondary school Coláiste Chillian for the past eight years and strongly supports the idea of designating Clondalkin as a Gaeltacht area.
"We have been looking for something like this for years. Currently, there are about 1,500 students receiving their education through Irish in the area and are, therefore, fluent in the language," he told TheJournal.ie this morning.
Language planning at community level will also be central to the new definition of the Gaeltacht. As well as MacSuibhne's school, Clondalkin boasts two all-Irish primary schools, Áras Chrónáin Irish Cultural Centre and a host of naíonraí (pre-schools).
"The benefits of being designated as a Gaeltacht area would greatly help here," continued MacSuibhne. "I think it would help us in the promotion of the language in the school, as well as the town."
Coláiste Chillian currently serves students from Clondalkin, Rathcoole, Inchicore and Ballyfermot.
"There are endless possibilities for the area if it is given the recognition for the number of Irish speakers here," added MacSuibhne who has been teaching in Clondalkin for more than 20 years.
Even simple ideas around language development could create employment for students when they graduate, according to MacSuibhne.
Being designated as a Gaeltacht would encourage more local businesses to use Irish and to take on people who are fluent. An Irish-speaking till at local shops would be just one example."
The decision to prioritise the drafting of the bill was welcomed by Minister of State for Gaeltacht Affairs Dinny McGinley yesterday.
The bill will also make amendments to the role and functions of Údarás na Gaeltachta.
Gaeltacht areas are currently restricted to parts of Donegal, Mayo, Galway, Kerry, Cork, Waterford and two small villages in Meath.