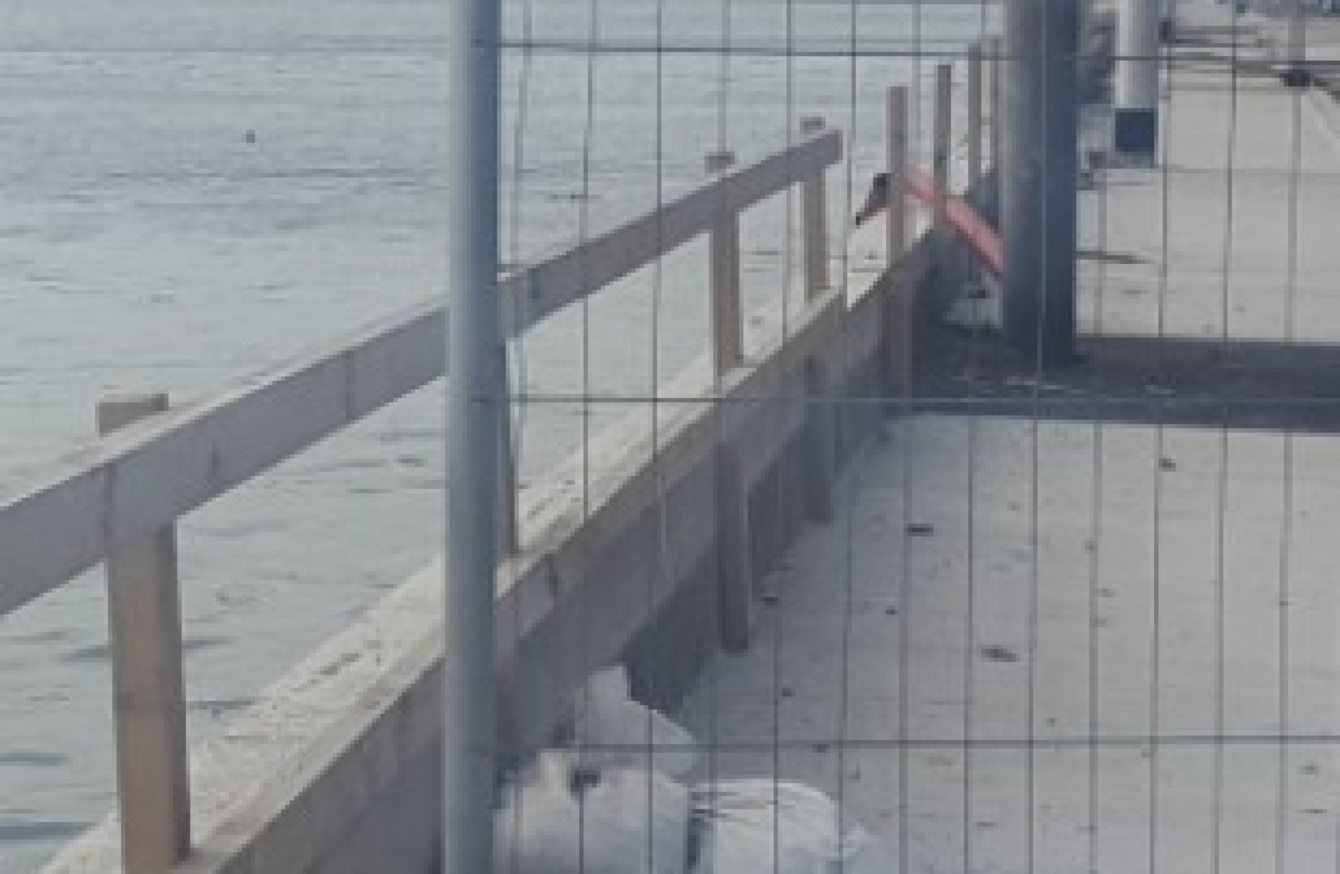 Part of the wall.
Image: Rachael Kellegher
Part of the wall.
Image: Rachael Kellegher
DUBLIN CITY COUNCILLORS have voted to reduce a controversial sea wall to below national flood protection standards to improve the view for motorists.
The wall was built last year amid local protest.
The wall, built as part of the €5 million Clontarf cycle path, would obscure the sea views which the coastal road is renowned for, residents argued.
Last year, it was reported that the wall height was to be reduced to allow motorists have unrestricted views of the sea.
That decision was ratified at last night's council meeting in a vote which passed 34 to 21 with three abstentions.
Fine Gael councillor Paddy Smyth told RTÉ's Séan O'Rourke that the plan was "insane", while Labour's Rebecca Moynihan referred to it in the meeting as "bizarre".
"A reduction of the wall for motorists to be able to see above sea level is irresponsible of us. I don't think the residents of Clontarf in 200 years will thank us for this."
AAA-PBP councillor Michael O'Brien, who voted against the plan, said that he had "misgivings" about the plan.
Green Party councillor Ciaran Cuffe said that the wall was needed.
"The overwhelming scientific evidence is that sea levels are rising. It would be remiss of us to reduce a sea wall that has been put in place to defend parts of Dublin."
However, local councillor Damian O'Farrell said that the wall had been built too high – reaching 4.25 metres – and would have to be reduced to 3.95 metres. He said that the work would cost closer to €60,000.
"It's outside the planning, it's too high."
The cost of the work is estimated at €230,000, with a further €300,000 to be spent on cladding and coping, which will form part of a building programme agreed with local residents.