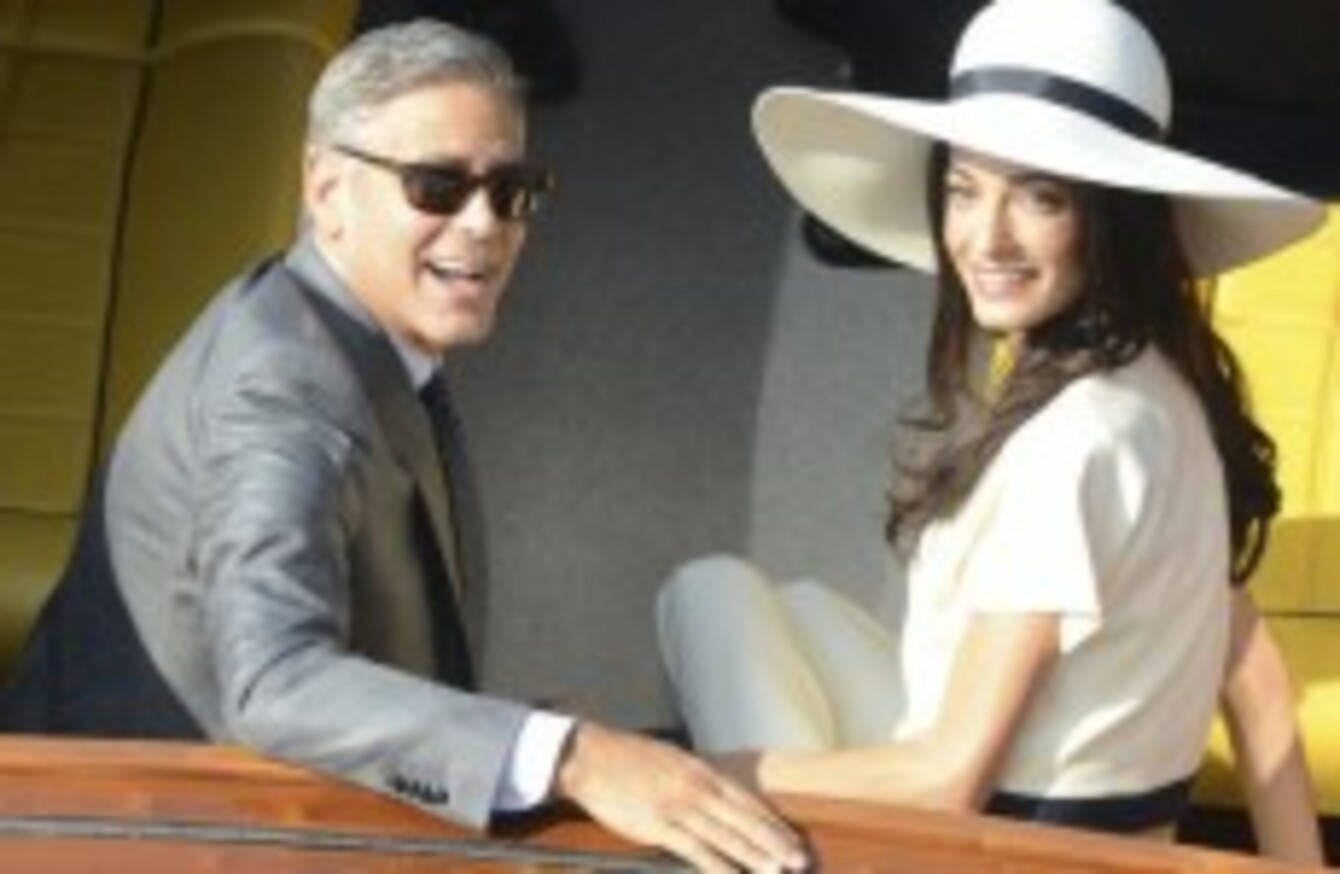 Image: AP/Press Association Images
Image: AP/Press Association Images
THE NEWS THAT George and Amal Clooney might be coming to Ireland for a visit has seen searches for hotels in Ireland soar.
That's according to Hotels.com who say that searches for Kilkenny and Dublin – where the couple are rumoured to be visiting- have shot up in the last 48 hours since the announcement.
So is Ireland due a boost in tourism thanks to the celebrity couple?
The website reports that searches on its UK site are up 139% for Dublin and 62% for Kilkenny.
While in the US-  searches for Kilkenny are up 73% while Dublin is up 37% compared to the same period last year.
At home, searches for Dublin have increased by 23% while Kilkenny is up 18%.
Commenting on the increase in searches, Lizann Peppard from Hotels.com said:
The current figures on our site indicate that this visit has already piqued the interest of travellers from different countries with searches up from the US and UK, two very important markets for Ireland.
"As we saw in Venice last year, images of the city were beamed around the world and any visit to Ireland should also help showcase the country as a fantastic place to visit and encourage more visitors."
The accommodation website reported an 89% increase in hotel room searches for Venice on the Irish site over the course of the wedding weekend.