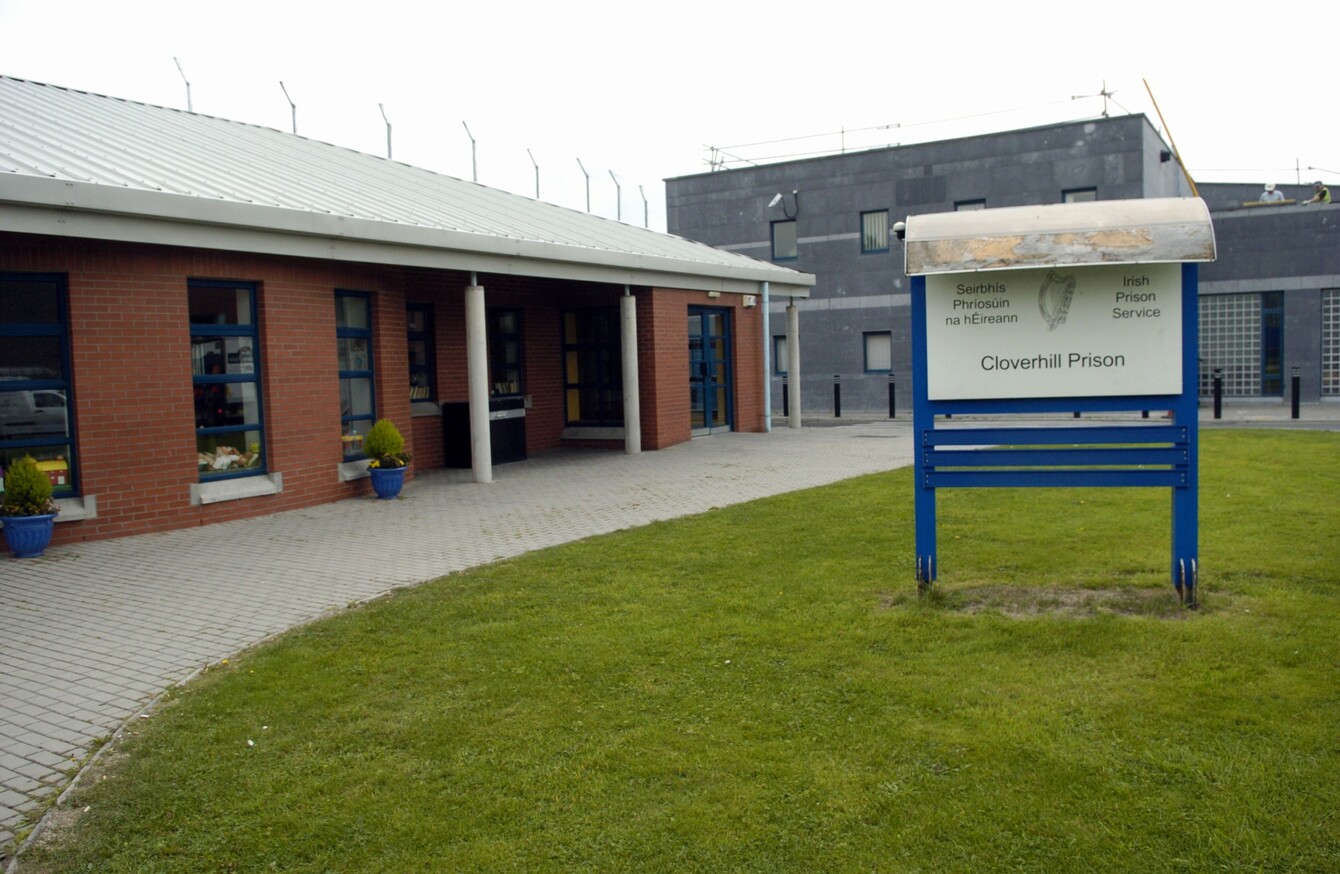 Image: RollingNews.ie
Image: RollingNews.ie
A HOSTAGE SITUATION which led to the lockdown of a prison may have been an attempt to make a claim against the State, a court has heard.
In October 2014 Cloverhill Prison was on full alert when convicted murderer Ciaran Moran tied his cellmate Dean Fagan up and threatened to slit his throat.
Moran had knocked Fagan unconscious before tying him up and cutting his head with a homemade bladed weapon or shiv. The hostage situation ended after 90 minutes when Moran walked out of the prison cell.
Moran (30) of Rathsallagh Park, Shankill, Dublin pleaded guilty at Dublin Circuit Criminal Court to assault causing harm and false imprisonment in Cloverhill Prison on October 11, 2014.
Suspicions
John Berry BL, defending, said that the victim, who was on remand facing trial, was no stranger to the offence of false imprisonment.
He put it to Garda Kevin Mullahy that the garda would harbour some suspicions about the incident and that there was more to it than meets the eyes.
Counsel said there may have been some sort of collusion between the victim and Moran and the incident was possibly connected with a claim against the State or movement of prison cells. Garda Mullahy agreed but added there was no evidence.
Judge Melanie Greally noted the suggestion of some kind of collusion. She said "That may very well be the case, but it in no way mitigates against the very serious acts committed".
She also noted the evidence that Moran was dissatisfied because the Prison Authorities had seized and censored a letter he had sent about a case he was a suspect in.
'In an agitated state'
The court heard that on the day of the incident, Fagan had been watching a football match while Moran was reading a book when Moran came across and struck his head.
When Fagan came to he found himself tied to a chair with strips of bedsheets and his head was bleeding. Prison officers later told gardaí that Moran was walking around the cell in an agitated state.
He was wearing blue latex gloves and had armed himself with the shiv, as well as a broken piece of mirror. Paul Quinn, an assistant chief officer with the Prison Service, began negotiating the safe release of Fagan.
Noel Devitt BL, prosecuting, told the court that Mr Quinn spent the next 90 minutes trying to calm Moran down in the face of repeated threats to harm the victim.
His efforts were eventually rewarded when Moran agreed to walk out of the cell and meet the prison governor. Before this he persuaded Moran to give the victim a cup of water and to later share cigarettes, passed into him by prison staff, with Fagan.
At one point, Moran told Quinn that he would give him ten minutes to meet the governor or he would slit the victim's throat. Moran's lawyer told the court that his past offending had been influenced by his addiction to alcohol and other substances. Berry also said his client was now estranged from his family.
Judge Greally imposed a prison term of three and a half years, which will run alongside the life sentence imposed on Moran in May 2015. Moran also has separate convictions for manslaughter, assault and aggravated burglary.