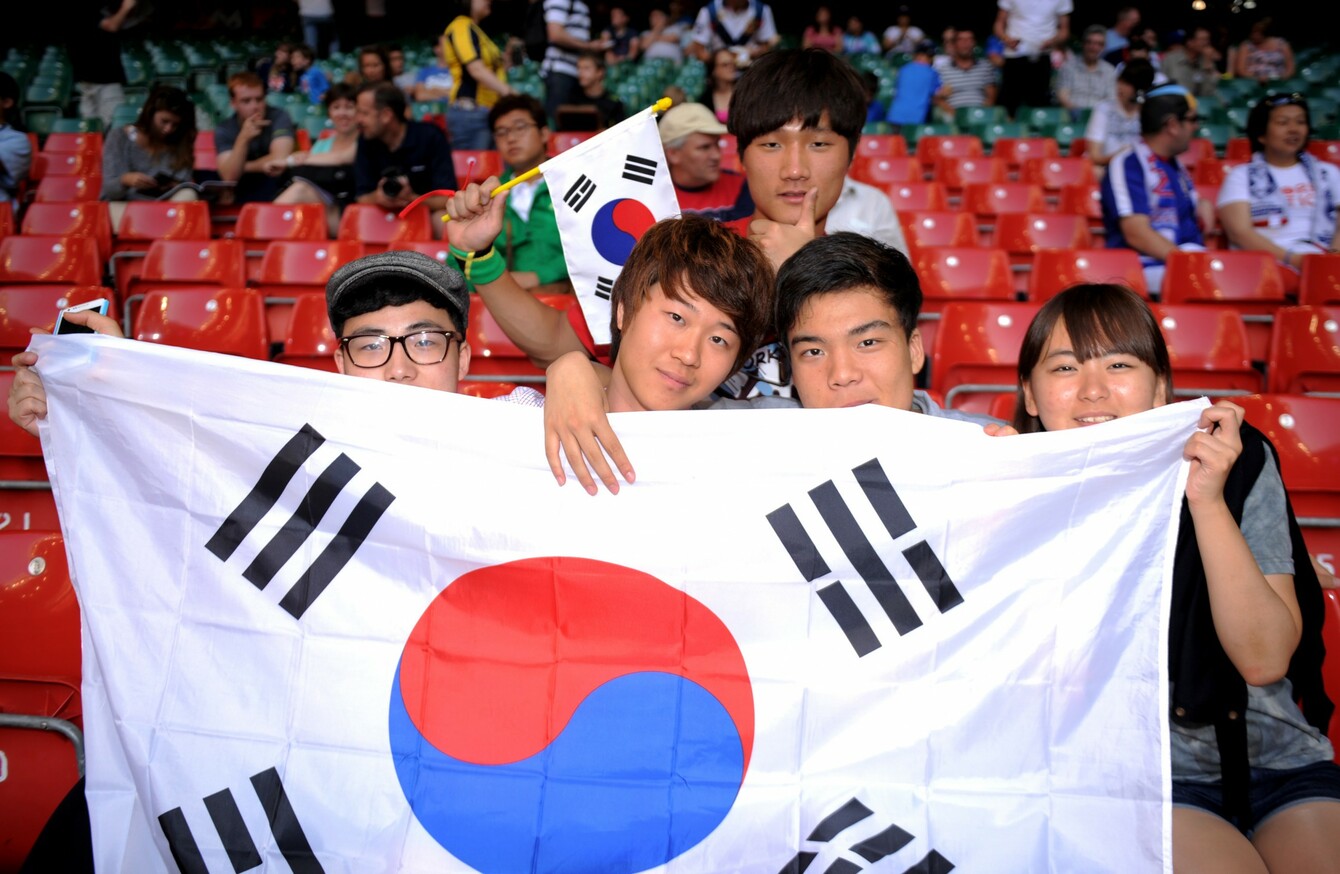 We were edged out by South Korea
Image: EMPICS Sport
We were edged out by South Korea
Image: EMPICS Sport
A NEW STUDY has found Irish people know an awful lot about Ireland, even if some of it is based on guesswork.
The Perils of Perception research from Ipsos MRBI looks at the difference between actual statistical data about a country and what its citizens perceive this information to be.
For example, could you guess how many people in Ireland practice religion on a regular basis?
The odds are you probably guessed wrong, as religion is the area that Irish people showed the biggest collective ignorance of.
The 1,000 asked came to the conclusion that 34 out of every 100 people do not affiliate themselves with a religion, a number that was 28 higher than the actual number of 6.
Despite this area of deficiency when it comes to guesstimating, were fared pretty well across the board.
Compared with 28 of the 33 other countries surveyed, Ireland came out as the second most knowledgeable about how things actually stand, beaten out only by South Korea – ranking us three places ahead the United States and 12 ahead of Great Britain.
The citizens of Mexico, India and Brazil were found to be least knowledgeable about their own countries.
What areas did we do well in?
A sample of 1,000 people were asked questions about a number of areas including wealth, population demographics, political gender balance and employment figures.
The areas we showed most strongly in were the percentage of politicians that are female, the number of people who live in rural areas, and the percentage of people in the country who are immigrants – where collectively those asked were wide of the mark by just 2%, 5% and 6% respectively.
There were other areas where guesswork produced results that were not quite as accurate.
When asked about the percentage of the country's total wealth that the wealthiest 1% of the population owned, the average guess in Ireland was 40%, 13% off the real figure of 27%.
When asked about how many people out of 100 aged 20 and over were overweight, the consensus was 44, 14 wide of the actual figure of 58.
What is the point of all of this?
The research company state that the intention of carrying out the research is to examine why people around the world often harbour misconceptions on social realities.
It is hoped that the database will encourage discussion and have an impact on policy makers when decisions are made in this area.
If you're looking to see how far off the mark your perceptions of Ireland are, you can take a multiple choice version of the quiz here.