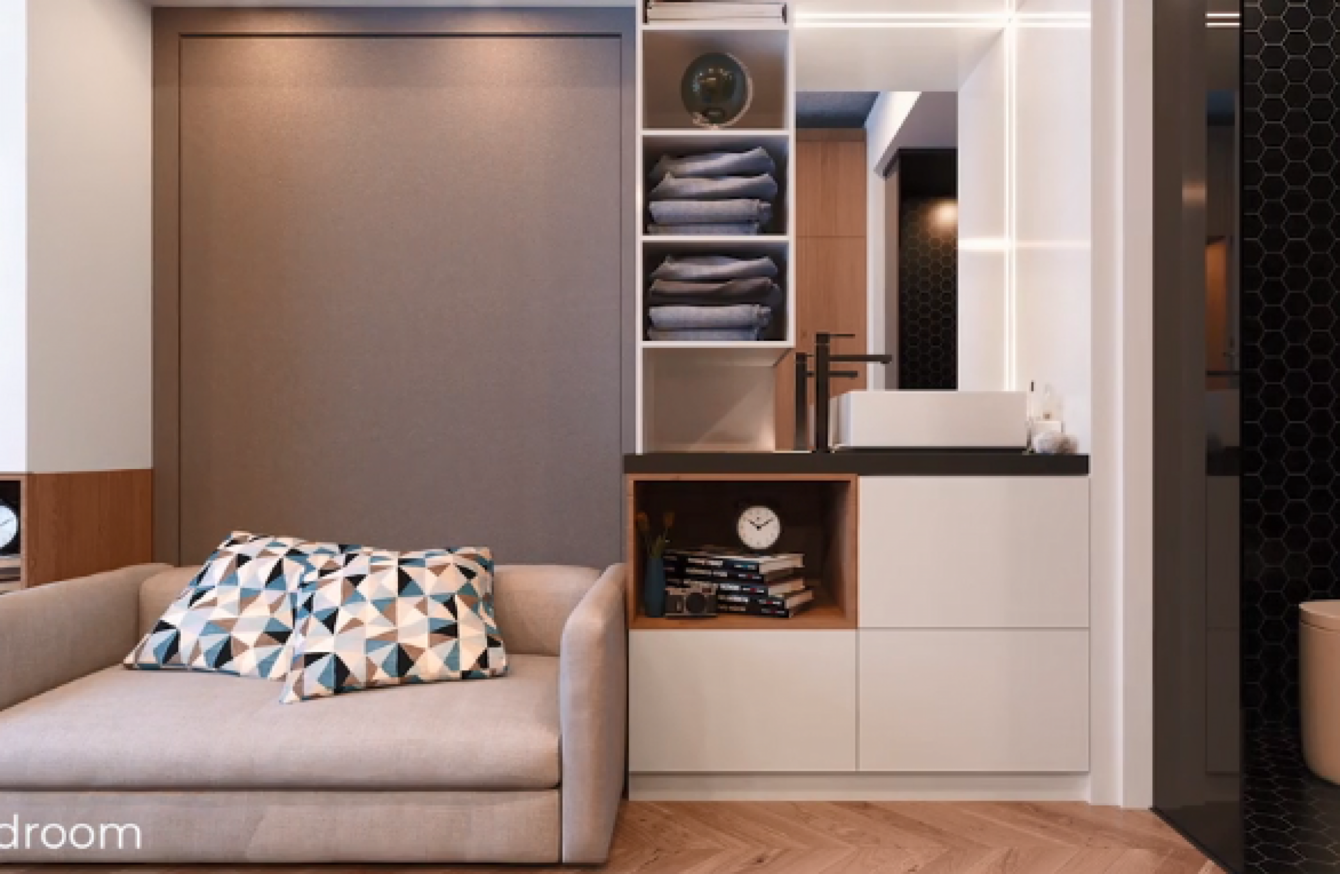 Image: Biglolly Ltd via Vimeo
Image: Biglolly Ltd via Vimeo
THE PROPERTY GROUP behind the controversial co-living plan in Dún Laoghaire will have to change proposals to include functional kitchens in each bedroom.
An Bord Pleanála has granted Bartra Capital Property Group's planning permission for the development with a number of conditions attached.
The original plan for the co-living complex included 208 studio dwellings with communal kitchens shared between more than 40 people.
The rent for these rooms is expected to be €1,300 per month.
In its decision, the planning board said that, subject to compliance with the conditions it set down, the proposed development "would not seriously injure the residential or visual amenities of the area, or of property in the vicinity".
It found that the complex would "provide an acceptable form of residential amenity for future occupants".
The property group will have to comply with 23 conditions set down by An Bord Pleanála. These include amendments to the proposals for communal spaces and for the individual dwellings.
The planning board said all bedrooms should be provided with "functional kitchens to include cooking hobs". 
The property group had removed a two-ring hob from its plans after concerns raised by the planning board that the inclusion of kitchens and en-suite bathrooms in a 16 square metre dwelling could set a precedent of creating substandard studio apartments. 
Another condition states that the living room/library areas on the first, second, third and fourth floors should be enlarged to incorporate the 'shared living suite' (one of the dwellings) immediately adjacent to them.
Revised drawings showing compliance with these requirements will have to be submitted to Dún Laoghaire-Rathdown County Council  before construction can start.
The planning body said the reason for these changes is that they are "in the interests of providing a satisfactory standard of residential amenity for occupants of the development".
The property group will also be required to submit details of the management company and demonstrate how the co-living development it will operate.
Bartra CEO Mike Flannery said yesterday this approval showed there is "a place for co-living in the Irish housing market". He said the group will proceed with the development and implement all conditions outlined by An Bord Pleanála.
The tenants of this co-living complex, due to the nature of the development, will not have the protections of the Residential Tenancies Act as they will be issued with licences rather than rental leases. 
People Before Profit TD Richard Boyd Barrett is today launching a petition against this development, which he yesterday described as a 'modern day tenement'. 
"These box rooms with pull out beds will have zero impact on the housing crisis and will only mean more unaffordable, inadequate places to sleep for people," he said.