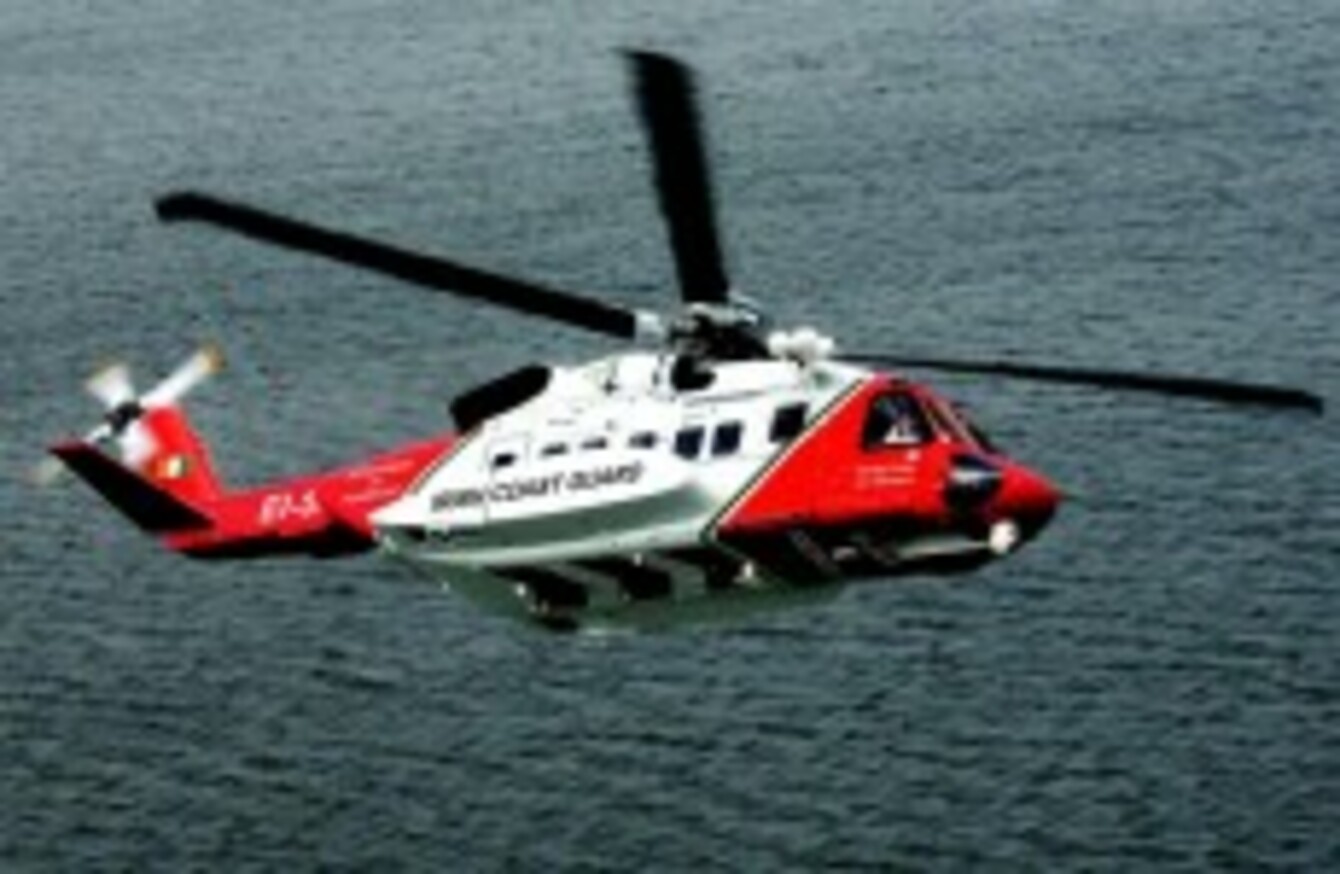 Coast Guard helicopter
Image: Irish Coast Guard via Facebook
Coast Guard helicopter
Image: Irish Coast Guard via Facebook
THE IRISH COAST Guard had to stand down a mission last night that was to assist a man on a Spanish fishing vessel who was suffering chest pains off  the west coast of Ireland.
The Coast Guard was first tasked just after 8.30pm last night and the Sligo helicopter was sent, with another helicopter accompanying it for cover as it was 100 miles off the coast.
The mission could not be completed because of the severe weather at sea and so it was stood down last night.
A Coast Guard spokesperson said the fishing vessel has now arrived off Castletownbere in Cork where the fisherman is being assessed to determine whether he needs to be transported to hospital.