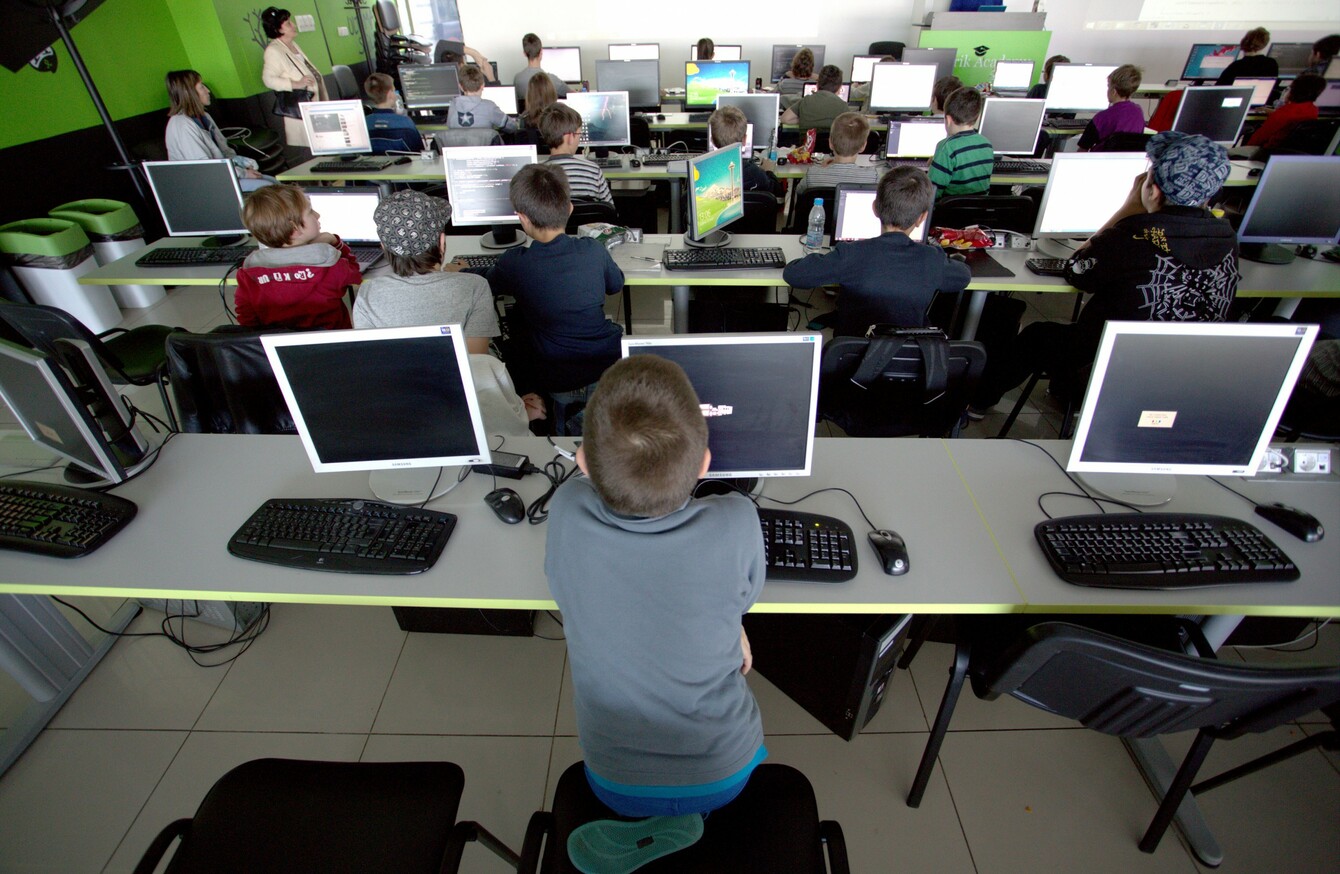 File photo
Image: Shutterstock/Veselin Borishev
File photo
Image: Shutterstock/Veselin Borishev
A NEW REPORT commissioned by the government says that Computer Science should be made a Leaving Certificate subject.
The report, commissioned three years ago and overseen by the President of Dublin City University (DCU), Professor Brian MacCraith, makes almost 50 recommendations.
Minister for Education and Skills, Richard Bruton, is expected to announce that 21 of these are a priority for his department later today.
The STEM (Science, Technology, Engineering and Maths) report has been prepared by the STEM Education Review Group.
The group's recommendations include putting coding on the agenda by making Computer Science a Leaving Cert subject and ensuring that teachers have specific qualifications related to the subjects they are teaching.
The report also suggests addressing the gender imbalance in subjects such as Physics, which currently sees boys accounting for 76% of students studying the topic.
An emphasis on coding, in particular, in schools is something that Richard Bruton has called for in the past.
In July, he wrote to the chief executive of the National Council for Curriculum and Assessment (NCCA) to look at how coding could be introduced in primary schools.
Bruton said: "I am acutely conscious that we need to give all children the best start in a world where such skills will be key to participation and success."
Teaching children and young people how to code has been led, to date, by organisations such as the not-for-profit Coderdojo, which celebrated five years in operation in September.