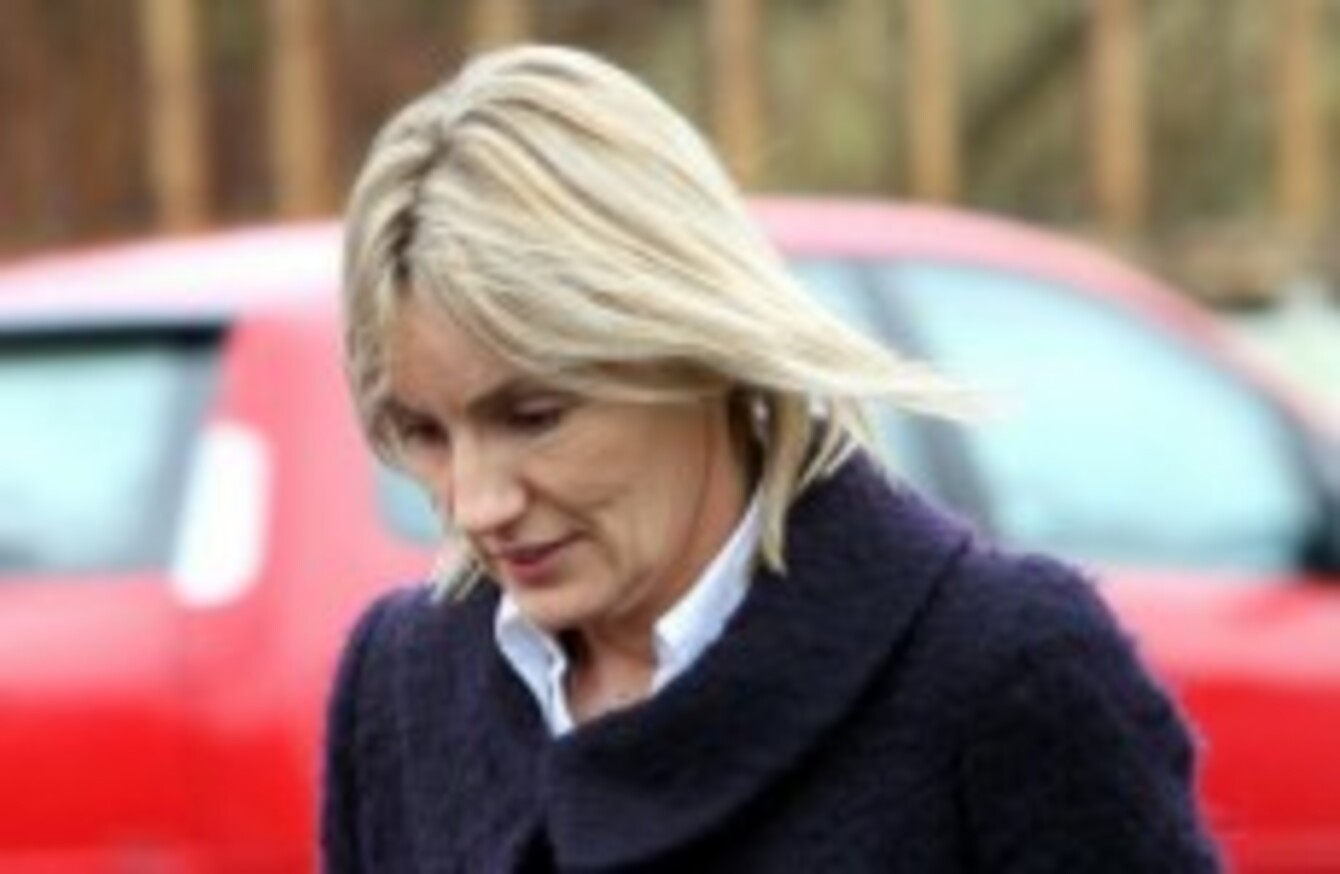 Hazel Stewart at Coleraine Court yesterday
Image: PA Images/Paul Faith
Hazel Stewart at Coleraine Court yesterday
Image: PA Images/Paul Faith
THE DOUBLE MURDER trial of Hazel Stewart has heard a second day of evidence from her former lover. Colin Howell, 51, told Coleraine Court in Co Derry yesterday that he had been the "mastermind" behind the murders of his wife Lesley Howell and Stewart's then husband Trevor Buchanan in 1991. He has already been convicted of their deaths.
However, he said that Hazel Stewart, 47, of Ballystrone Road, Coleraine – also accused of those two murders – had not been without responsibility. He told the court:
Hazel and I were waltzing together, in time. All the side-stepping was done together. I was not dragging her around the floor. I may have been the lead partner in that dance but she was doing it in perfect harmony and willingly.
Howell told the court that at the time of his arrest on murder charges in January 2009 that he would have agreed to pretty much anything suggested to him, reports The Irish News. He also said that he had wanted to "carry a lot of the guilt from Hazel".
The trial continues.
For more information read this story in today's print edition of The Irish News>