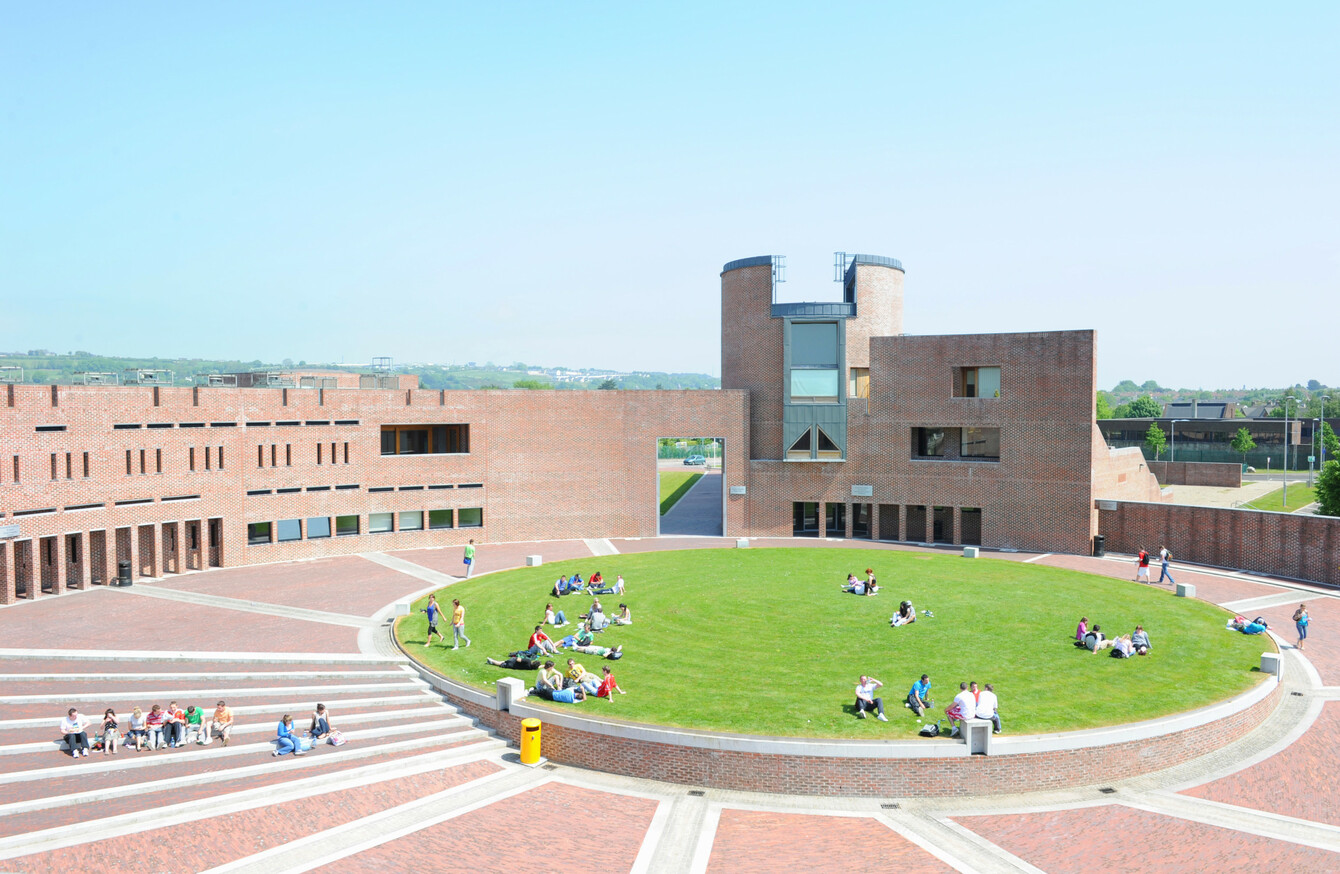 Image: Wikimedia
Image: Wikimedia
SOME PEOPLE MIGHT dismiss Cork Institute of Technology (CIT) as one of the smaller Irish colleges, but its 17,000 students would probably have something to say about that.
If the sheer size of its student base doesn't convince people, the 80 acres of Bishopstown Campus might do the trick. The campus is filled with a glut of academic facilities, with floodlit pitches and an athletics track to boot.
But that's not it, CIT also has a number of constituent colleges located off main campus, including the Cork School of Music, Crawford College of Art and Design, National Maritime College of Ireland and Blackrock Castle Observatory – so check your timetable to make sure you're on the right site.
Under one name or another, the institution has been around since it opened in 1973, and if it's your home for this academic year, here are some bits and pieces you need to know.
What's the campus like? A modern spot, with a lot of character. Here we are outside the Administration Centre (aka the reception to the main campus).
What's the most Instagrammed place on campus? Probably the courtyard. There are so many nice angles to snap it from.
What's the best spot for a chicken fillet roll? Your best bet is Herlihy's Centra on Curraheen Road. Their chicken baguette, wedges and a can of coke for €5 will keep you well-fed.
There are more hot meals and dinner options in the canteen, but be mindful that lunch hour queues for can be busy.
Where are the best study hideouts? CIT has an award-winning library on the main campus, with more than 600 study spaces. And the libraries on the Crawford Campus, the National Maritime College of Ireland and at the CIT Cork School of Music are nice spots to read some notes.
To be honest, the closest thing the main campus has to hideouts are its 'study hubs'. These are rooms in the library that students can block book for a two-hour period. More than enough time for a study session with some classmates.
Is there a bar on campus? No, sadly – but that doesn't mean CIT students are left high and dry. The students' union are known for throwing the odd party in Cyprus Avenue, while students are also fond of taking over the Bishopstown Bar, or "the B-town" as it's known to some from the area.
If you just want to chill out though, the common room on campus is a nice spot. You can play a game of pool or Xbox 360, or just watch some telly on the HD screens.
How can you sound like a final year? First of all, you'll settle right in if you immediately and without hesitation foster a bias to UCC. The two institutions are bitter rivals and that's just the way of it.
Another way to sound like you know your stuff would be to try and organise a bunch of activities with your new class or friends. It's a bit of a trek into the city centre, but with the likes of the English Market on your doorstep, so you may as well pop along for a visit and see the sights.
But it's worth keeping an eye out for the regular soccer tournaments, organised in conjunction with the soccer facilitator during the year. They're a good way to bond with new classmates.
And finally, you might hear some tales about 'CIT Christmas Day' in your time, and here's all you need to know about it.
To be honest, the day was chaos. Essentially, in late November CIT students were looking to relieve a bit of stress after exams so they flocked to the pubs to celebrate. The day caused a lot of friction between local residents and students and has been cancelled as a result.
What do CIT students love about it? Community development student Konrad Im says the staff make the place.
For me personally I find the lecturers and all the staff very friendly.
While biomedical engineering student Michelle Desmond says she loves the new bonds and friendships.
I love the societies on campus. It's amazing how close people become.
And… what do they NOT love about it? According to community development student Fiona Taylor, the timing of certain services could use some work.
CIT students aren't fans of the bus times and timetable or the late classes.
Caoimhe says she doesn't like the 'G block' and how she feels distant from the main campus, while Konrad also has some ideas about things that need fixing.
There's a major lack of parking spaces and the bus services could do with a lot of improvement.
What should freshers know? Based on what Konrad says, societies are the best way to get through a tough first year.
It'll really help you survive the next three to four years. If it wasn't for societies, I wouldn't have made it through the first term. Making friends and finding people to hang out with of similar interests in college really makes it all a lot easier.
Caoimhe has a long term tip.
If you have a book list, get it before you go back to college so you have all summer to get the books.
And finally, Michelle has some simple advice – ask for help if you need it.
Help can always be found for those who ask for it. Everyone is in the same boat so don't be embarrassed if you don't know something.
Who should I follow? There is no shortage of sporting talents on campus at CIT, and one of those is Irish Olympian Conor Harte. If you want a bit of inspiration, give the hockey player a follow. Another CIT man who lives and breathes sport is Dr Edward Coughlan. The sports scientist is always sharing interesting insights.
Then we have Stephen Ryan, digital marketing lecturer in the college. As ever, following your lecturer is a good way to get them onside or even ask the question you didn't want to ask in class.
And another marketing buff to add to your follow list is Pio Fenton. The serial tweeter heads up the marketing and international business department on campus.
What's the accommodation situation? CIT doesn't have its own campus accommodation, but it does have an accommodation office, which will help you try and find a suitable spot if you're struggling.
There are a large number of student apartments close to the college, but it's competitive for places. So you'll need to be ready to harvest the internet listings, newspapers and supermarket notice boards to find a place. Here's a look at rentals in the area on Daft.ie.
CIT in numbers:
39: That's how many societies there were on campus last year. And there's something for everyone, trust us.
104: CIT has a long list of sporting stars on its alumni list and they flock to the college because of sports scholarships. Last year Kerry GAA legend Colm 'the Gooch' Cooper handed out 104 scholarships.
1,200: That's how many seats there are in the fully-covered stadium that houses a two-tier elite gym, meeting and studio room and six dressing rooms that compliment CIT's flood-lit, multi-purpose pitch.
1,465: With more than 1,400 staff on campus, you have plenty of people to ask questions if you need directions or a helping hand.
17,000: Some people imagine CIT as a smaller-sized college, but it actually has 17,000 students.
Are you going to CIT this coming semester (or is it your alma mater)? Share your opinion in the comments!