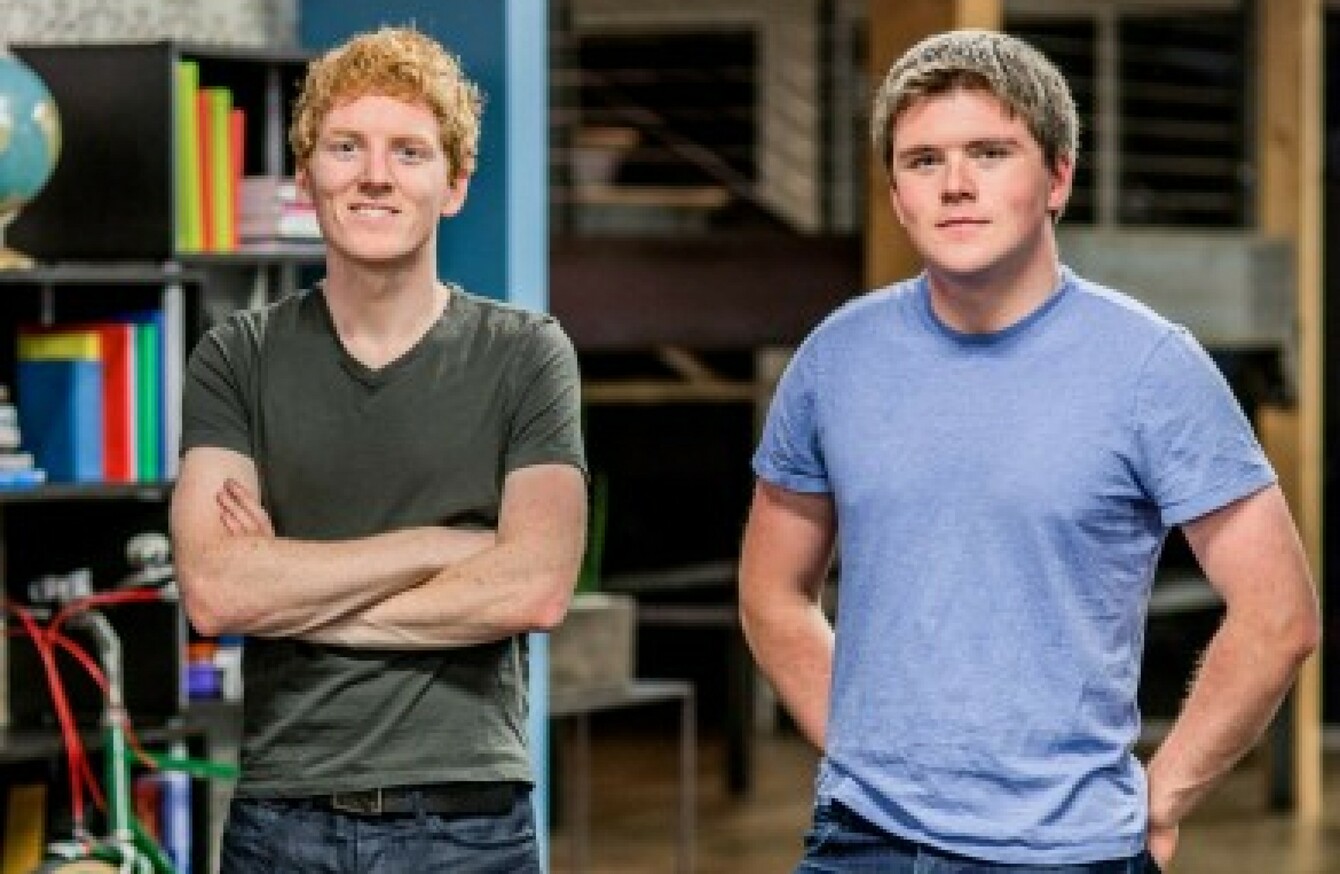 At 27 and 25 the pair are ireland's youngest billionaires.
At 27 and 25 the pair are ireland's youngest billionaires.
IRELAND'S YOUNGEST EVER billionaires have already established themselves as a major force to be reckoned with in Silicon Valley.
The Collison brothers' online payments company Stripe is used by literally the biggest players in the market. Apple, Android, Twitter and Facebook to name but four.
Underlining their success, Limerick brothers Patrick and John will tomorrow appear on the CBS News programme 60 Minutes in a special about the fintech sector.
In a preview clip for the show, Patrick Collison shows reporter Lesley Stahl how to use Stripe to set up an online payments system for her fictitious company in five minutes.
Before the online innovations of which Stripe is at the forefront, Collison says the process would have taken weeks.
"It doesn't need to take any longer. This is how it should work," Collision tells her.
Between them, the two brothers' fortune has been estimated at €1.47 billion based on the €5 billion valuation of their company.
Their impact on the market was also evident as Patrick joined President Obama on his recent visit to Cuba as part of efforts to encourage online trade between the two nations.