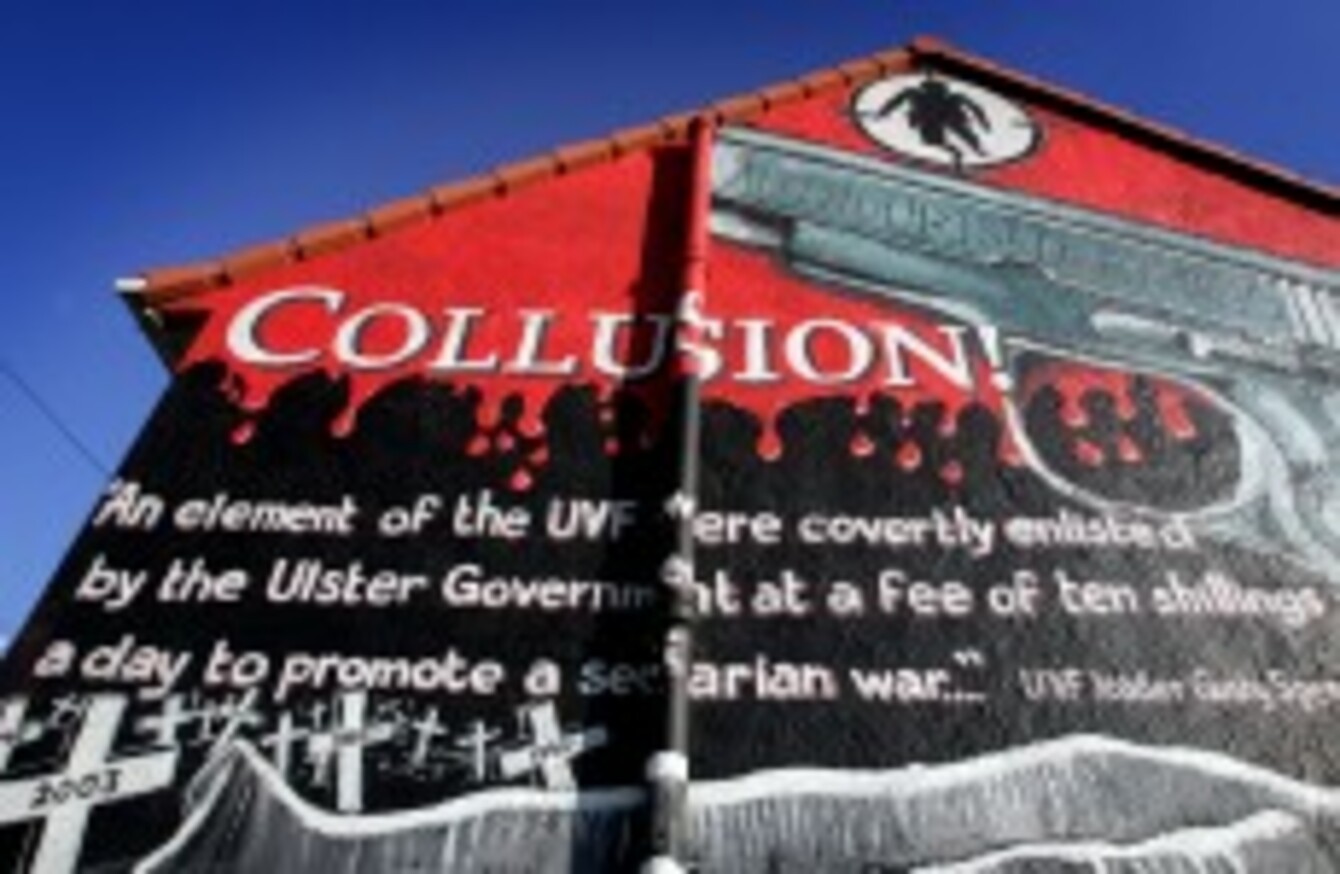 A mural on the side of a house in Belfast.
Image: Associated Press
A mural on the side of a house in Belfast.
Image: Associated Press
THE NORTH'S FORMER Police Ombudsman Nuala O'Loan has claimed that "hundreds and hundreds" of people died as a result of collusion between paramilitary groups and security forces, in the course of The Troubles.
"They were running informants and their argument was that they were saving lives, but hundreds and hundreds of people died because these people were not brought to justice," she said, in a BBC Panorama programme broadcast last night.
There was impunity really for these people to go on committing their crimes. Many of them were killers, some were serial killers.
The BBC documentary examined how security forces hired 'thousands' of agents and informants to work inside paramilitary groups – after recruiting them via the Army, Special Branch and M15.
A former Commissioner of the Met Police, John Stevens, told the programme that one of the agents was responsible for "dozens" of killings.
Speaking to the BBC's Nolan Show, current PSNI Chief Constable George Hamilton said hundreds "if not thousands" of lives had been saved through the work of informants and security forces.
I'm not saying that everything that was done was done to the standards of today.
Regarding claims, made by O'Loan, that the Police and Army had been acting outside the rules, he said "I would challenge that, it's not actually accurate. There were no rules".
"There was no regulatory framework for handling of informants at that time. That's not an excuse by the way, it's just simple a statement of fact."