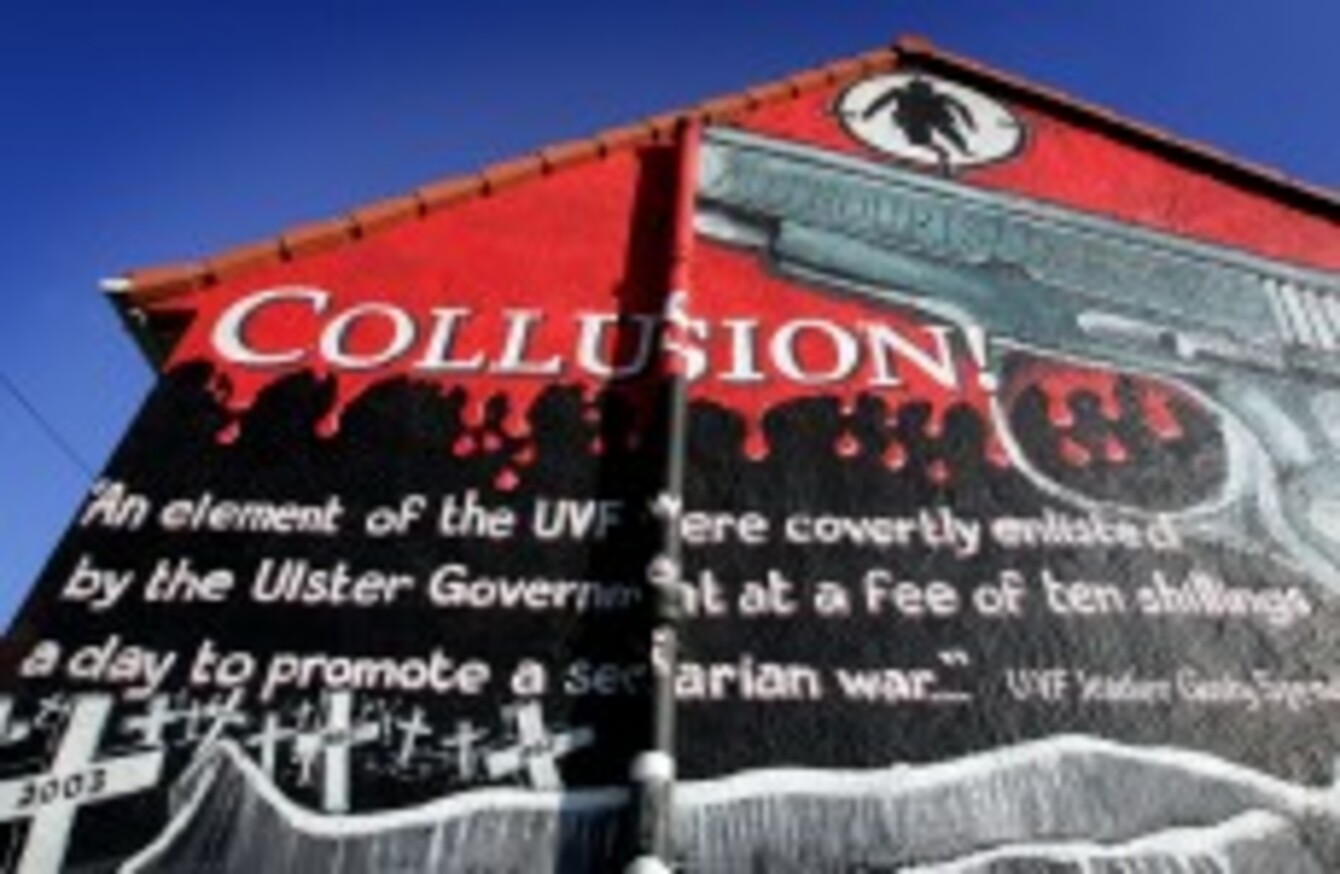 Image: Associated Press
Image: Associated Press
THE TAOISEACH HAS been called to 'stand up for an independent inquiry on collusion between loyalist paramilitaries and British security forces'.
Sinn Féin TD Caoimhghín Ó Caoláin made the call following the broadcast of the RTÉ documentary 'Collusion' tonight.
The investigative documentary focused on attacks carried out by the Glenanne Gang, including the Step Inn, Keady, County Armagh and the Dublin and Monaghan bombings.
It also looked at the murder of Pat Finucane, the activities of the Mount Vernon UVF gang and official British policy towards loyalist paramilitaries.
Deputy Ó Caoláin said: "The recent disclosures and television programmes shows the pervasiveness of collusion, a practice of the British government and security forces, the consequences of which are felt by families and survivors across Ireland today."
The documentary received a huge response on Twitter, with many people expressing shock and anger:
A lot of people seemed to feel relief that the topic was being documented:
Ó Caoláin added that collusion "was committed on a large scale and with impunity. There is clear evidence that points to collusion being not only practice but policy; it was planned and directed with full political authority".
"The Taoiseach "has failed to hold the British government to account for their refusal to fully cooperate with the inquiry into Dublin/Monaghan.
He has allowed the British government to walk away from their commitment into a public inquiry into the death of Pat Finucane.
Margaret Urwin from Justice for the Forgotten said, "This flood of revelations about collusion is not going to stop. Prevarication doesn't work. London tolerated, even encouraged, collusion.
"The British government's response to the IRA murders of 9 people on Bloody Friday in Belfast was to launch the largest military operation since Suez – Operation Motorman.
"The British Government's response to the bombing of Dublin and Monaghan in 1974 was to enact legislation which legalised, de-proscribed, the organisation that carried out the attacks – the UVF."