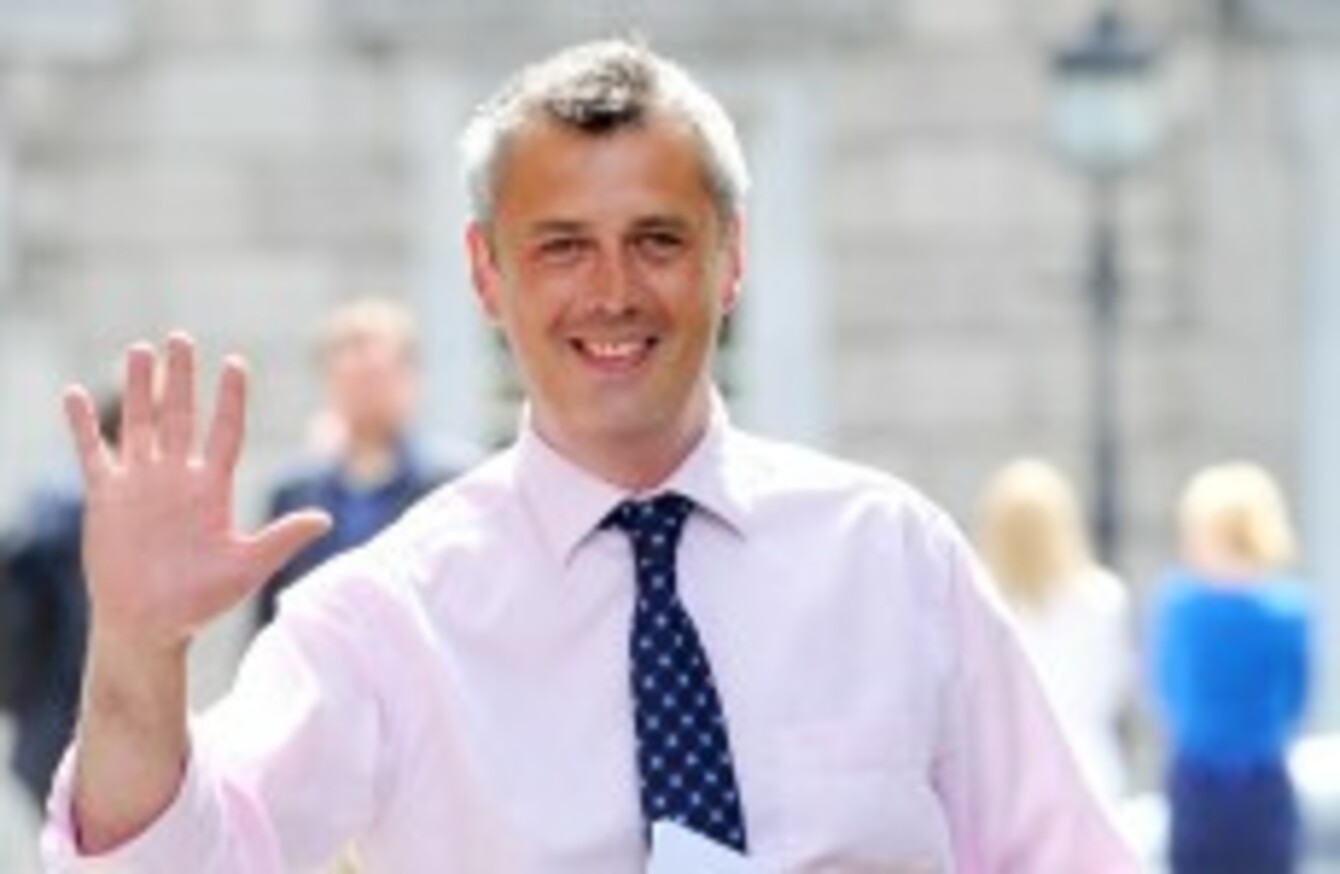 Colm Keaveney
Image: Laura Hutton/Photocall Ireland
Colm Keaveney
Image: Laura Hutton/Photocall Ireland
COLM KEAVENEY HAS hit back at the Labour chief whip Emmet Stagg who criticised his decision to resign from the party this week.
The Galway East TD resigned as chairman and as a member of Labour on Wednesday in protest at cuts to special needs assistance in schools six months after he voted against the Budget over child benefit, losing the party whip as a result.
Responding to that resignation, Stagg accused Keaveney of betraying party members, a charge that Keaveney strongly hit back at in an interview with TheJournal.ie this week.
"I really kind of take that with a pinch of salt, anything that Emmet would publicly insult me about. He accused me of cowardice. He accused me of sniping at the party. You know Emmet Stagg is the professor of sniping.
"He has written standard operating procedure on sniping. You should just ask [former Labour leader and Tánaiste] Dick Spring what sniping is about and he would probably give you volumes of sniping with Emmet Stagg's fingerprints all over it.

"But that's what happens when preferment happens in politics, they'll accept the post and they'll accept the pay and they're working within the system."
Keaveney acknowledged that there has been a "personality clash" between himself and the Labour leadership. He assumed the chair of the party last year despite not having the support of the leadership.
Email issue
He said that Education Minister Ruairí Quinn's decision to cut resources for special needs school pupils – cuts he later partially reversed – was particularly concerning as was the lack of any dialogue with Quinn.
Keaveney says he sent an email – seen by TheJournal.ie – to Quinn at both his Oireachtas and Department of Education email addresses last Friday but said he never received any response to an urgent request for a discussion, in his role as Labour chair, with Quinn about the cuts.
"The hair was standing on the back of my neck when I heard [about the cuts] in the chamber and I wrote to the Minister, made myself available to speak to him over the course of the weekend.

"I was getting anxious on Monday that I hadn't gotten a response. Then a member of the media rang me to say I had claimed to have written to the Minister and that the Minister had said that I hadn't. I checked my email and it was marked sent."
The Department of Education maintained today that it received no email from Keaveney, a spokesperson saying: "The Minister has not received any email from Colm Keaveney in relation to special education. There is no record of any such email in the Department."
Labour Ministers
Keaveney also said that a "consistent thread" has been emerging from government policy to impose cuts which "fly in the face of fundamental values of the Labour Party" and criticised its ministers in Cabinet:
"I can understand why you should pick somebody who has little to lose at the next general election to sit in Cabinet to make the sort of [tough decisions]. But you also would expect that those people would remain faithful to the values of the party."
Having become the second Labour TD within a week to resign the party he said there were no immediate plans to set up a new party with Patrick Nulty or a number of Labour TDs outside the whip, including former minister Róisín Shortall:
"I don't have the time to be thinking about setting up a party political structure, and I'm not orchestrating one, and I am not sitting down with other people," he said.
#Open journalism No news is bad news Support The Journal

Your contributions will help us continue to deliver the stories that are important to you

Support us now
On whether he should resign his Dáil seat having been elected as a Labour TD but now being an independent he said: "I have a vivid recollection of making promises around issues that relate to the policy areas that I have a concern with.
"So, its a bit of an oxymoron to say I should give up a seat for standing up for what I told people I would do."
He added of his future with Labour: "The relationship is over and I am going to move on. I don't know what the project is but needless to say I am constantly trying to assess what the next step is in terms of social justice."