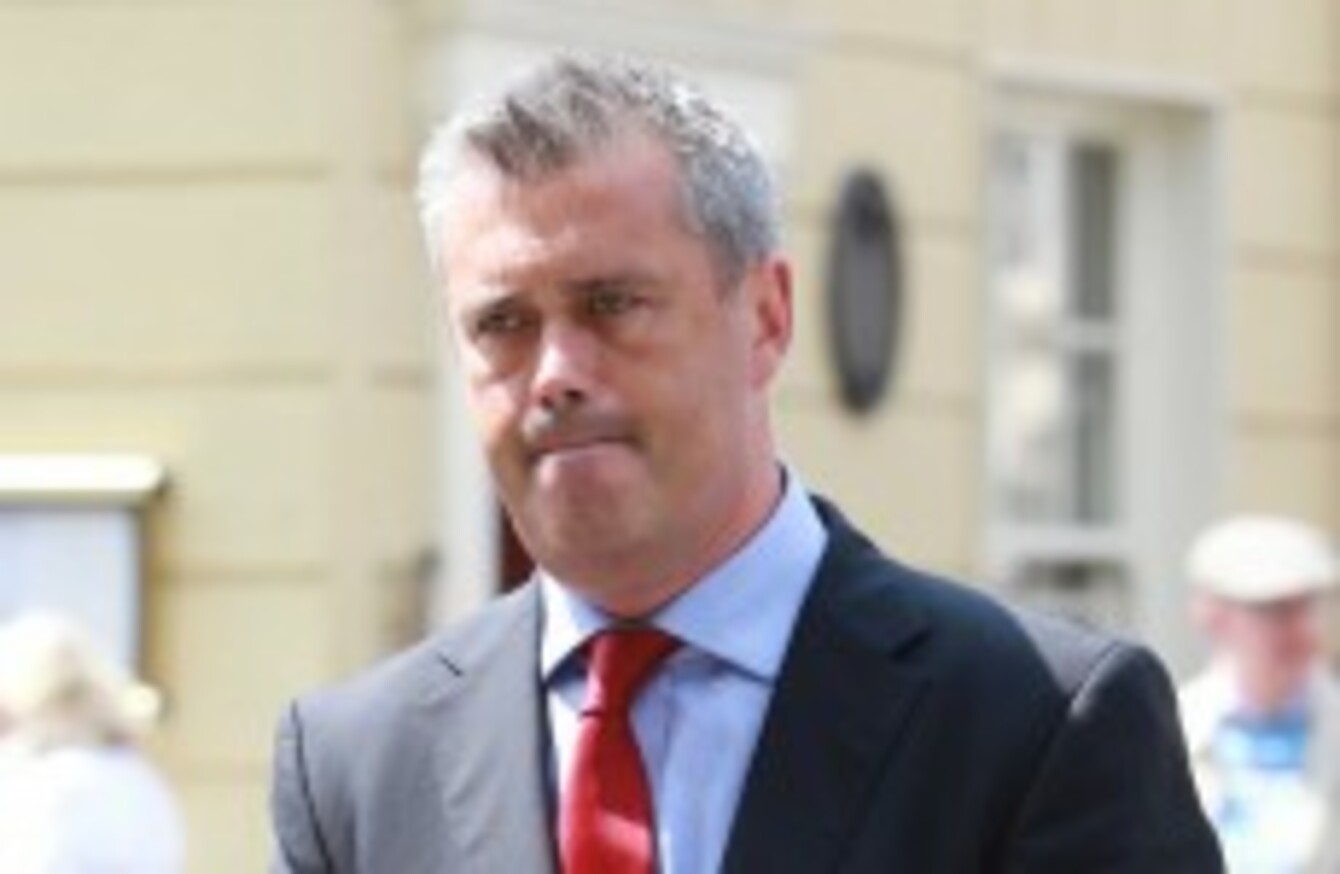 Colm Keaveney
Image: Sam Boal/Photocall Ireland
Colm Keaveney
Image: Sam Boal/Photocall Ireland
Updated 11.26am
THE FORMER LABOUR Party chairman Colm Keaveney is expected to join Fianna Fáil today in a move that will surprise many.
In joining Fianna Fáil, Keaveney will have to explain comments about the party that he made as recently as last year when he heavily criticised current and former Fianna Fáil members.
A source told TheJournal.ie today that Keaveney believes the "party culture seems to be a very good one" and that the Galway East TD is in "broad agreement" with Fianna Fáil on many issues.
But as recently as January of this year Keaveney appeared to rule out ever joining Fianna Fáil, tweeting that it would have to be on Charon's ferry, referring to the ferryman of Hades who carried souls of the deceased across the river Styx in Greek mythology:
In a Dáil debate on a Fianna Fáil motion on planning inquiries in June 2012 Keaveney spoke at length about the "corrosive and destructive nature of Irish politics as a consequence of the effect that Fianna Fail has had on Irish politics down through the years".
Speaking in the chamber, he said that the Mahon Tribunal report is "littered with the names of Fianna Fáil members" making hundreds of references to the party and he added:
This rampant corruption of many of Fianna Fáil's members and public representatives is part of the philosophy of tolerance that existed within that party.
He said that the signatories to the motion – proposed by Fianna Fáil TD Éamon Ó Cuív – "are, for the most part, people who for many years supported a Taoiseach whose financial affairs were to any person with a modicum of reason or understanding, of a highly questionable nature".
He continued: "Some of these Members, with mustache a quivering, were highly vocal supporters of former Taoiseach, Mr. Bertie Ahern, and acted as attack dogs on any investigation into planning matters in this country and on Mr. Ahern's probity.
"That such persons have the brass neck to sign a motion like this is evidence of shamelessness that exists within certain political parties in this House."
In that same year, Keaveney also hit out at independent TD Mattie McGrath, formerly of Fianna Fáil, saying: "He tickled Bertie's [Ahern] belly for 15 years.
"He implemented Fianna Fáil policy, yet he has put his name to a motion calling for the reversal of cuts of which he was the architect. He implemented those cuts over the course of the past 15 years. Shame on him."
In statements still carried on the Labour Party website from 2010, Keaveney talks about Fianna Fáil having "run this country into the ground".
In December 2010, he hit out at the cut to the maintenance grant cut for students, and added: "It is Fianna Fail that has inflicted such immense damage on our economy and on our public finances – damage that may take years to repair – and it is time for them to go."
First published 10.34am