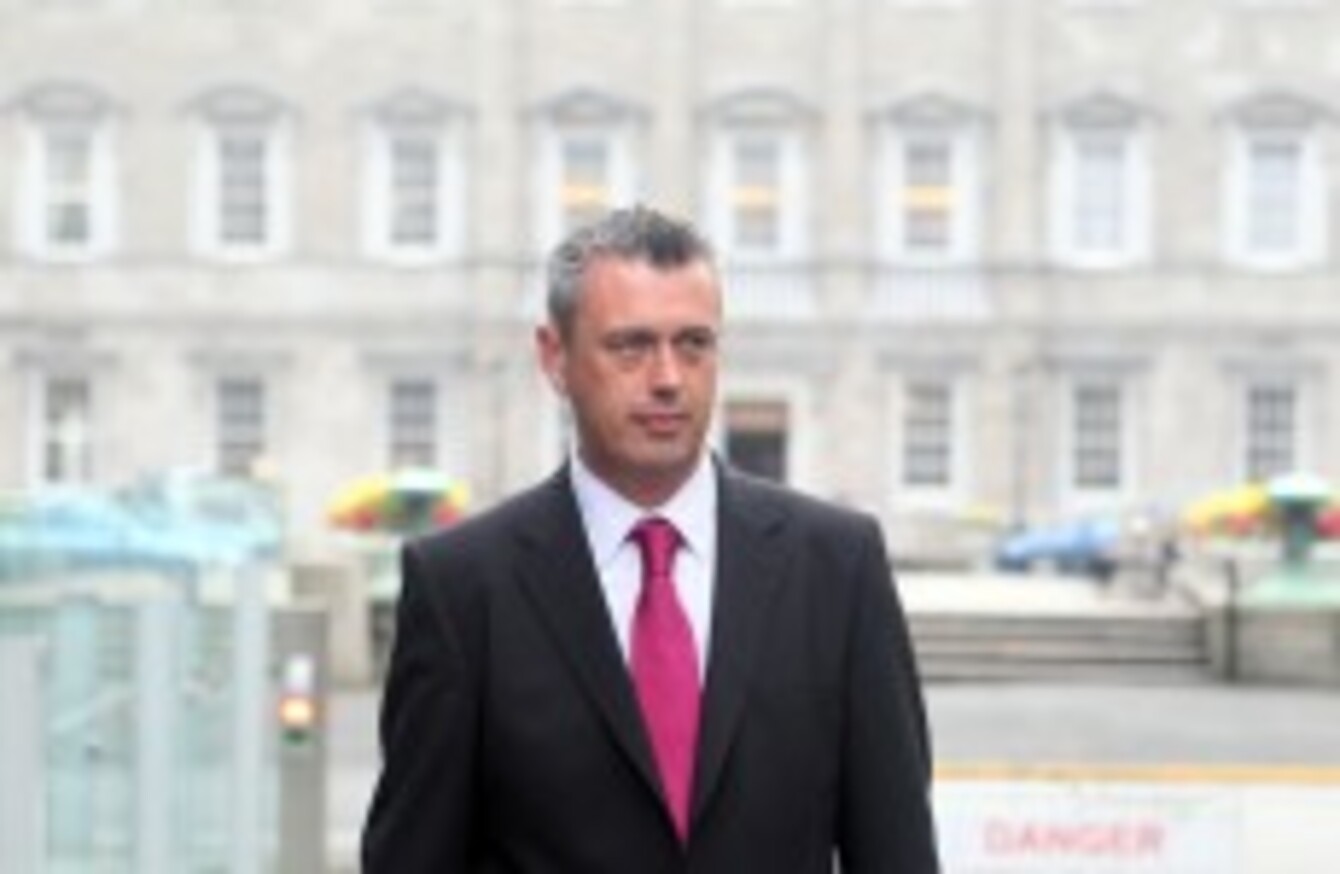 Colm Keaveney (File photo)
Image: Leon Farrell/Photocall Ireland
Colm Keaveney (File photo)
Image: Leon Farrell/Photocall Ireland
LABOUR CHAIRMAN COLM Keaveney will write to Tánaiste and party leader Eamon Gilmore later this week requesting that the party's conference be held in April in light of questions surrounding his chairmanship.
Having lost the party whip following his vote against the Budget in December pressure has been mounting on Keaveney to relinquish his role as Labour chairman, a role he was elected to by party members at its conference in Galway last year.
Labour's conference is due to be held in the autumn because of the EU presidency dominating the first six months of this year and it's understood the party currently has no intention of bringing it forward despite the issue surrounding Keaveney.
But in a statement Keaveney has said that in light of the "continuing issue being made of my carrying out of my democratic mandate as Chairperson of the Labour Party" the conference should be held in April.
The Galway East TD said: "At this Conference I will place myself for re-election before the membership and they will have the opportunity through the internal democratic mechanisms of the party to either remove me or to retain me in the position of Chair.
"Any other method of the removal of the Party Chair, through legal means or through a questionable internal process will lack the stamp of democratic fairness and respect for members."
Labour acknowledges that the only way by which Keaveney can be removed from the chair is by a vote at party conference. Were he to be removed by any other means, it would likely be met with a legal challenge by Keaveney.
'Current direction'
The Labour chair, who has been gathering over 1,400 submissions from grassroots members of the party in recent weeks, also wants to hold the conference earlier to "reflect on our current direction in government and on our future ambitions".
He continued: "I have heard many Labour member voices, including some from within the Parliamentary Labour Party, express satisfaction with our current polling numbers of around 13 per cent , stating that these are the levels achieved in the last local elections.
"This attitude smacks to me of lacking in ambition for our party and more importantly for the implementation of the measures needed to fulfil our social democratic vision for our society and republic."
In an apparent rebuke of Communications Minister Pat Rabbitte's recent criticism of the media's coverage of politics, Keaveney said that there was little point to this given Labour's promise to protect child benefit, a promise it broke in the Budget.
He added: "There is little in point in politicians complaining our the media being overly cynical towards politics and politicians when we give people due cause to feel feel such cynicism towards parties that freely break promises on the basis of saying what it takes to get elected being a justification for such a breach of trust."
Responding to queries about the possibility of an earlier party conference, a Labour Party spokesperson said: "The decision as to when the Party Conference takes place is a matter solely for the  Labour Party Executive Board."