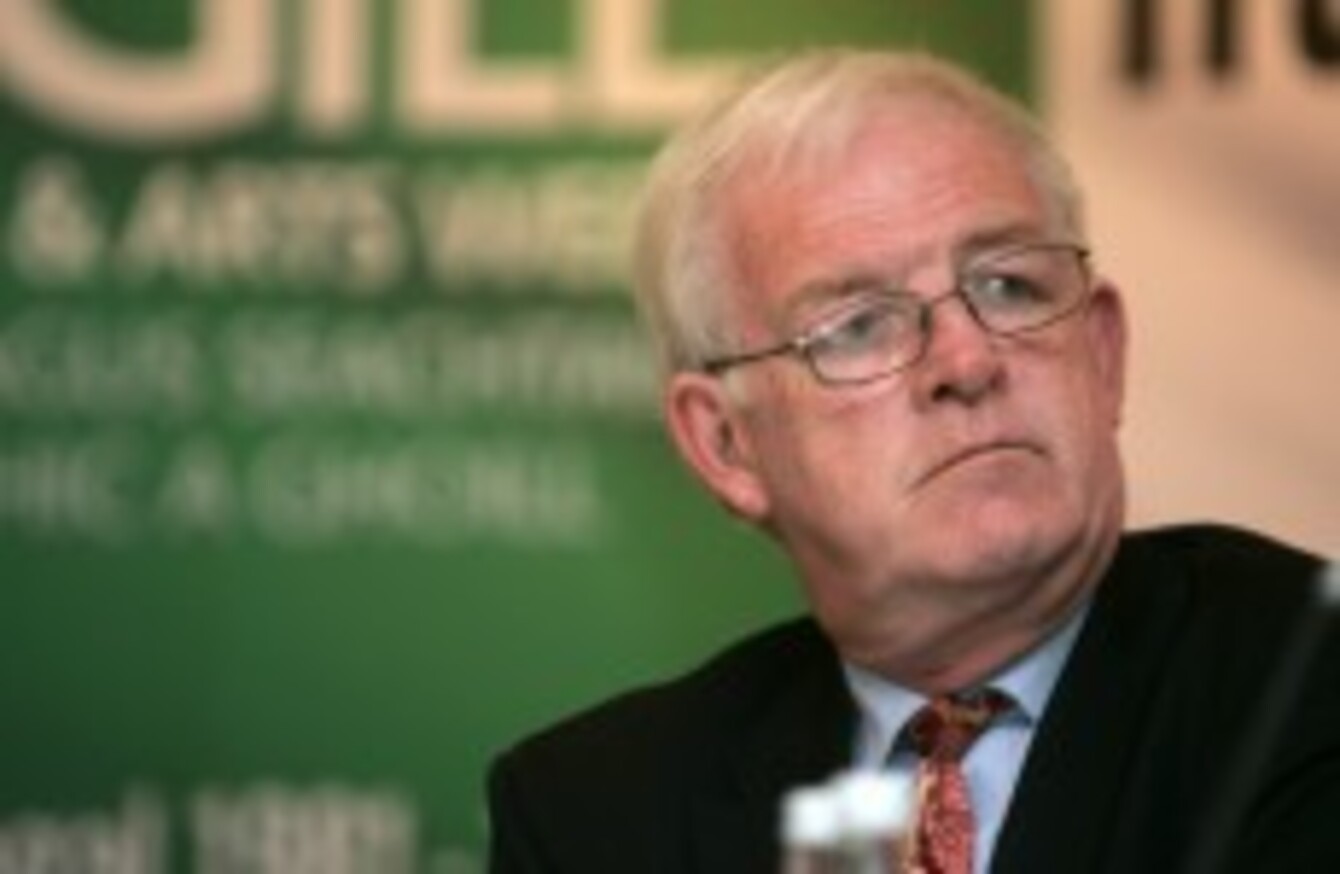 Colm McCarthy
Image: Photocall Ireland
Colm McCarthy
Image: Photocall Ireland
THE ECONOMIST WHO carried out a review into the sale of State assets has been appointed to the board of one of them, the Dublin Airport Authority (DAA).
Colm McCarthy, an economics lecturer at University College Dublin, has been appointed to the board by the Minister for Transport Leo Varadkar along with business advisor and former Bord Gais chief executive Gerry Walsh and aircraft leasing expert John Lynch.
It follows the recent appointment of Padraig O'Riordain as Chairman of the DAA Board.
McCarthy headed the review group which looked into the potential sale of State Assets. It reported last year that there should be no fire sale of assets in the current market but recommended a planned programme of selling to contribute to debt reduction.
He has previously worked at the Central Bank, the Economic and Social Research Institute (ESRI) and with DKM Economic Consultants.
Walsh is a former CEO of Bord Gais and member of the outgoing DAA board as well as former chairman of the Cork Airport Authority.
Lynch is described by the Department of Transport as a "senior figure in aircraft leasing". He is the head of the European and African marketing operations at aircraft leasing company BBAM and is managing director at its Zurich office.
"Minister Varadkar expressed his appreciation that three persons with such a range of talents and experiences have agreed to serve on the Board of the DAA, and said he looked forward to working with them, their colleagues on the DAA Board and the DAA's executives in the period ahead," a statement from the Department of Transport said.
DAA chief executive Declan Collier is stepping down from his role in April to take up an equivalent post at London City Airport.