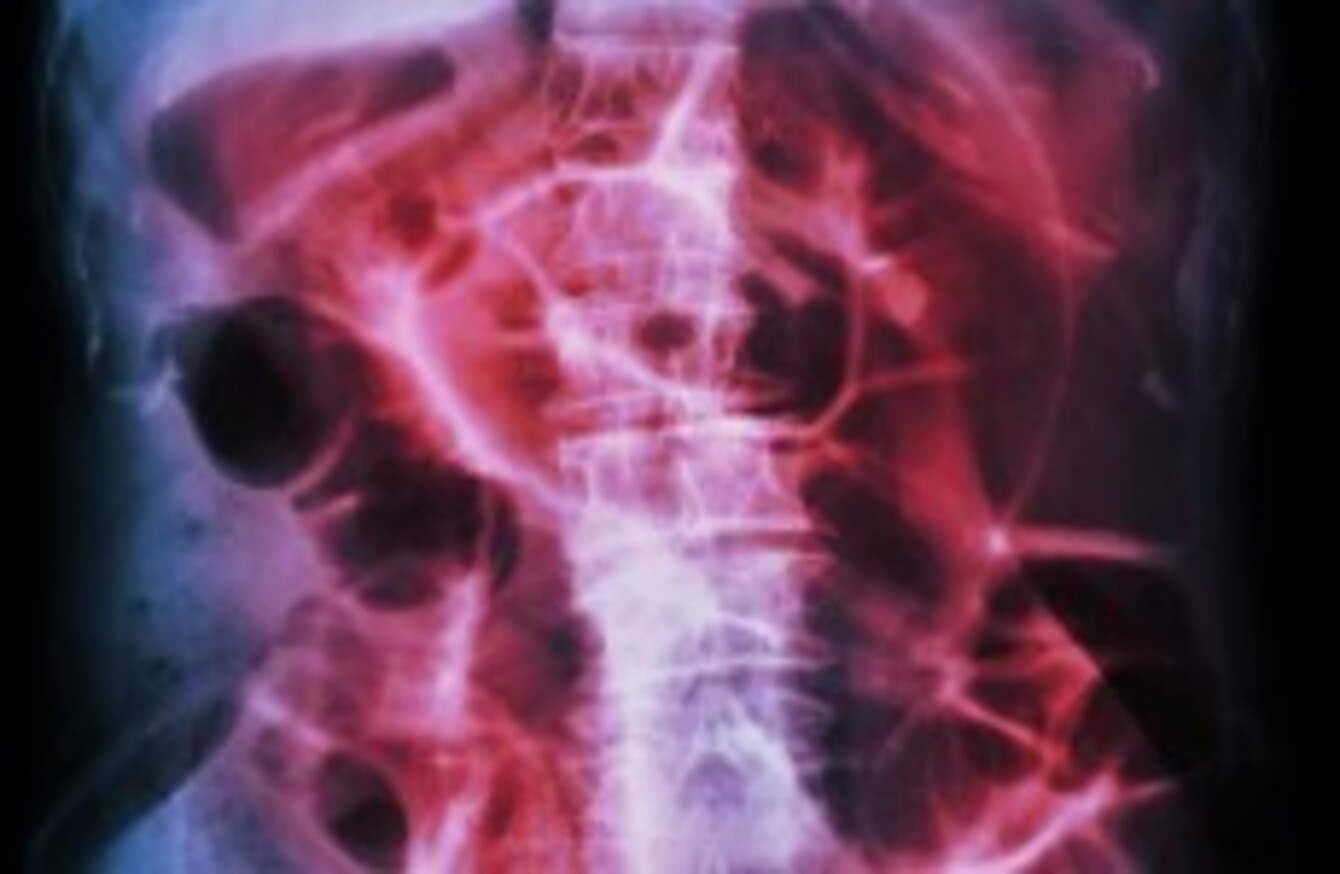 X-ray of a bowel obstruction
Image: Shutterstock
X-ray of a bowel obstruction
Image: Shutterstock
HUNDREDS OF PATIENTS who had colonoscopies at Wexford General Hospital (WGH), have been recalled over fears some of their scans were misread.
A review of colonoscopies carried out at the hospital in 2013 and 2014, announced by the Health Service Executive (HSE) in February, has now been doubled.
The investigation, which relates to one consultant, initially covered 280 patients but now a further 331 patients have been recalled.
The HSE said the extension of the review is a precautionary measure. A colonoscopy is an examination of the bowel to look for abnormalities.
Kenneth Mealy, a consultant surgeon at WGH, said the review will provide "a very thorough investigation".
We acknowledge that patients may be anxious about the extension of this recall, but I want to reassure them that this is a precautionary measure and that the patients involved have already been contacted by either BowelScreen or WGH.
Mealy reiterated the importance of the BowelScreen programme, saying it saves lives:
"Nationally it has already identified more than 250 bowel cancers since the programme began in 2012. A further 2,400 people have had pre-cancerous growths removed. There is no doubt that this free national screening programme is saving lives."
Anyone who is concerned about the issue can contact the HSE's Information Line on 1850 24 1850 (Monday-Saturday, 8am-8pm).
Yesterday it emerged that a mistaken reading of an X-ray at another hospital led to a delayed cancer diagnosis for a patient. The HSE confirmed three major reviews of radiological investigations were carried out in Bantry, Cavan/Monaghan and Kerry General Hospitals.
Originally published: 18.50