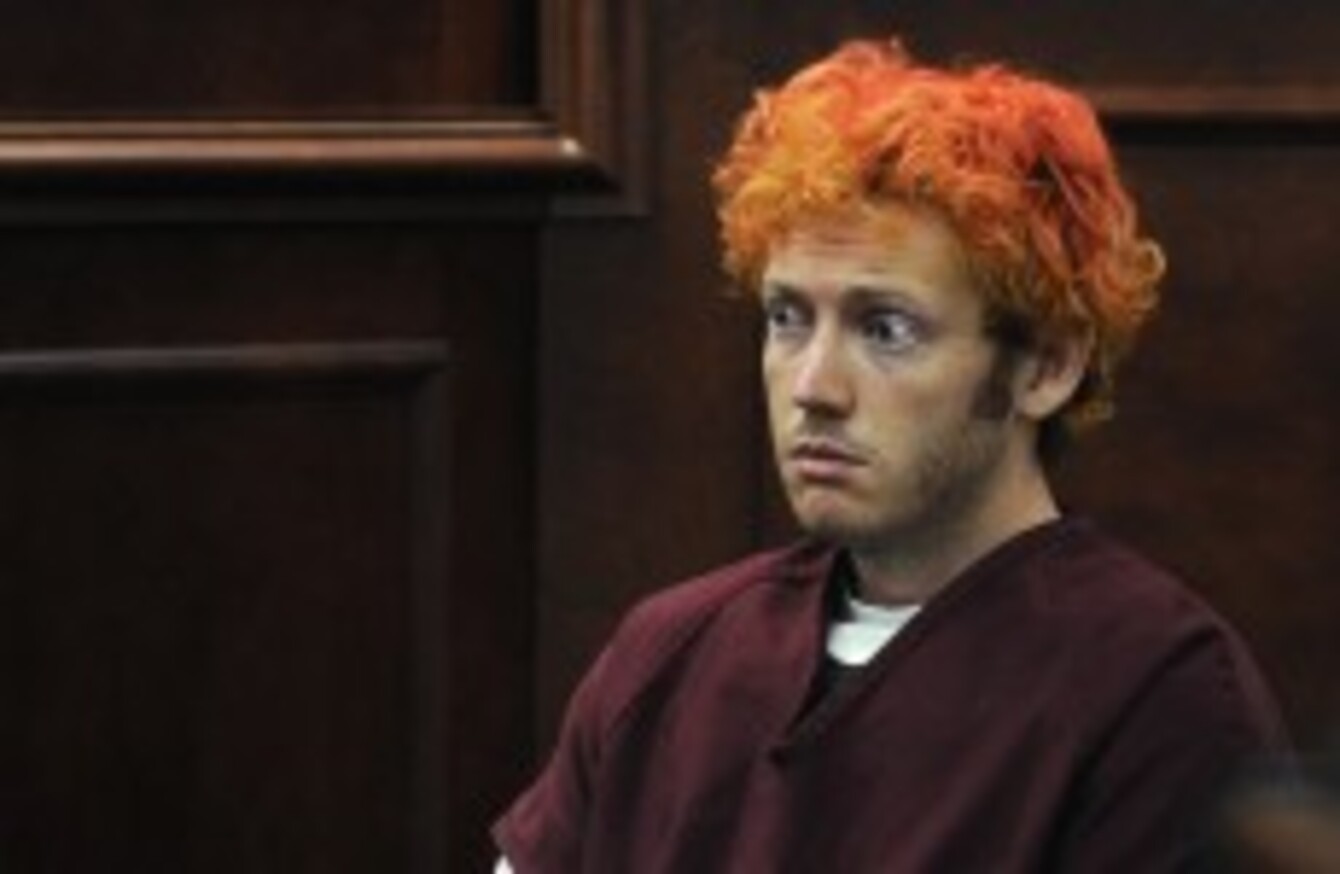 Image: AP Photo/Denver Post, RJ Sangosti, Pool
Image: AP Photo/Denver Post, RJ Sangosti, Pool
THE MAN ACCUSED of killing a dozen people at a Colorado cinema sent a chilling warning of his plans in a parcel which sat unopened in a university mailroom, Fox News has reported today.
The package contained a notebook "full of details about how he was going to kill people" and appeared to have arrived more than a week before Friday's mass shooting, an unnamed law enforcement source told the network's website.
It's not clear why the package was never delivered, nor whether it actually arrived in time to potentially prevent the massacre, which also left 58 people wounded.
A second law enforcement source quoted by FoxNews.com said they were unable to confirm that the package had arrived prior to the massacre. The first source said it had arrived on July 12, but did not say why it was not delivered.
It was addressed to a psychiatrist who is also a professor at the University of Colorado, where James Holmes was a graduate student.
The spiral-bound notebook was discovered on Monday, after the psychiatrist received a package he feared had come from Holmes and police searched the mailroom for suspicious packages.
"There were drawings of what he was going to do in it – drawings and illustrations of the massacre," an unnamed law enforcement source told the website.
Among the drawings were some of gun-wielding stick figures shooting other stick figures.
Officials believe Holmes, 24, meticulously planned his attack on the first midnight showing of the hit movie "The Dark Knight Rises" in a cinema in Aurora, 20 minutes' drive from Denver.
The gunman emerged from a fire exit shortly after the film began and threw two canisters of noxious gas into the auditorium.
After firing one round directly into the air with a pump-action shotgun, he began shooting people at random with a military-style assault rifle that could dispatch 50 to 60 rounds a minute, witnesses said.
Authorities said Holmes had painted his hair reddish orange and claimed he was the Joker, Batman's sworn enemy in the comic book series that inspired the movie.
According to reports and at least one witness, he might have killed more people had his assault rifle not jammed.
Holmes gave himself up outside the cinema, still clad in the body armor witnesses described the gunman wearing.
Police said on Sunday they had found Holmes's computer inside his booby-trapped apartment — rigged to kill anyone who entered — which could provide crucial details about how he planned and executed the attack.
He is being held in solitary confinement in the Arapahoe County Detention Center and could face the death penalty if convicted.