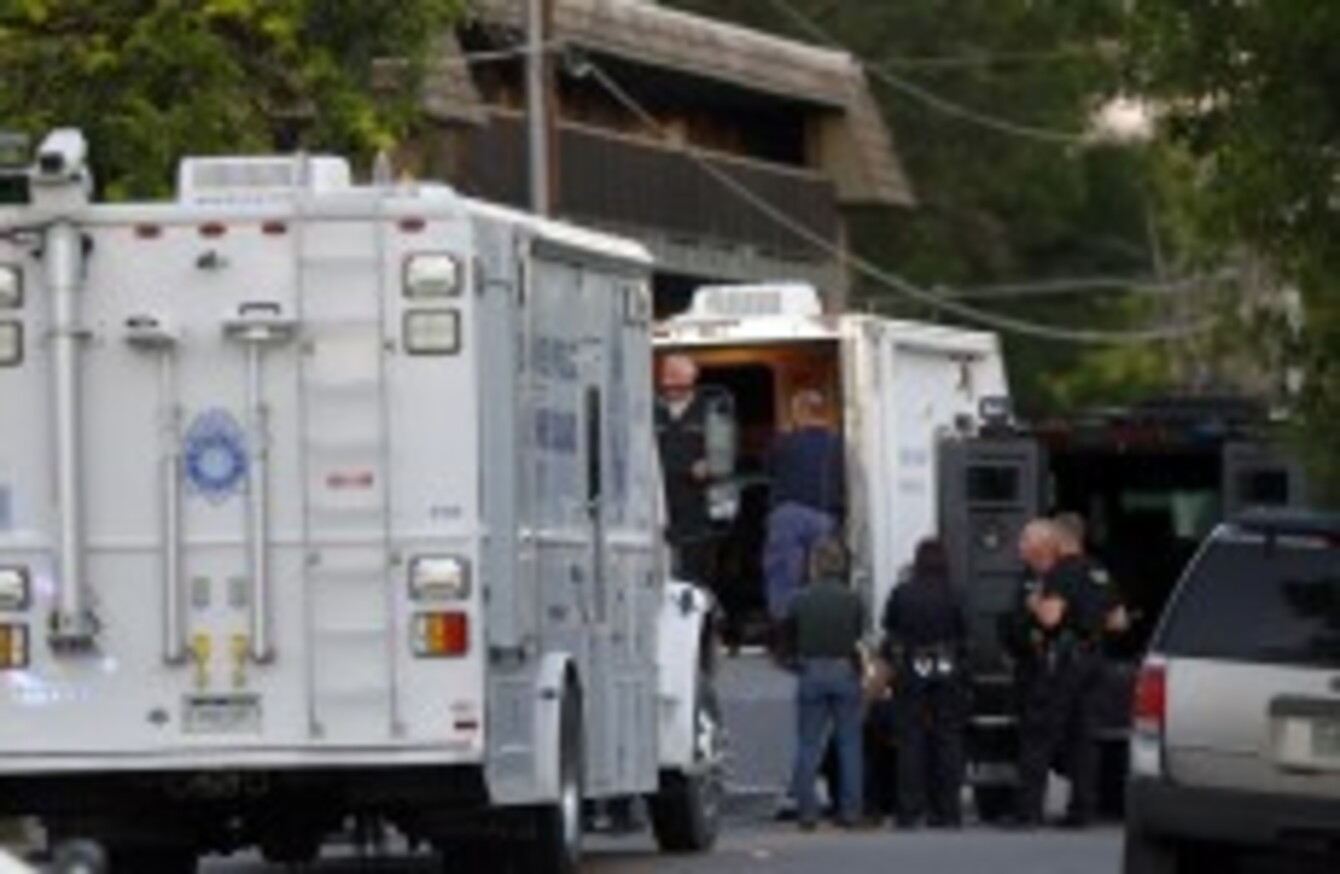 Image: AP Photo/Ed Andrieski
Image: AP Photo/Ed Andrieski
A WOMAN CLAIMING to be the mother of a man detained after a mass shooting in Aurora, Colorado has said that police 'have the right person'.
The woman, from San Diego spoke briefly to ABC news and said she became concerned when she was made aware of the shooting and was making plans to call the police and fly to Colorado.
Twenty-four-year-old James Holmes was arrested by police outside the Century 16 movie theatre, where 12 people were shot dead in the early hours of this morning as they watched the new Batman film The Dark Knight Rises.
Holmes' only run-in with the law appears to have been a traffic ticket in Colorado last year. It's understood that he made no attempt to flee from the scene and that he told authorities that there were explosives in his car in the parking lot of the cinema.
He also said that there were explosives in his apartment in North Aurora. SWAT teams and police have evacuated that building and are using video cameras to look inside the building to check for explosives.
AP Photo/Ed Andrieski
Thirty-eight people were injured in the incident, including a three-month-old baby. The baby's parents are understood to have confirmed that the baby was not shot, and that it is in a stable condition. Some have been treated for chemical injuries or inhalation.
The gunman threw at least two gas or smoke characters into the theatre before opening fire. When apprehended he was carrying a shotgun and a handgun and at least one other weapon.
Police dispatch recordings reveal that officers were pleading for gas masks in order to enter the cinema to attend to victims:
Get us some damn gas masks for theatre nine, we can't get in it… there are people running out of the theatre who were shot.
Police originally said that 14 people had been killed, but then revised the death toll to 12.
People who were present in the movie theatre but weren't injured were taken to the nearby Gateway High School by the busload where grief counsellors and the Red Cross are attending to those affected.