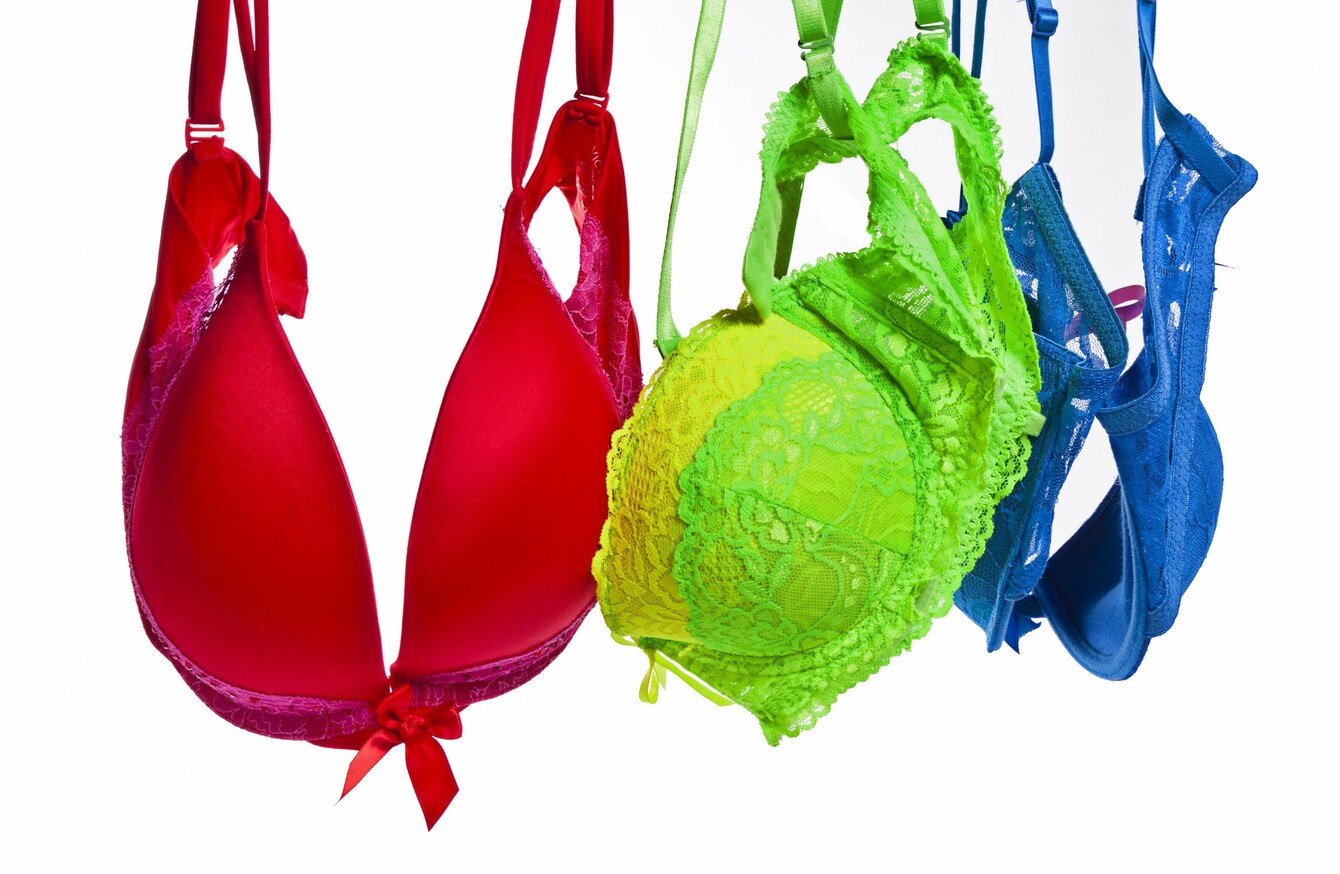 Image: Shutterstock/Tim Masters
Image: Shutterstock/Tim Masters
GIRLS AT A school in Manchester have reportedly been banned from wearing coloured bras as their male peers find them distracting.
The Manchester Evening News reports that female students at Barlow RC High School have been told they will be sent home if they wear coloured bras, make-up or tight clothing.
The newspaper quotes mother Kerry Axon as saying: "Girls are no longer allowed to wear tight pants, tight skirts or coloured bras because it's distracting for the boys and if they do they will be sent home."
Yesterday the school made headlines after a student claimed teachers were patroling corridors with wet wipes to ensure no pupils were wearing make-up.
Student Holly Hopkins told the newspaper many young women at the school suffer from acne and now feel self-conscious.
Another student said:
It's not fair because I have spots. It making us upset and not able to work properly because we are trying to hide and not let people see us because we are not confident.
"It was never this bad until now. We aren't even allowed concealer or foundation any more."
Rules 
The school's uniform policy on its website reads:
Our pupils are ambassadors of the school and are expected to dress and behave in a way that reflects the standards we seek to achieve.
Headteacher Claire McCarron told the Manchester Evening News: "Part of the job of a school is to ensure pupils leave it not just with qualifications that will stand them in good stead in their future careers, but also as well-rounded individuals who can contribute to society and understand the importance of living by society's rules.
"All pupils and parents are made fully aware of the rules we live by here in school when they first join us, and sign up to a commitment to abide by them."
She added that students have not raised any concerns about the issue before.