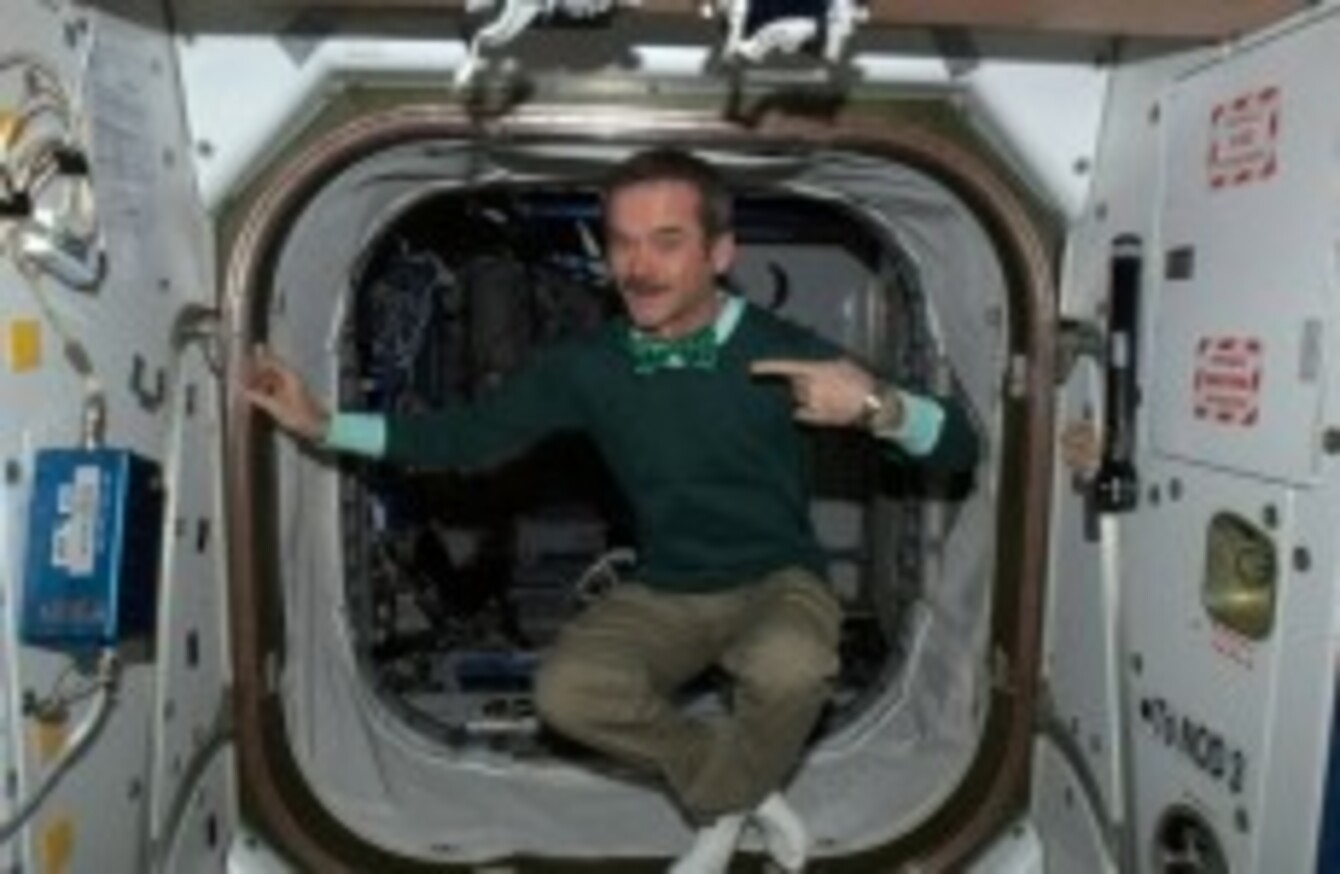 Chris Hadfield marks St Patrick's Day on board the ISS earlier this year
Chris Hadfield marks St Patrick's Day on board the ISS earlier this year
GOOD NEWS, SPACE fans.
Commander Chris Hadfield, the man credited with inspiring a generation with all things space-related, is in Dublin today for a book signing.
The former commander of the International Space Station arrived in Ireland last night, and will be at Eason on O'Connell Street from 12 noon until about 2pm signing copies of his book An Astronaut's Guide to Life. He will also be taking part in a public interview with Newstalk Breakfast at the Science Gallery at Trinity College this morning.
The Canadian won over Irish fans by sending the first tweet as Gaeilge from space (and getting this award from Dublin's Lord Mayor in the process), as well as tweeting beautiful and dramatic photographs of the country as seen from the International Space Station.
Photo of Dublin as seen from the ISS. (Pic: @Cmdr_Hadfield/Twitter)
To mark St Patrick's Day, he wore an amazing green bow tie (see above)  and even recorded himself singing Danny Boy to mark the day. What a man.


If you're unable to view the Soundcloud file above click here to listen to the audio. It's worth it.