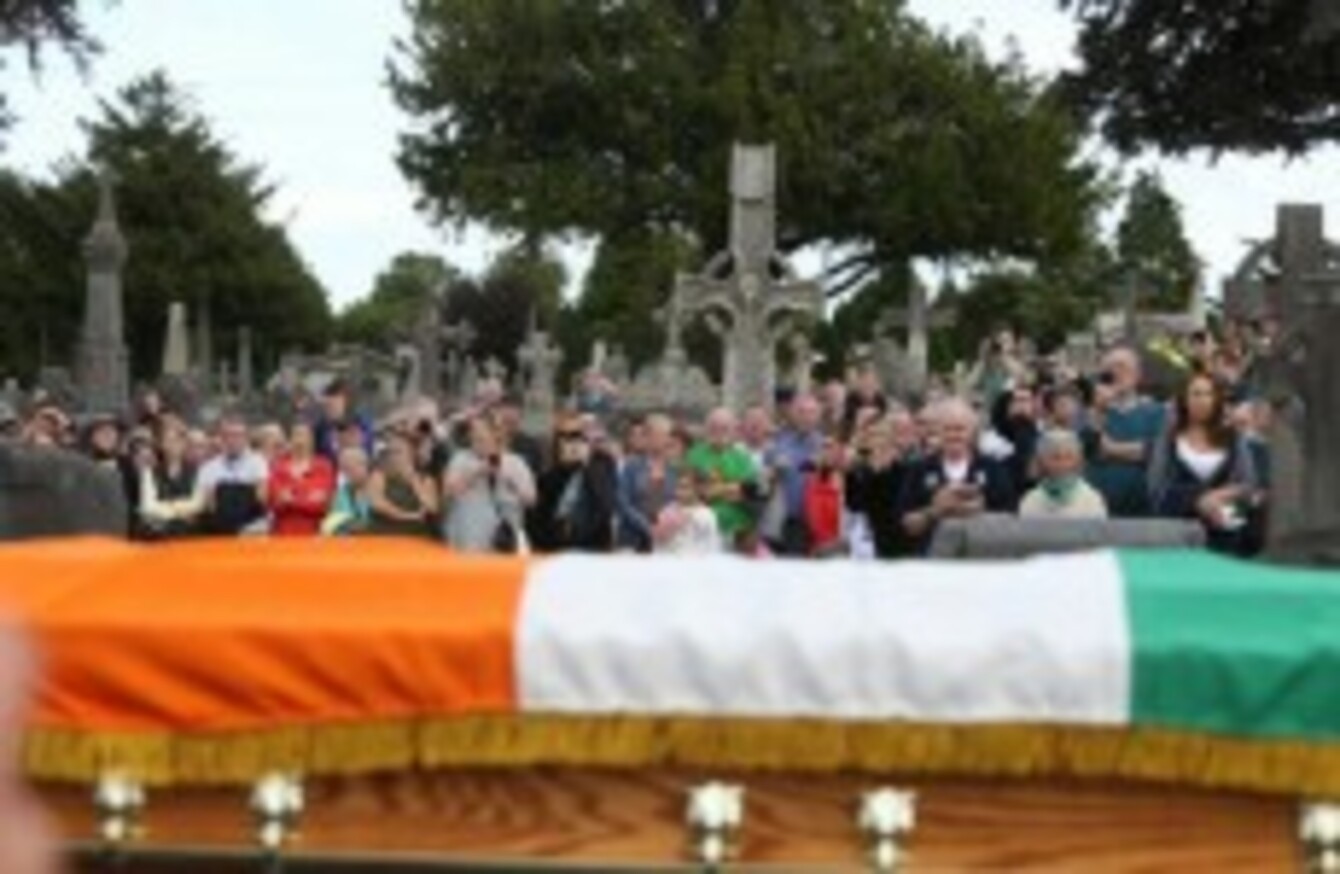 Sinn Féin's re-enactment of O'Donovan Rossa's funeral earlier this month
Image: Sam Boal/RollingNews.ie
Sinn Féin's re-enactment of O'Donovan Rossa's funeral earlier this month
Image: Sam Boal/RollingNews.ie
YESTERDAY SAW JUSTICE Minister Frances Fitzgerald speaking at the annual Béal na mBláth commemoration for Michael Collins in west Cork.
The event was to mark the death of the revolutionary leader, who was killed on 22 August, 1922.
Earlier this month the 100th anniversary of the funeral of Fenian leader O'Donovan Rossa was the first major event of the 1916 commemoration programme.
In June there was controversy over Sinn Féin holding the mayorship of Dublin for the centenary year.
With all this happening before 2016 has even got underway, is too much being done to commemorate the 1916 Rising? 

Poll Results:
No, it deserves all the attention it gets (5567)
Yes, limiting the events would achieve a greater impact (2794)